Museum Exhibit: Fashioning Fashion: European Dress in Detail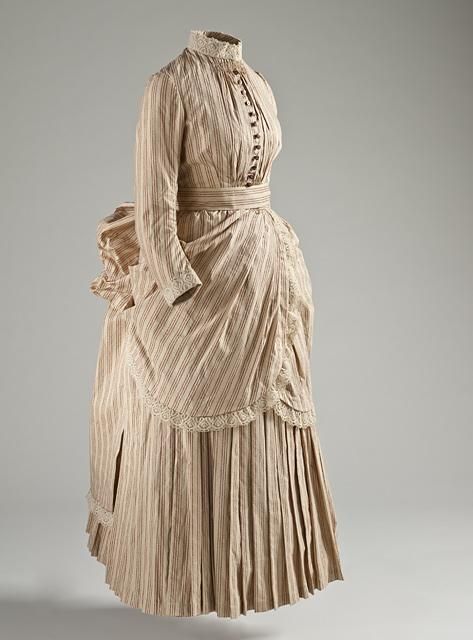 The Los Angeles County Museum of Art (LACMA) is currently running a wonderful exhibit called Fashioning Fashion: European Dress in Detail, covering the years 1700-1915. The exhibit celebrates the museum's groundbreaking acquisition of a major collection of European men's, women's, and children's garments and accessories. The exhibition tells the story of fashion's aesthetic and technical development from the Age of Enlightenment to World War I through its more than 100 garments. It examines sweeping changes in fashionable dress spanning a period of over two hundred years, and the displays depict the evolution in luxurious textiles, exacting tailoring techniques, and lush trims.
In addition to the photos above, the exhibit highlights include an eighteenth-century man's vest intricately embroidered with powerful symbolic messages relevant to the French Revolution; an evening mantle with silk embroidery, glass beads, and ostrich feathers designed by French couturier Émile Pingat (active 1860-96); and spectacular three-piece suits and gowns worn at the royal courts of Europe.
The exhibit will be on display in Resnick Pavilion until March 27, 2011. If you live in the LA area or plan a visit, you won't want to miss a side trip to the museum. If LA isn't in your future, however, you can enjoy wonderful photos of the extraordinary garments online. Click the enlarge button on each photo to see the details. There's also a hard-cover companion book ($55.00) if you would like to learn even more. You can even download patterns from some of the garments. One way or the other, you'll want to spend some time exploring this exhibit.
If you've been lucky enough to attend the LACMA exhibit, please tell us about your visit.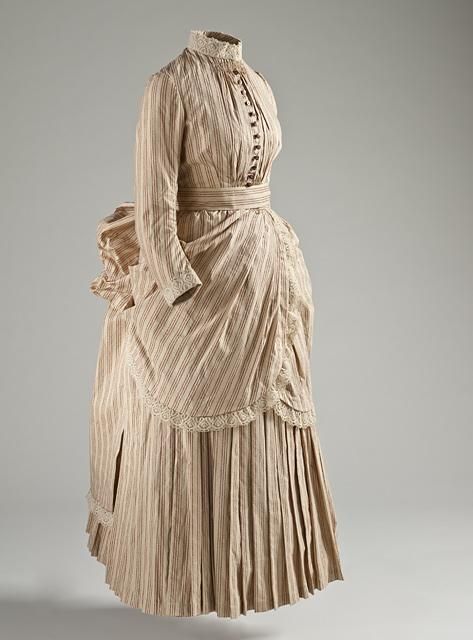 England
Woman's Tennis Dress, circa 1885
Cotton plain weave, printed, with cotton-lace trim; center back length A 50 1/2 in. (128.27 cm); center back length B 28 1/2 in. (72.39 cm)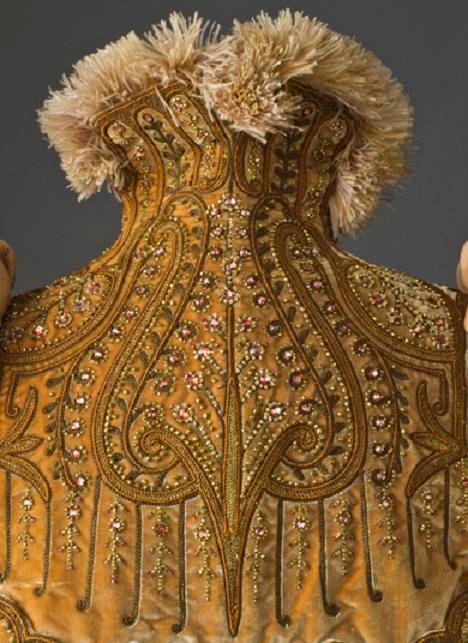 Emile Pingat (France, Paris)
Woman's Mantle (back view), circa 1891. Wool plain weave and silk velvet with silk and metallic-thread embroidery, glass beads, and ostrich-feather trim; center back length: 35 3/4 in. (90.80 cm)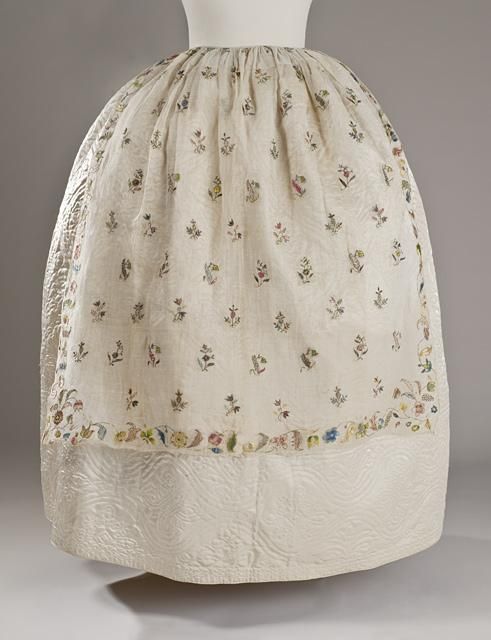 England
Woman's Dress Apron, 1750-1785
Cotton plain weave with silk and metallic-thread embroidery; center front length: 34 1/4 in. (86.995 cm); width: 33 in. (83.82 cm).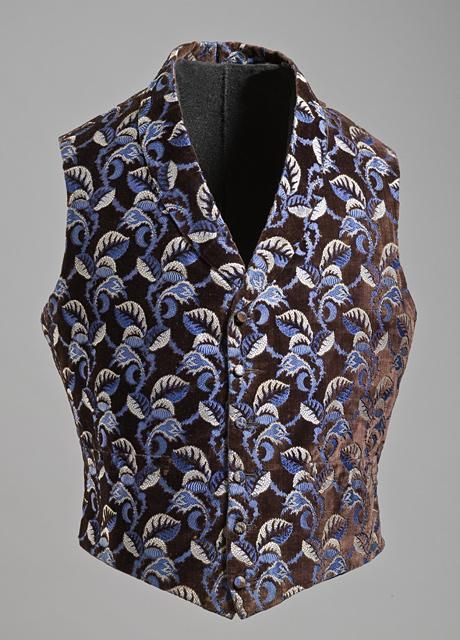 England
Man's Vest, circa 1845
Silk cut and voided velvet on plain-weave foundation with supplementary weft-float patterning; center back length: 19 in. (48.26 cm)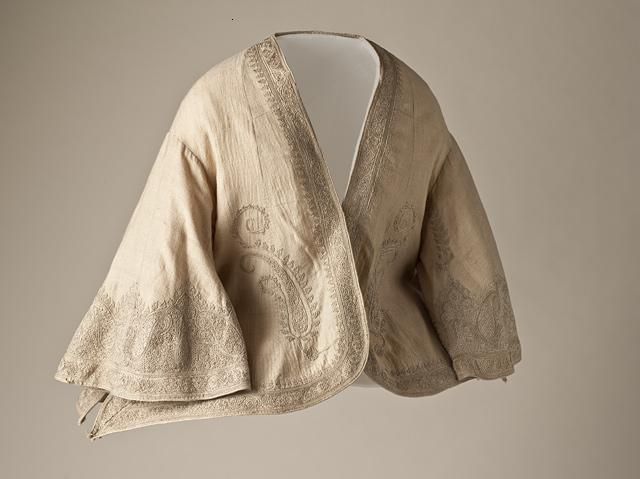 Embroidered in India for the England market
Traveling Jacket, circa 1865
Cashmere, silk, embroidered; center back length: 28 3/4 in. (73.025 cm)