How to Make a Custom Bog Coat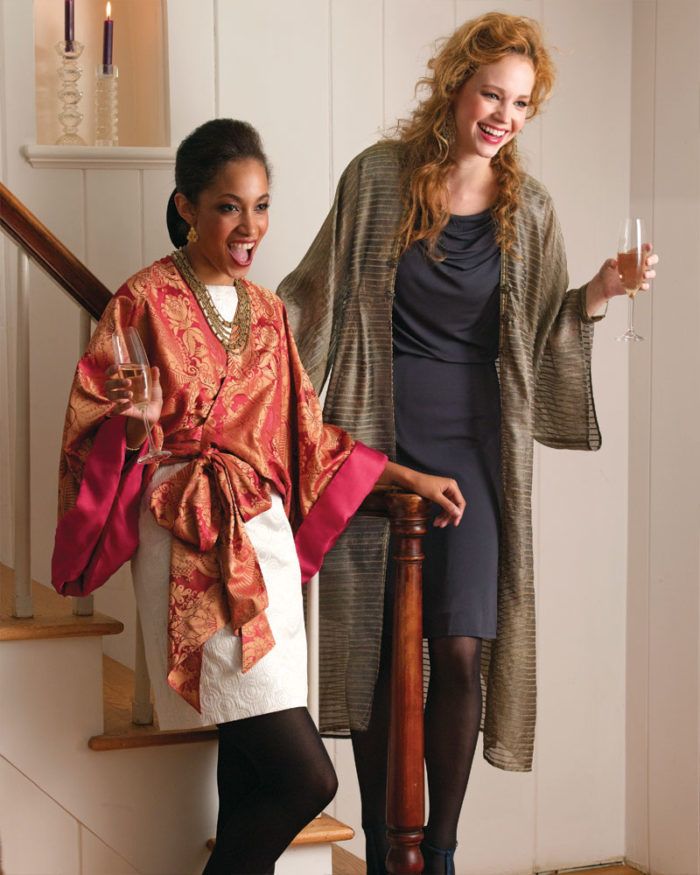 One basic design yields infinite possibilities. Take one length of fabric, sew two short seams, and then play with edge treatments and embellishments for a super-easy, super-fun cover-up. This basic design can make a coat, blouse, vest, and more, in any length from bolero to maxi and any width from column to tent. This technique is so popular people have used it for 2,000 years. It's called a bog coat, and its possibilities are endless.
The keys to this smart garment are its simple structure and choosing the right fabrics. Choose an interesting finished length, combine unexpected colors and trims, and you're ready to go.
The best fabrics for this design are either very drapey or quite stiff. Fabrics with a liquid drape such as a georgette or woven rayon flatter most sizes because they slide over curves and hint at the body's shape without showing every detail. Stiff fabrics create the same  effect if you make the garment slightly oversized. Susan B. Allen shares her technique in this article from Quick Stuff to Sew Vol. 3.
View PDF