How to Make a Faux-Foliage Rug
Walk barefoot on leaves with this spectacular home accessory.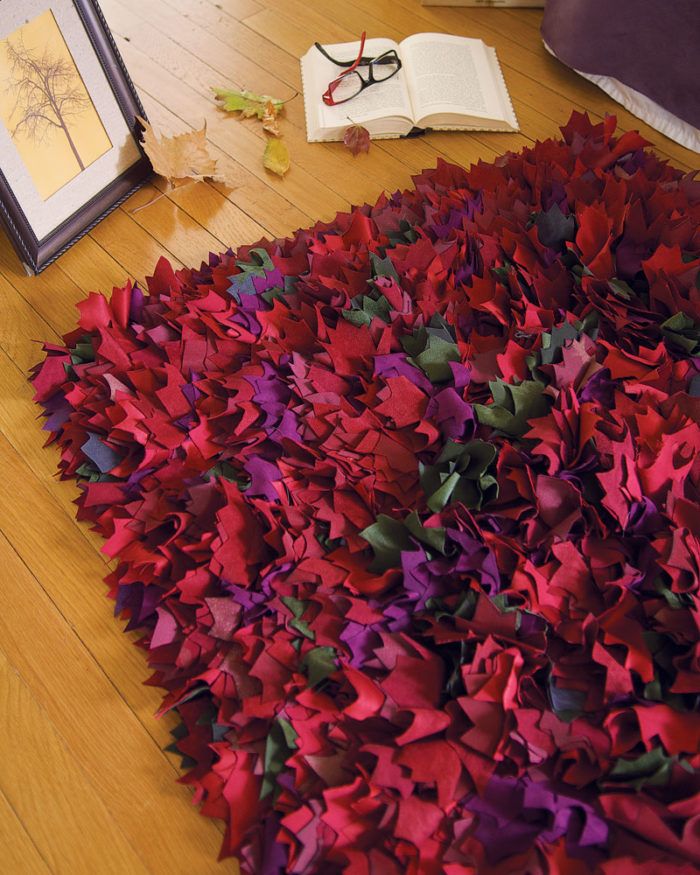 You can walk barefoot on suede leaves with this fun home accessory. First, cut leaf shapes from genuine Ultrasuede for the luxe version, or a more economical microsuede, such as "doe suede" fabric. Then sew the leaves onto a canvas backing for a nature-inspired throw rug.
This project is simple to make, but cutting the leaves does take time. Set yourself up with a good movie or some music, your favorite beverage, and your cutting materials. The results are worth it; this rug is luxurious underfoot and handsome enough to hang on a wall. To speed the cutting process, you could use simple fabric strips or squares instead of leaf shapes.
Make the rug in your favorite autumnal color scheme or in spring greens. Just choose natural colors from your favorite season for a spectacular rug. Judith Neukam shows you how in an article from Quick Stuff to Sew Winter 2009. Click View PDF below for the article.
View PDF