Simplify Sleeve Construction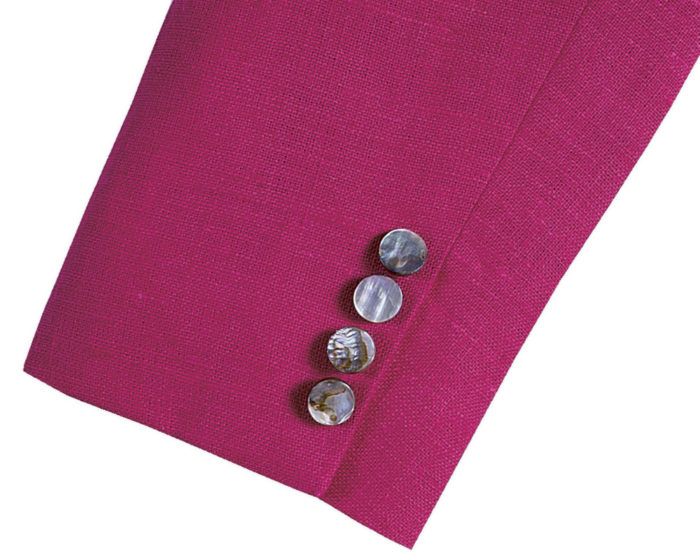 The traditional method of making two-piece jacket sleeves is to complete them (after confirming the fit, usually with a muslin) by finishing the seams, vents, hems, and sometimes even the linings, before they're attached. This saves wear, avoids wrinkling of the jacket during construction, and makes the process easier as well, by allowing you to do as much as possible while the sleeve is flat-while only one of the two seams is finished.
For some reason, tailoring methods have always advocated sewing the seam that doesn't include the vent first, as in the drawing above. Author Shirley McKeown discovered that if you start with the vent seam instead, the job becomes easier still, because you don't have to finish the vent within the small opening of the closed sleeve. Learn how to simplify construction of a classic two-piece jacket sleeve in this article from Threads issue #38.
Start your 14-day FREE trial to access this story.
Start your FREE trial today and get instant access to this article plus access to all Threads Insider content.
Start Your Free Trial
Already an Insider? Log in