Australian Antique Sewing Machine Museum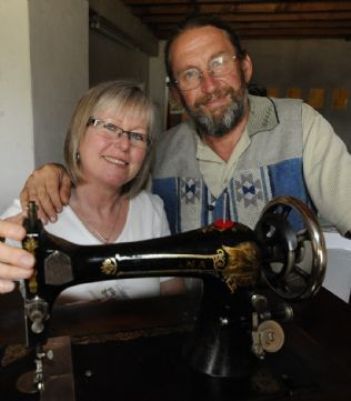 "From hobby to obsession to business." Wayne McKail and his fiancée, Judi Gillies, are sharing their love of antique sewing machines with others at their one-of-a-kind museum Down Under!
Recently we stumbled across an interesting story about a great little antique sewing machine museum in Australia. It was so intriguing that I decided to give them a call and was able to chat with Wayne.
He described that one day on her way out to work Judi mentioned that she'd love to have an antique sewing machine—by that evening he had bought her one. That started it all—3 years later they had 100 precious antique sewing machines, each with its own unique character. They decided to share their collection with others by opening a museum perfectly located in an old historic flour mill dating from 1881.
They've been open 7 months now and have welcomed 1700 visitors—including a few from the states. Their collection has grown to 250 machines dating back to 1860. Their museum is a fun and interactive place where they "insist" their guests touch and even run the machines.
Their collection is extensive and each one is cherished. Wayne likes to refer to each machine according to its serial and model numbers but Judi names each one. What might be "The 201k" to Wayne is lovingly know to Judi as "Gracey" or "Lyn."
A few really noteworthy machines included a Moldacot (the first hand sewing machine!), a Willcox and Gibbs (big with collectors), many beautiful Singer machines, and a Bendigo machine (the first 100% made Australian machine).
Besides running their fascinating museum they are also helping others. Recently a beautiful Bluebird sewing machine was donated to them and they pass it on to a family who lost their grandmother's Bluebird machine in the bushfires last year. Next week Wayne is going to repair machines, free of charge, that were damaged in the recent floods.
Be sure to check out the original article and the Maryborough Flour Mill Gallery website. And if you're ever Down Under be sure to give Wayne and Judi a visit!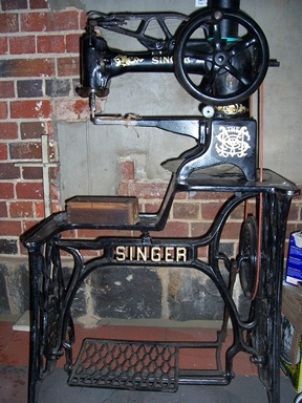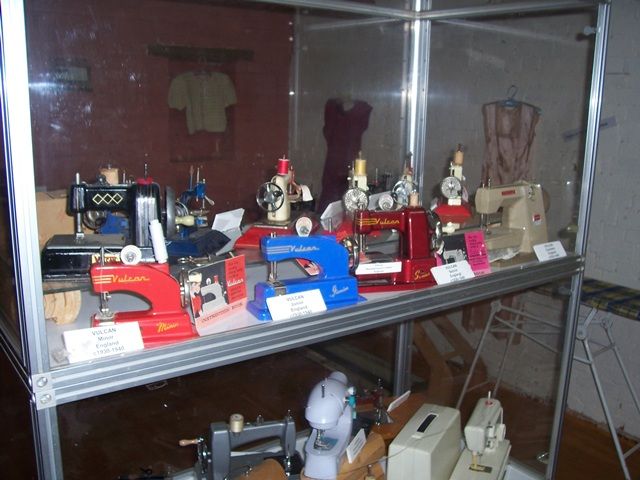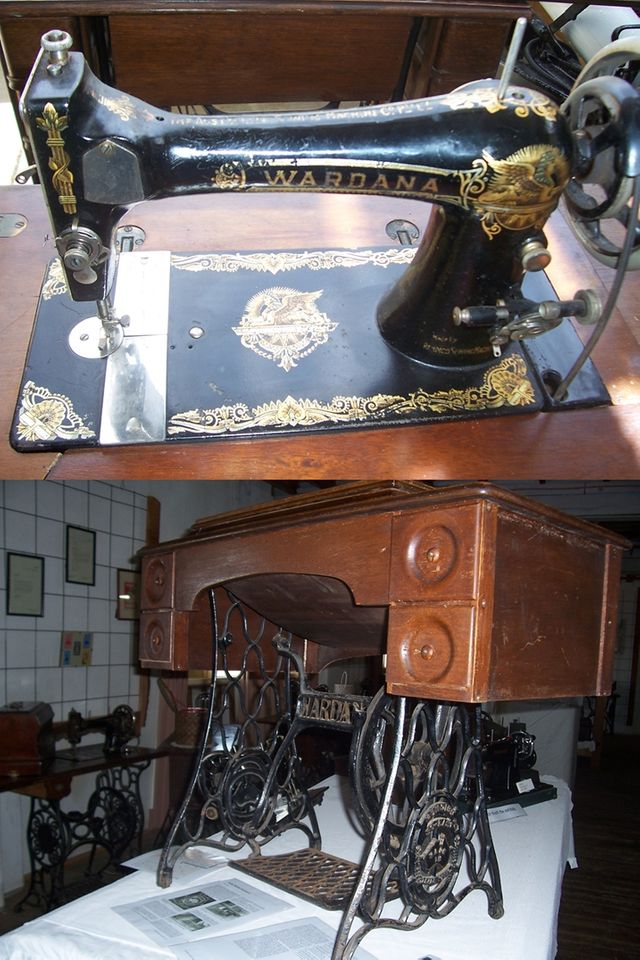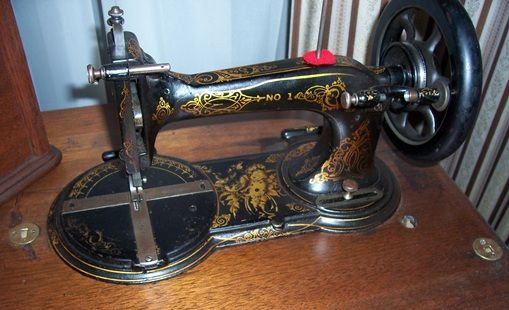 Charles Raymond No1, c1876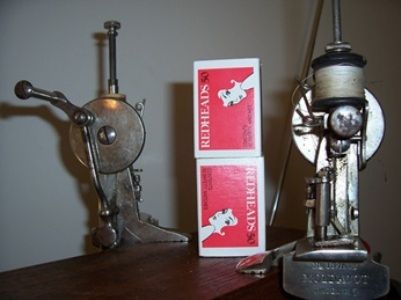 First "pocket" sewing machine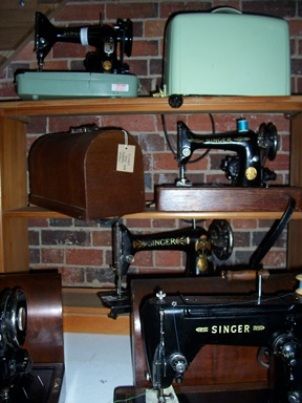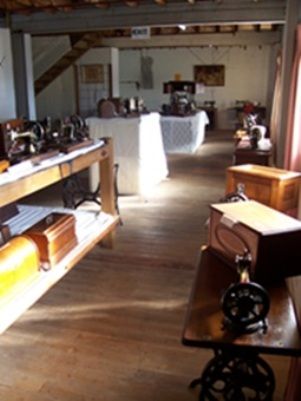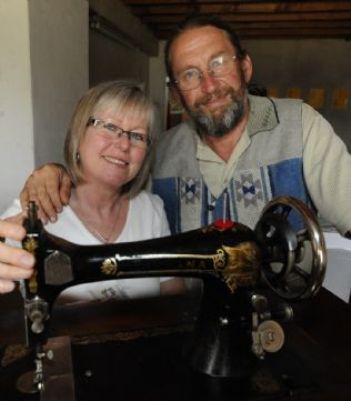 Wayne McKail and Judi Gillies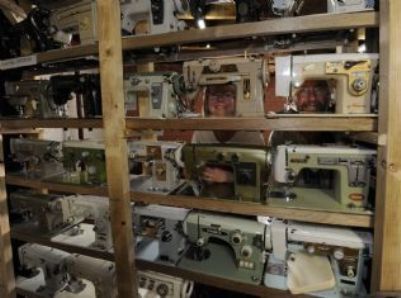 Machines wall display
(Wayne and Judi are in there too! Can you spot them?)