A Buyer's Guide to Your Dealership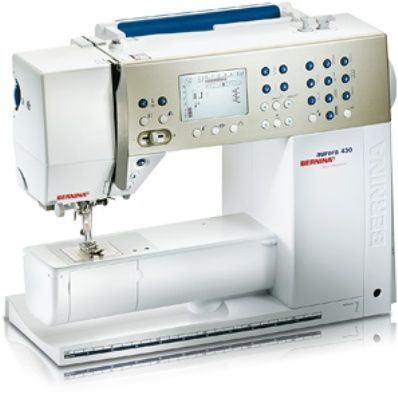 Looking for a new sewing machine? Sewers know they should research machines before they purchase. And, there are many guides and checklists available to help you do so. But what many sewers overlook is that finding a good dealership is just as important.
Just as you rigorously search out information on different machines, do the same with the dealerships. Start with the manufacturer's website for a list of their dealers. Google the dealer to see what others have to say about them. And most importantly, ask your friends if they are happy with their dealer. Then, call the different locations to make sure they have the machines you are interested in on display to "test drive." (Hint: This is not the time to "talk price"—many dealers have contracts with the manufacturers prohibiting them from giving prices over the phone.)
A good dealer will ask YOU lots of questions–so have an idea of what you want before you shop. It will be frustrating to you (and to the sales person!) if you walk in and say, "I want a sewing machine." Rather have an idea of what features and functions are important to you. If my mother taught me anything, it was to distinguish between my needs, wants and desires. When I bought my first "grown up" sewing machine, my "need" was a machine that could handle some abuse and sew through a variety of garment fabrics. My "want" was a machine that had a variety of decorative stitches and versatility in its functions. My "desire" was a machine that could upgrade to do embroidery in the future. Whatever your list is be sure to communicate it to the sales person early on. That will allow them to steer you to the best machine for you.
You should ask the dealer some things too:
1. What classes do they offer? A good dealer should offer at least one free guide class (required by some manufacturers).
2. Can you come back with questions after your guide class? You should think of your dealer as your friend and feel free to come back with however many questions you have for the entire life of your machine.
3. What is the warranty? There should be two—one by the manufacturer and one from the dealer. The manufacturer will cover parts for a certain length of time (some even up to 20 years!) and the dealer should include the guide class and possibly a limited-time repair service.
4. Who does the machine repairs and where are they done? This is very important! Your machine should be tuned up once every few years. Having a qualified, easily accessible service technician is vital. Find out if the repairs are done on site or if they are sent elsewhere. Also, inquire if the technician is certified by the manufacturer.
In summary, here are they keys to getting the best machine for you: do your research; know what you want; when you find a good dealer, the perfect machine will follow.
Happy dealer shopping!
What is your experience with your dealer? Do you have a stand-out dealer that you love and recommend to your friends? Do you have any other sewing machine buying advice to share?