Sewing with creative materials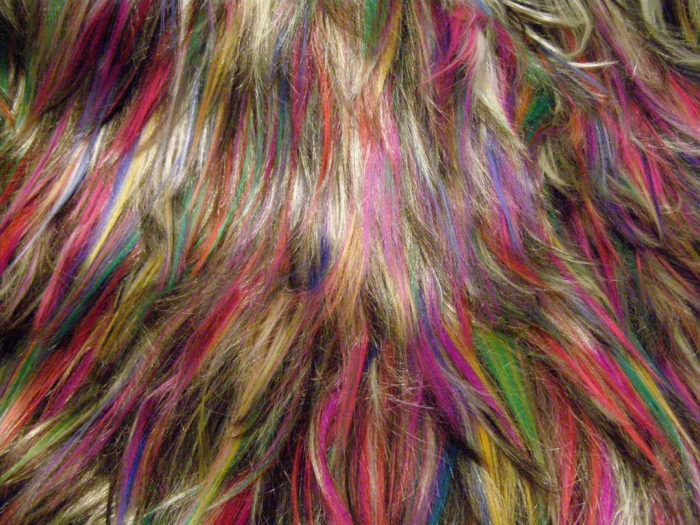 I wanted to share some pics of an interesting project I'm working on. In my daily travels, I get up to the hair goods district here in New York. I have an odd fascination with hair weave–especially the synthetic stuff, as you can get a consistent color in quantity–and I have done projects in the past with it. I decided to make a fantasy fur coat with it, and thought the process would be of interest to you, Dear Readers. 
This post, is about how I am making the fabric. I started out by finding some colorful clown hair at one of the hair goods places. I wanted to make a whole coat out of it, but since multiple colors were more expensive to sew into weft than one color, I decided against it. Also, a whole cloth out of this would really look like Ringling Brothers.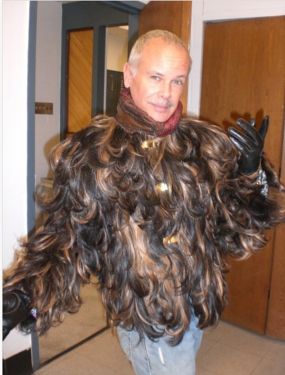 This is a photo of the previous coat I made in synthetic hair, so you all can get an idea of what I've made before.
People either love this coat, or hate it–there's no middle ground.  But I adore wearing it, and look fab…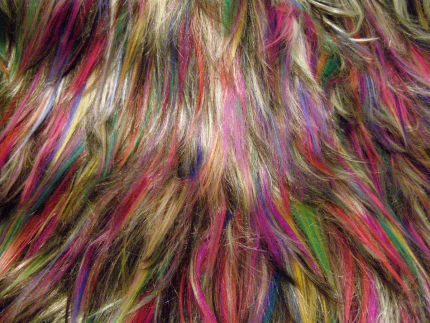 The photo here is one of the finished sleeve sections.
A little information is in order here. The weave, when you purchase it, is called "weft", or "track". Synthetic weave, as best I can determine, comes in lengths of 48″. (Human hair is 36″ as far as I can determine.) I'm using 7/8″ wide ribbon to tie them together. So, when calculating, you make a sample to see how many rows equals say 12″ high. The width is taken care of by the length of the ribbon–the rows of hair are constructed horizontally.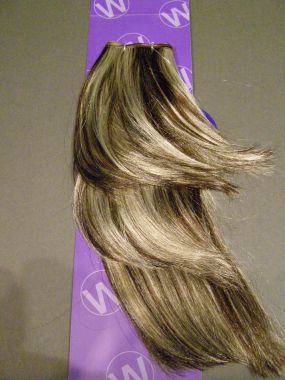 This photo is blonde/brown weft. It's about 7-8″ long.
You…
Start your 14-day FREE trial to access this story.
Start your FREE trial today and get instant access to this article plus access to all Threads Insider content.
Start Your Free Trial
Already an Insider? Log in