A Few of Your Favorite Notions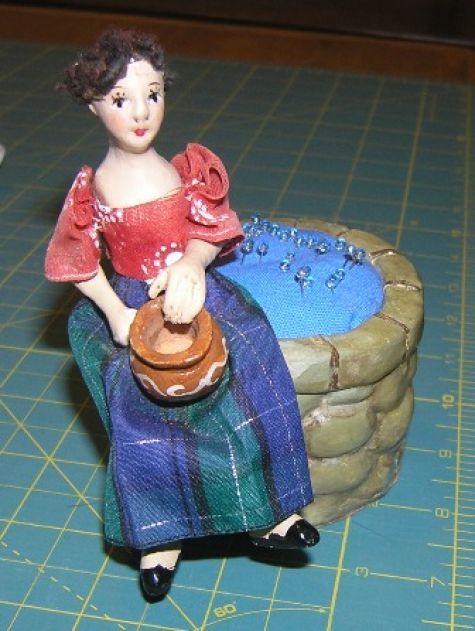 A few weeks ago I posted an entry about my favorite notion – a Japanese tape measure that looks like a puppy with a bouffant blonde wig. I asked the Threads community to post information about sweet sewing notions. Here are the replies, drawn from the Cute Notions gallery:
Susannville posted an image of one of her favorite pincushions – a little lady at a "well" – the water is the pincushion surface. She found it on eBay and refurbished the pincushion.
"She's just very good company when I'm at my sewing machine, and she never admonishes me when I make a mistake!" Susannville wrote.
Lululu wrote about her own dog tape measure. Unlike mine, which is of hard plastic, her's is a soft and adorable stuffed version. Lululu wrote that she purchased the tape measure 60 years ago as a present for her mother! She bought it at a shop in her grade school, where the children could obtain family gifts and keep them a surprise.
"It's not very handy to use as a tape measure but at the time it was a gift I thought she needed because she liked to sew," Lululu writes of the notion and why she chose it for her mother. "She inspired my lifelong love of sewing."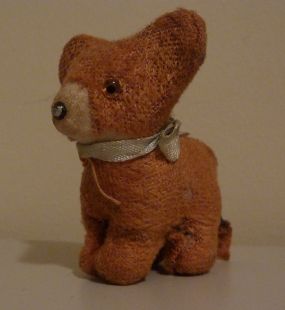 DottyR shared the mock tea (or coffee or latte) cup pincushions she constructs from wool felt. She fills them with emery, so that they not only hold, but sharpen pins and needles. A wonderful detail on the tea cup version is a little felt teabag tag.
Thank you for posting to the Cute Notions gallery! If you missed the original post and happened to come across this follow-up, please add your favorite notion to the gallery. We'll revisit the entries in a future post.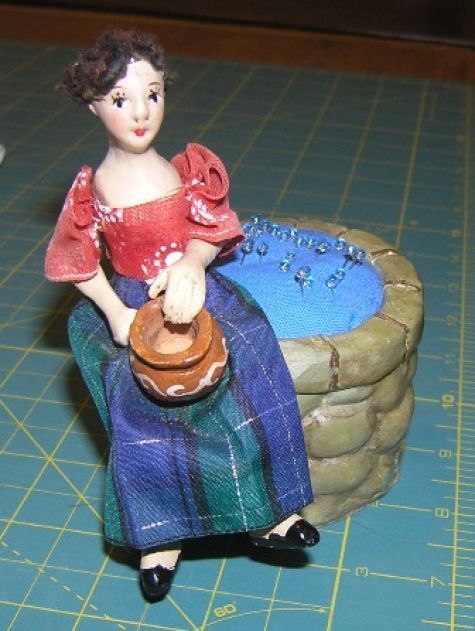 Susannville's "lady at the well" pincushion.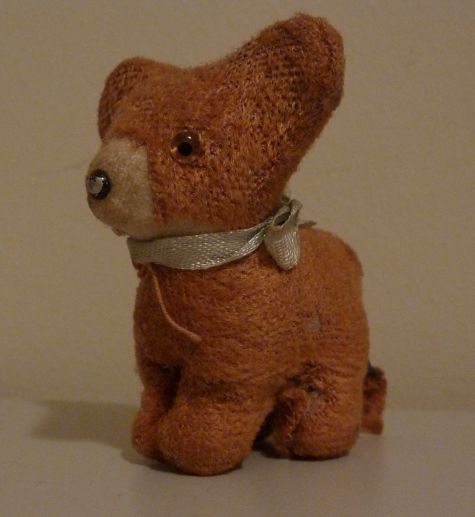 Lululu's dog tape-measure, a gift for her mother purchased 60 years ago.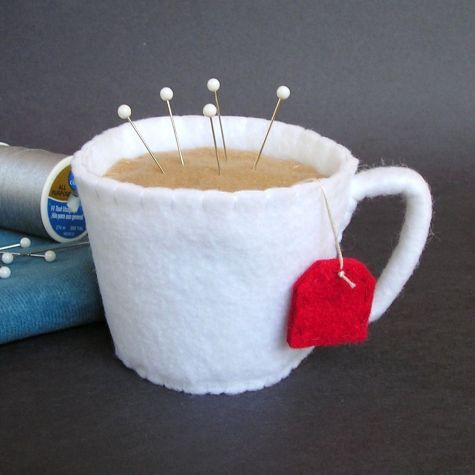 DottyR's faux tea cup is made of felt and hand-stitched.