Museum Exhibit: "His and Hers" at the Museum at FIT in New York City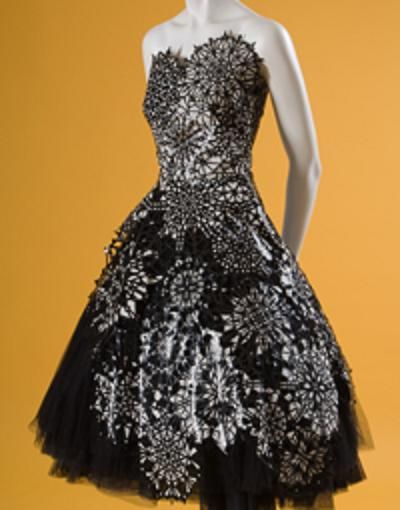 "His and Hers"
The Museum at FIT is currrently running "His and Hers," an exhibit that explores the relationship between gender and fashion over the past 250 years. When I was young, I visited my grandmother often. She never wore pants. In fact, she didn't own a pair of pants. She wore a "house" dress on most days, and felt that pants were for men. The gender definition of what should or shouldn't be worn has changed many times over during the last 250 years, and often varies from region to region. This exhibit travels through the fashions during that period of time, noting the changes that occured.
Gender Similarities and Differences
While much of the exhibit discusses the changing ideas of "appropriate" attire for each gender, it also includes examples of so-called unisex and androgynous fashion. Side-by-side comparisons of men's and women's clothing highlight their differences—and similarities. More than 100 garments, accessories, and textiles from The Museum's permanent collection are featured chronologically, from a seemingly "feminine" 18th-century man's velvet suit, to a woman's "power suit" from the 1980s. Other works include innovative designers such as Giorgio Armani, Jean-Paul Gaultier, Gianni Versace, and Vivienne Westwood.
Have you seen the exhibit?
If you are lucky enough to have the opportunity to visit this exhibit, please tell us about it. If you're not able to, you can learn more by visiting the Museum's website.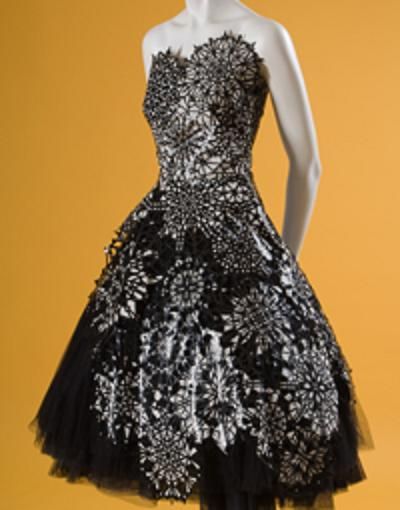 Alexander McQueen, evening dress, black leather, white silk, black tulle, fall 2008, France.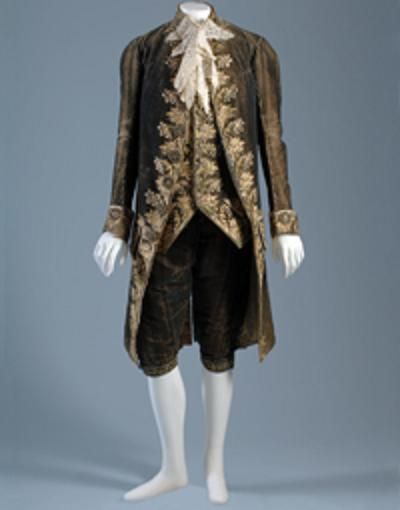 Men's 3-piece court suit, striped silk velvet and multicolor silk embroidery, France, c. 1785.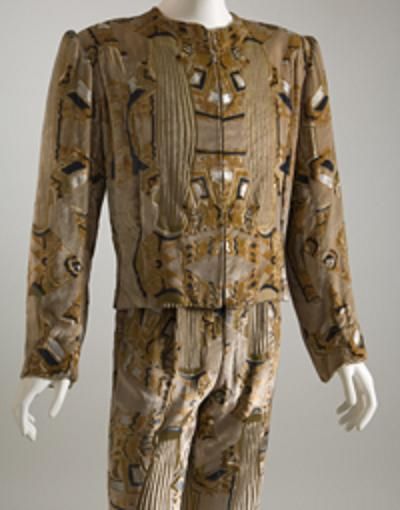 Mr. Fish, man's suit, stenciled beige velvet, circa 1970, England.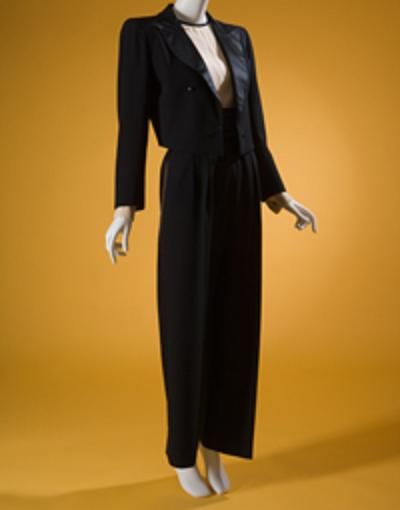 Yves Saint Laurent, woman's tuxedo, black wool, black satin, ivory silk, circa 1982, USA.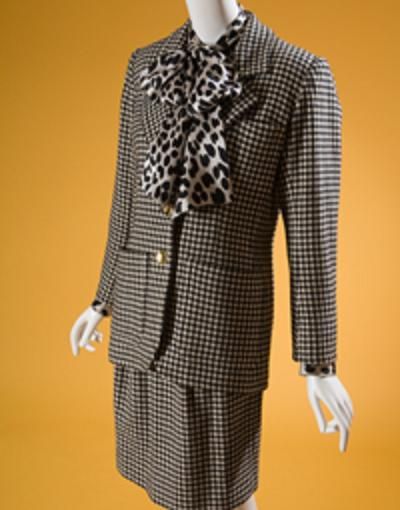 Yves Saint Laurent, suit, black and white checkered wool, silk charmeuse, fall 1983, France.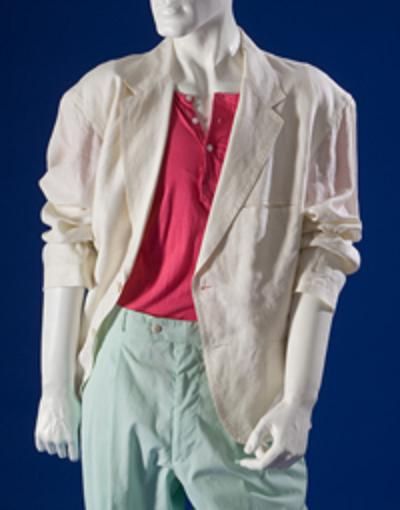 Miami Vice man's suit, white linen, magenta cotton knit, aqua cotton, 1989, USA, gift of Universal City Studios.