Suggest a Designer for the Spotlight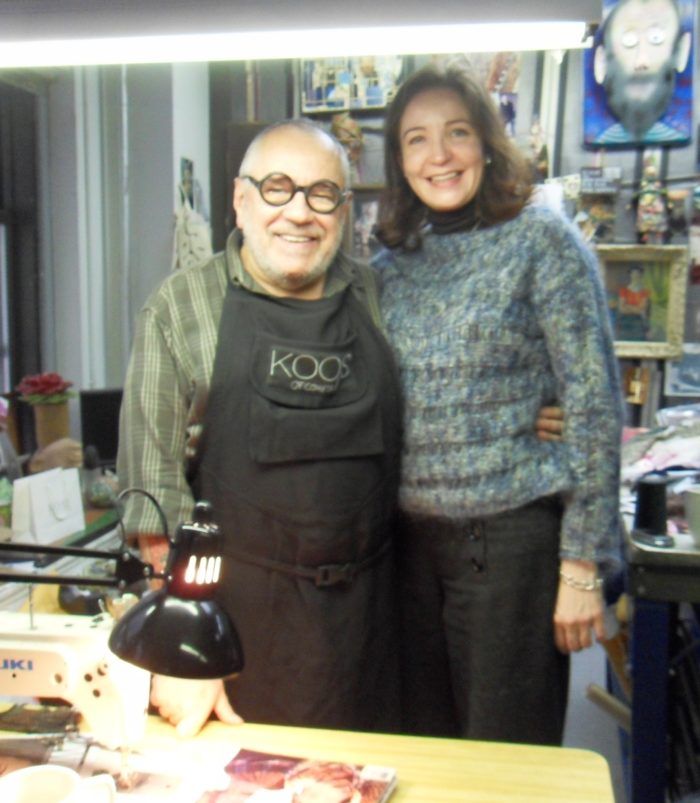 Threads no. 152 saw the launch of a new feature – Designer Spotlight. Each issue since, we've talked with a designer who really sews. In a short question-and-answer format, it's amazing to see how each subject has had a unique perspective to share with readers. We want to know whom you want to hear from in upcoming issues.
The first interviewee was former "Project Runway" competitor (and past Threads author) Pamela Ptak, who spoke about her experiences on the fashion design show, and her architecture- and nature-inspired designs.
Popular pattern designer, sewing instructor, and author Marcy Tilton was the focus in issue no. 153. Marcy talked about her fabric-shopping trips to Paris, creating patterns for real women, and more.
I'm particularly excited about the Designer Spotlight in issue no. 154, because I've long admired his work and it was a real treat to visit his New York City studio. Koos van den Akker is an artist at mixing fabrics and his career has spanned more than 40 years in the United States, but he got his start in Holland and the Paris couture salon of Christian Dior. His fantastic, multi-hued sweaters worn by Bill Cosby on "The Cosby Show" brought Koos national attention and he continues to work and inspire other designers with his collage techniques.
We already have some exciting interviews planned for upcoming issues, but we'd love to know your thoughts about whom you want to hear from. Tell us about the designers and pattern creators that inspire you – and that have a real understanding of sewing techniques. Who do you want to learn about – and what would you love to know about his or her techniques?