Sewing shows yield rare fabric finds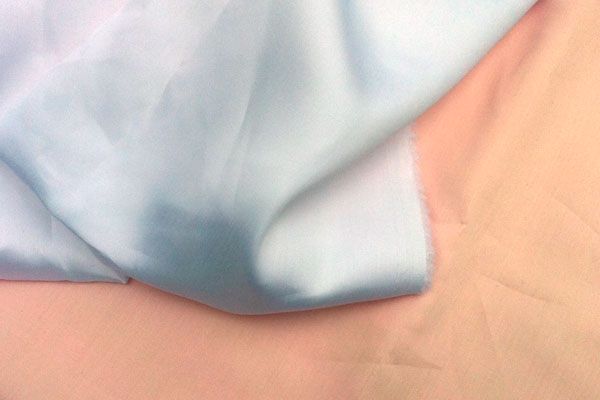 Every year sewing "shows" are held around the country for sewers and quilters to come together, take classes, and see and buy things they can't always find in their hometown. I just returned from Puyallup, Washington's annual Sewing and Stitchery Expo, where over 400 vendors gather to show their wares. I found some exciting fabrics I can't wait to use.
First, I found a lovely Swiss cotton batiste satin in Vaune Peirce's booth. Swiss cotton batiste satin is not new, nor is it easy to find. It's the kind of fabric you only think to look for if you've used it before. Used rarely in modern ready-to-wear, it's found most often in heirloom garments such as christening gowns and the like, but try it for a modern, contemporary blouse, or better yet, the most exquisite nightgown you've ever worn.
Did you know that satin is a weave and not a fiber? There's silk satin, polyester satin, or many other blends and synthetic satins, and even wool and cotton satin. Cotton satin is usually referred to as sateen—but for some reason, not in the case of my luxurious Swiss batiste satin.
I then discovered Luc Smiers' Fine French Laces from the Netherlands. I couldn't resist several insertion laces. They are called insertion because they are sewn between two pieces of fabric instead of being used to adorn an edge. I'm challenged to use them in a way that's modern and edgy.
The new fabric I found at the Professional Sewing Supplies booth is actually an incredible fusible polyester interfacing from Japan. They don't have a website, but you can email them at [email protected]. This is the lightest-weight interfacing I have ever seen and it's sheer enough to use on chiffon. It's pricy at $19 a yard and 36 inches wide, but it's the interfacing you've always dreamed of for sheer fabrics.
If you didn't get a chance to go to Puyallup, find out when a sewing event such as this is happening near you. Other shows include: the Original Sewing and Quilt Expos in: Atlanta, Chantilly, Chicago, Cleveland, Kansas City, Lakeland, Minneapolis, and New England; The American Sewing Guild Conference (this year in Los Angeles); and the American Sewing Expo in Novi Michigan. Go online for more information and try to attend one of these exciting events.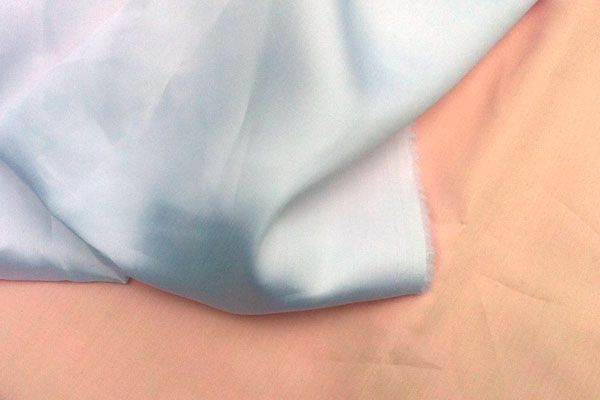 Swiss cotton batiste satin--smooth, light-weight, silky, and ultra comfortable.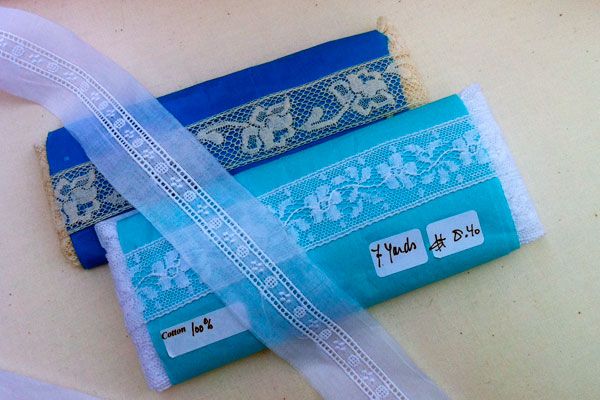 Insertion laces and eyelet.
This heirloom elegance will be used on an edgy contemporary blouse.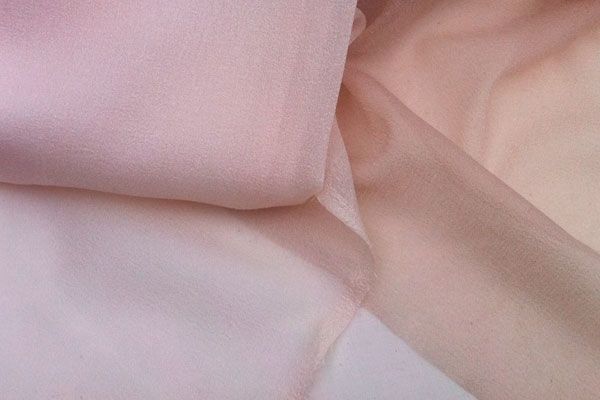 Sheer fusion! The lightest weight fusible interfacing I've seen.