FIT MUSEUM EXHIBIT: Vivienne Westwood, 1980-89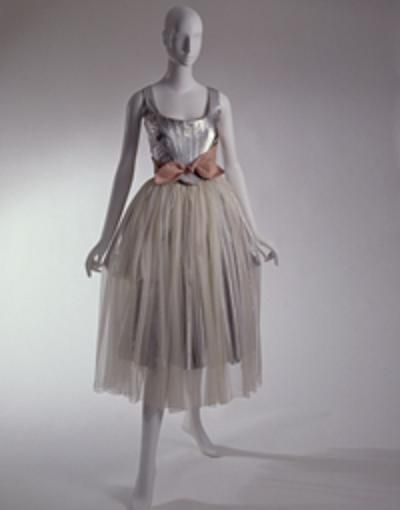 "VIVIENNE WESTWOOD, 1980-89"
The Museum at FIT presents "Vivienne Westwood, 1980-89"—the first exhibition to focus on Westwood's transformation from "street" provocateur to acclaimed fashion designer. Featuring items that include clothing, photographs, magazines, and videos, the exhibition will explore Westwood's design aesthetic, press coverage, and clientele.
FROM PUNK TO FEMININE
Westwood and her then-partner, Malcolm McLaren, first became known for their provocative punk clothing in the mid-1970s. While they presented runway collections for the first time in the early 1980s, their post-punk following was limited mostly to "outsider" fashion magazines and members of London's street culture. In 1985, however, Westwood's clothing became more structured, feminine, and historically inspired. Between 1985 and 1989, her collections were shown in London, New York, and Paris, where they increasingly attracted the attention of the mainstream press, as well as the broader public. Westwood's importance to the fashion industry was recognized in 1990 when she was named British Designer of the Year. After Westwood's separation from McLaren in 1985, her designs began to undergo a significant change in silhouette and inspiration as she explored a more structured, feminine shape.
VISIT THE MUSEUM OR THE WEBSITE
"Vivienne Westwood, 1980-89" runs until April 2, 2011. If you can't get to New York to view the exhibit, you'll want to visit the museum's online exhibit created in conjunction with the exhibition that includes educational resources and further information about Westwood's career and work in the 1980s.
HAVE YOU SEEN THE EXHIBIT?
If you've had the opportunity to see this exhibit, please tell us about your visit.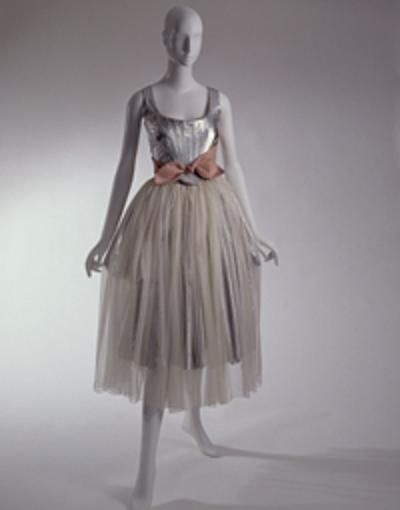 An 18th-century-inspired "Statue of Liberty" corset and skirt from the influential Time Machine collection (Fall/Winter 1988-89) will show Westwood's remarkable mastery of historical corsetry. According to museum Director and Chief Curator Valerie Steele, the revival of the corset was "perhaps the most important of Westwood's innovations."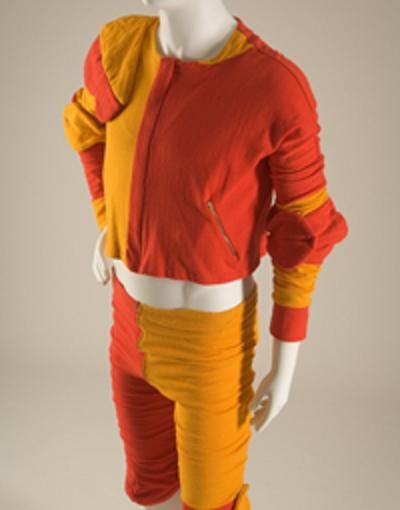 The exhibition will conclude with a menswear ensemble from the Civilizade collection (Spring/Summer 1989). The bi-colored knit ensemble, with articulated elbow and kneepads, combines Westwood's interest in medieval heraldry with padding that is usually associated with skateboarding. The outfit underscores Westwood's ability to unite historical costume, street culture, and mainstream fashion—elements that continue to be relevant to her work today.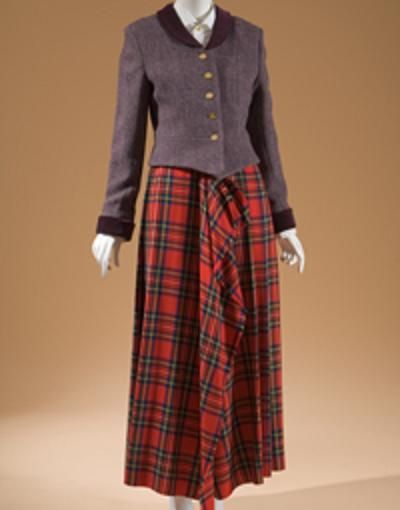 Vivienne Westwood, woman's jacket and skirt ensemble, purple tweed, red tartan wool, white cotton, Time Machine collection, Fall 1988, England.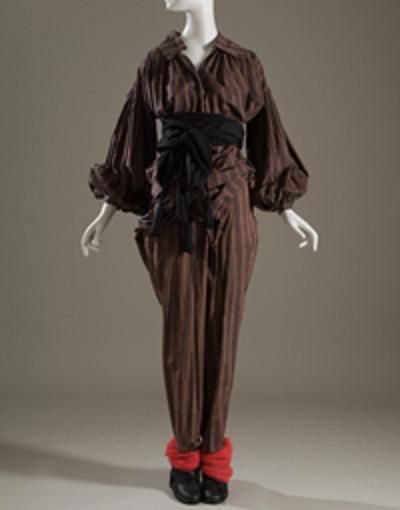 World's End (Malcolm McLaren and Vivienne Westwood), unisex ensemble, multicolor striped cotton, Pirates collection, Fall 1981, England, gift of Barbara Hodes.