Cheery gifts for kids in need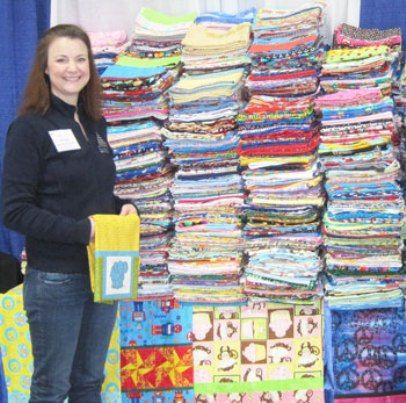 A few weeks ago I attended the Sewing and Stitchery Expo in Puyallup, Washington. As we weaved in and out of the many aisles, we watched a miniature mountain, built of pillowcases, forming in the corner of the conference center. These pillowcases were collected for children at the Mary Bridge Children's Hospital in Tacoma, WA. The project's organizers crossed their fingers for 500 pillowcases to be collected. But they were delightfully surprised when the final count came in over 2,300! WSU Today's article on the subject quotes, Janet York, an organizer of the conference, as saying, "sewers are extremely generous people." How right she is! Scores of conference attendees lovingly took their time and resources to create these precious gifts. And now the children at Mary Bridge hospital each have a colorful pillowcase to cheer their monochromatic hospital beds. Each pillowcase becomes the property of the child and they are thrilled to take it home with them after their stay.
Read the Sewing and Stitchery Expo's blog for recent updates on the project.
How do you give back with sewing? What sewing charities would you like us to feature in upcoming blogs?