Threads seamstress contributed to jacket on display at Winterthur Museum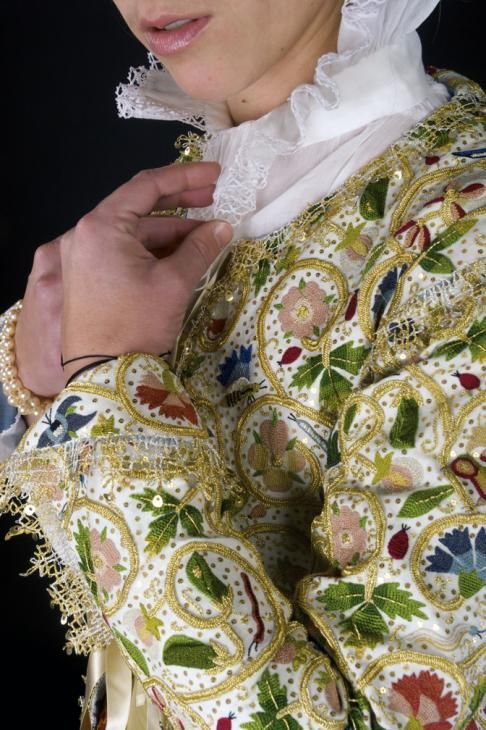 NORMA BUCKO VOLUNTEERED TO HAND STITCH
Threads staff seamstress, Norma Bucko, loves hand embroidery almost as much as garment sewing. She volunteered to work with at least 250 other people who together spent over 3,700 hours to recreate an amazing jacket from the 1620s. Norma began working on the jacket in September of 2007. Even the thread was specially produced to assure an accurate duplication of the original, and the volunteers were carefully trained to be sure the final garment was as perfect as could possibly be.
ORIGINALLY CREATED FOR PLIMOTH PLANTATION
The jacket was created for Plimoth Plantation in Massachusetts, but it is currently on loan to the Textiles Gallery at Winterthur Museum, Library and Garden in Wilmington, Delaware. It will be on display through August 2011. Actually, the jacket isn't an exact reproduction. Rather, it was re-created from two examples located in the Victoria and Albert Museum in London. One example was chosen for the cut and construction of the jacket, and the other for the design of the embroidery. Both originals date to the 1620s.
THE JACKET CREATION LED TO INTERESTING DISCOVERIES
In the 1600s this type of embroidery would have been done in a professional workshop. The creation of the Plimoth Jacket has led to discoveries about the technology for making threads and spangels as well as about stitching techniques. The project also resulted in important insights into 17th century workshop practices, during which large numbers of embroiderers (both highly skilled laborers and apprentices learning their trade ) would work together to create expensive and decorative clothing similar to the Plimoth Jacket.
THE ENTIRE JACKET WAS DONE BY HAND
The sewing, embroidery, and lace found on the jacket were all done entirely by hand. The tear-drop shaped sequins hanging from the hand-stitched lace were created using tools made specifically for the project. The tools and techniques replicate those from the 1600s. Even the lining was hand-woven and dyed with natural indigo.
LET US KNOW IF YOU VISIT THE DISPLAY
The Threads staff is proud of Norma's contribution. If you're able to attend this display, please tell us about it!

This amazing embroidery was all done by hand.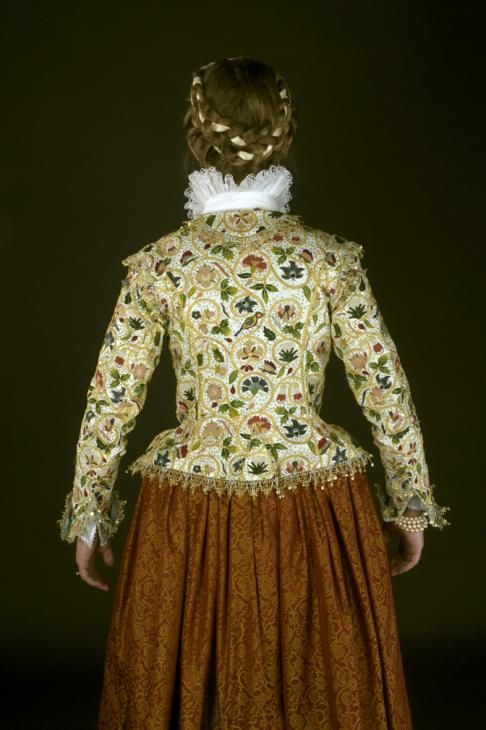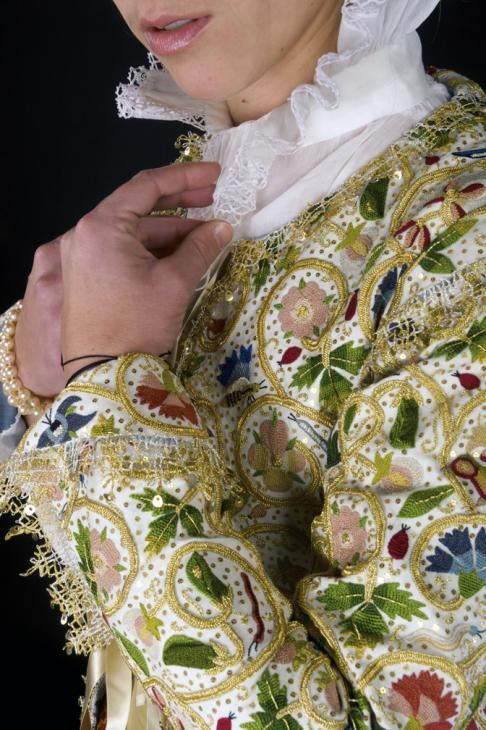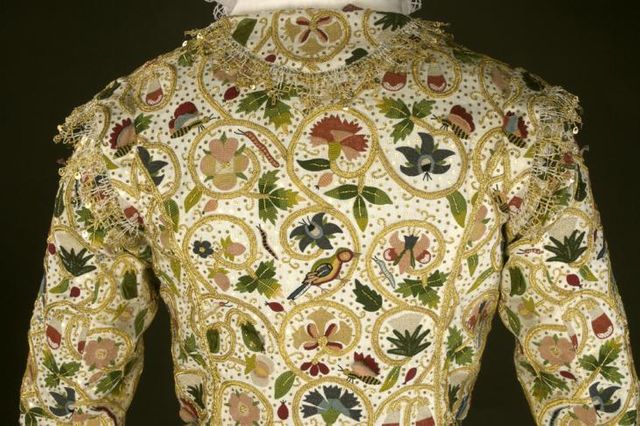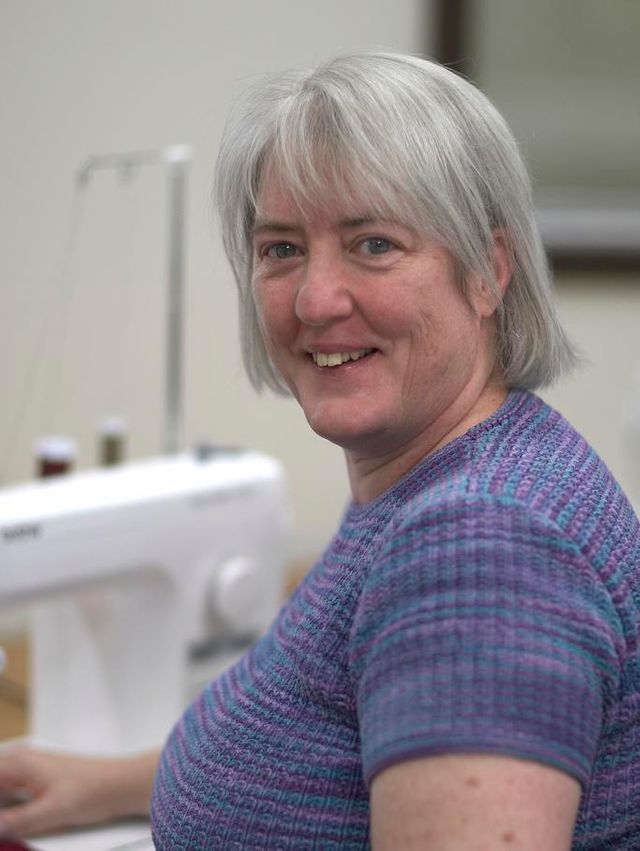 Norma Bucko, the Threads staff seamstress.