Sew and Win: There's Time to Enter the ASG 2011 Creativity Contest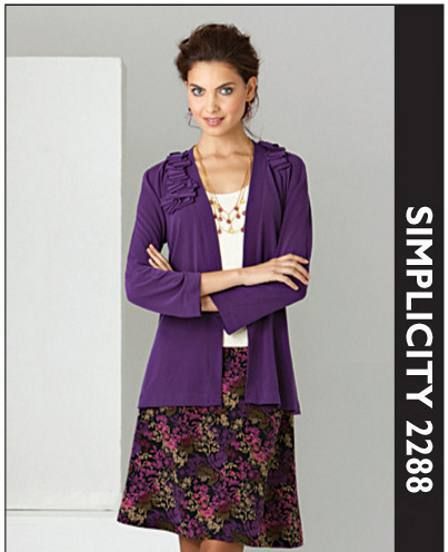 Adjust, adapt, embellish. That's your mission, should you choose to enter the American Sewing Guild's 2011 Creativity Contest.
The rules are simple. You can use a single pattern out of the seven Simplicity designs selected for the contest, or mix the patterns' features to make a unique creation. Make the garments in any size. You can sew for yourself or for someone else. The important thing is to be creative – your work will be looked at in terms of creative effort and your fashion point of view in addition to general workmanship.
You do need to be an ASG member to win the grand prize, the ASG Sewing Star Award, which is an package for the ASG Conference 2011 (registration, transportation and hotel). There are two other prize categories, for which ASG membership is not required: the Shining Star Award, for anyone ages 16 to 22, and the Rising Star Award, for anyone age 15 and under. The grand prize for both is a Brother sewing machine.
All of the winners will be honored at the ASG Conference 2011, Aug. 18-21, 2011, in Los Angeles, as well as in the Fall 2011 issue of ASG Notions and on the ASG and Simplicity Patterns websites.
Contest entries, which require a completed entry form, fabric and trim samples, and photos of your completed garment, must be postmarked by May 6, 2011.
This year's contest focuses on seven ASG Simplicity patterns:
The complete contest rules are available via this link: ASG 2011 Creativity Contest Entry.
I think we all love to sew for ourselves – at least sometimes! – but how often do you sew for a contest? Do you sew for a combination of necessity and a challenge, or have you been inspired to sew a garment just to enter a competition?