Are You In or Out? "Project Runway" is Casting Season 9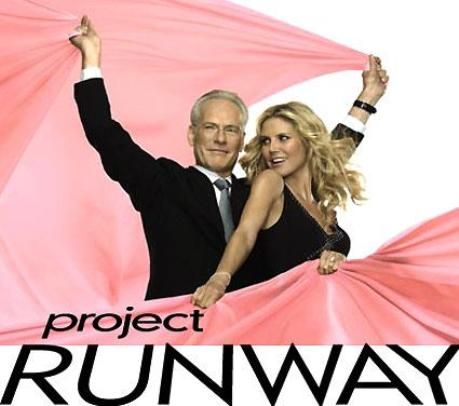 Do you have what it takes to create and present a runway show during New York's Fashion Week? Here's your chance to test your sewing and design skills: "Project Runway" is casting NOW for its ninth season!
Bunim/Murray Productions is setting up invitation-only casting calls across the country. Applications must be received in their California offices by Friday April 15, 2011.
For more details, information and to apply, please fill out the "Project Runway" application and follow the directions on it.
All applications should be sent to:
Project Runway Casting
Bunim-Murray Productions
6007 Sepulveda Blvd. Van Nuys, CA 91411
"Project Runway" application requirements
Just what does the appication entail? Here's an overview of the creative requirements:
A "virtual portfolio" of your work (include as many of the following as apply):
a) photos of at least three but no more than ten of your completed designs (preferably shown on a model or dress form), marked with their dates of completion; include front, side, and back views; show a variety of looks for both day and evening if you have them.
b) images of detail work (e.g. beading, ruching, pleating, knitting, crochet) that you have produced, if applicable.
c) images of your patterns if you work from them; some should be for the outfits pictured.
d) images of your sketches.
A 3- to 5-minute personal video clearly labeled "Home video", on mini-DV or DVD or as a media file with one of the following extensions: .mov, .mpv, .avi, .wmv, .dv. No other formats will be accepted. Your video should consist of the following: a personal introduction, telling us who you are and giving us an overview of your life; a summary of your design goals and achievements; why you need "Project Runway" to achieve your goals; and anything else you think
we need to know. Relax, have fun, and let your personality shine through.
The open casting call
There will also be one open casting call in New York City on Wednesday May 4, 2011, at a location to be determined. You'll have to submit your application and check the Bunim-Murray website for an update on where the open call will be.
If you have any questions about the casting calls and application process, send an e-mail to [email protected].
Have you missed "Project Runway"? Have you ever tried out for the show? Let us know!