MAGAZINE GIVEAWAY: "Designer Techniques"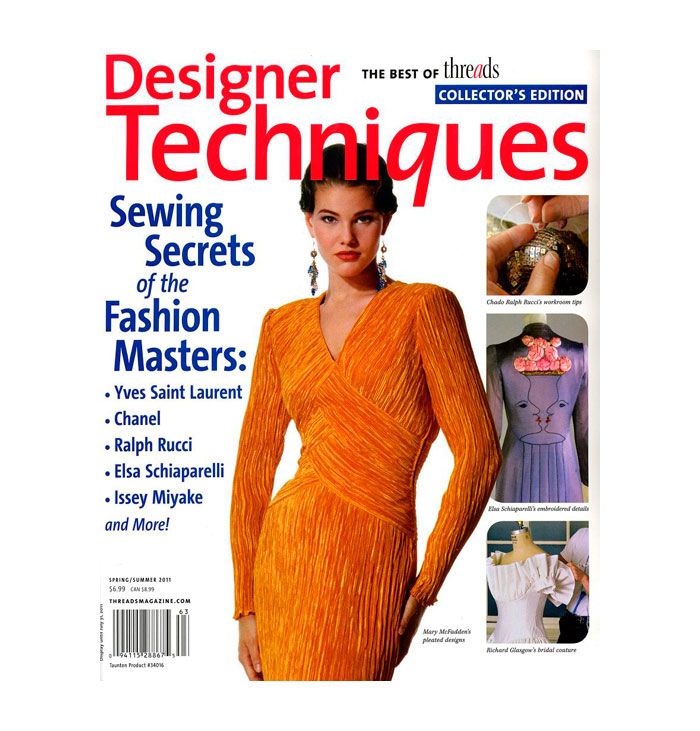 DESIGNER TECHNIQUES–A THREADS COLLECTOR'S EDITION
Threads readers love to know about the special techniques used by famous fashion designers. We've printed lots of designer stories over the years, and have had many requests to put this information into a special issue. We listened! DESIGNER TECHNIQUES is just that. The articles give you a closer look at many of the brilliant designers and fashion icons who have set the pace for great style. The issue describes the techniques that have stood the test of time to make the designers famous. Among the designers included are: Yves Saint Laurent, Chanel, Elsa Schiaparelli, Issey Miyake, and many more. You'll find inspiration on every page of this fabulous magazine, and you'll be able to use the information to improve your own sewing. You'll also develop a more savvy eye for ready-to-wear clothing! If you sew, or if you simply love fashion, you won't want to miss this issue.
YOU COULD BE A WINNER! [GIVEAWAY IS NOW CLOSED]
Tell us who your favorite designer is and why, and you could be the lucky winner to receive a copy of DESIGNER TECHNIQUES. Simply leave a comment on this post before the deadline–Sunday, April 24, at 12:00 midnight. The winner will be randomly selected on Monday, April 25.
Good luck!