Applique with a Bold Motif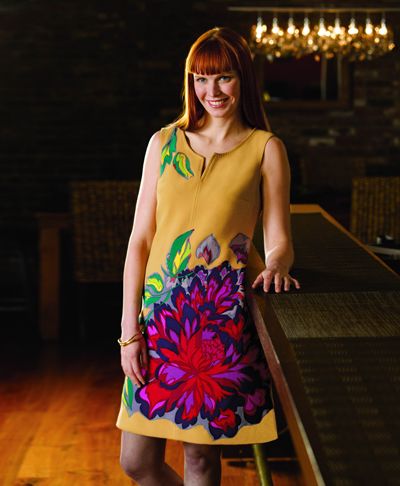 Go bold this season with large appliqué. Choose a bright motif to liven up a basic garment, or select a design that closely matches for a more subdued look. Either technique is a fabulous way to breathe new life into an old favorite or any thrift store find.
1) Select your garment and fabric. Choose a garment that doesn't require stretch to fit. Select appliqué fabric with care requirements that are compatible with those of the garment fabric.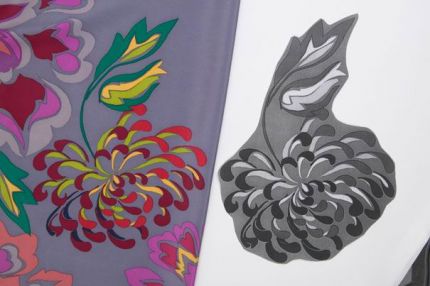 Choose a motif, and photocopy it to test its placement on the garment.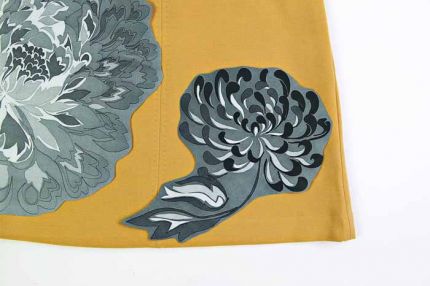 2) Create the appliqué. Cut the motif from the fabric about an inch outside of the lines. Cut fusible web to match, and follow the manufacturer's instructions to fuse it to the appliqué's wrong side with an iron. Do not remove the paper backing.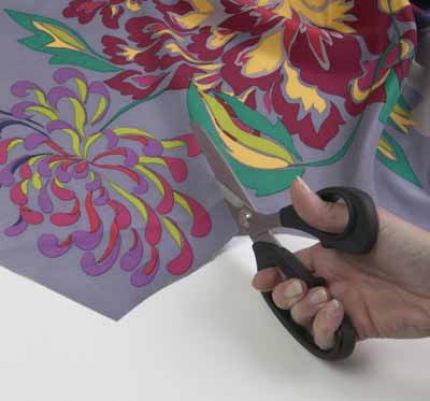 3) Cut out the appliqué. Be sure to cut through the paper backing.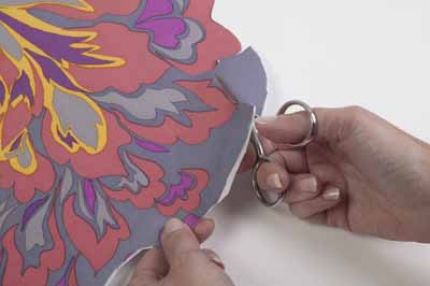 4) Apply the appliqué. Peel off the paper backing, and place the appliqué face up in its desired location on the garment. Following the fusible web's instructions, fuse the appliqué in place with an iron.
Peel the fusible paper back from the appliqué.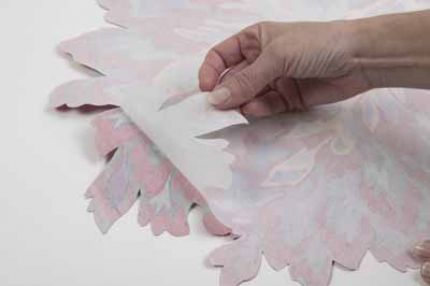 5) Secure the appliqué. Choose a matching thread, and use a zigzag stitch around the edges to secure it to the garment and to prevent the edges from fraying.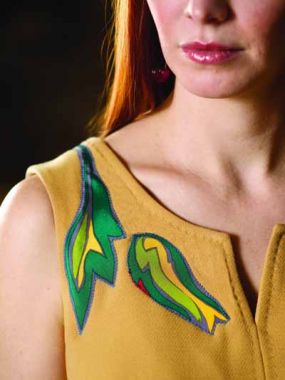 excerpted from "Jumbo Appliqué" from SewStylish Spring 2011, p.14