Fashionably royal patterns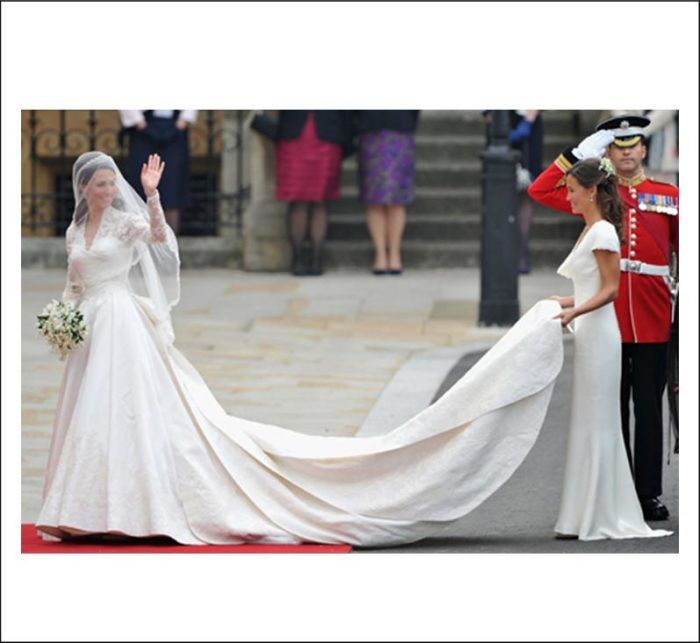 The world watched as Kate Middleton traveled to Westminster Abbey in a glass-enclosed car. With anticipation we caught glimpses of the elegant neckline and long lace sleeves. As she stepped to the church doors, we were blown away with her fairytale gown that effortlessly married simplicity with regality. Chantilly lace combined with hand-cut English lace adorned the rich ivory satin. The fine silk tulle veil accentuated her stately beauty.
The official website for the royal wedding states that "Miss Middleton wished for her dress to combine tradition and modernity." This instant classic dress designed by Alexander McQueen's Sarah Burton has accomplished just that. It is said to have set a turning point in current bridal fashion. At "New York's Bridal Fashion Week, lace sleeves were a big trend and designers cited the royal wedding and Kate Middleton as their inspiration." Brides across the globe are now dreaming of their own princess-like gowns. For those of us who sew, this dress gives a burning inspiration to create the beautiful. Here are just a few exciting sewing patterns that we feel best represent today's new bridal fashion.
from Vogue Patterns are numbers 2970, 2842, and 2965.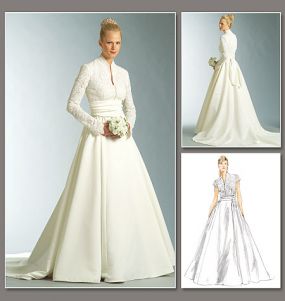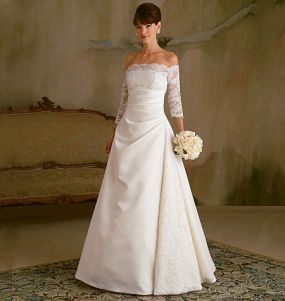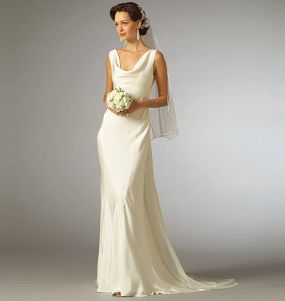 From Marfy, an Italian company, are patterns 503, 500, and 533.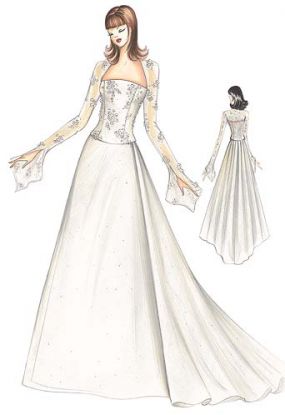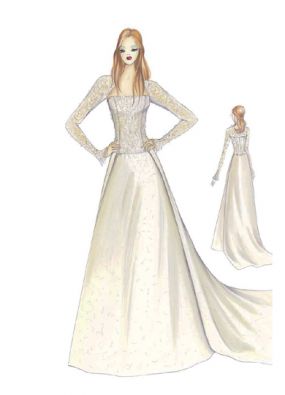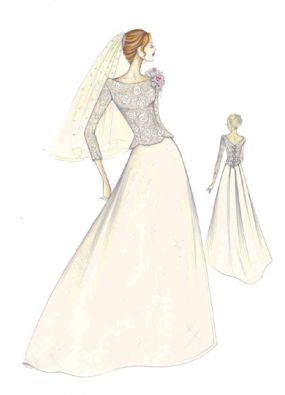 For more details on Kate's dress checkout the official description at OfficialRoyalWedding2011.com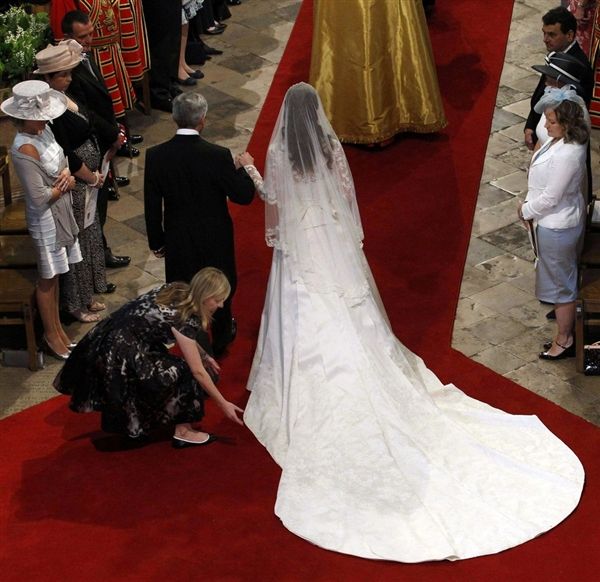 Designer Sarah Burton makes last minute adjustments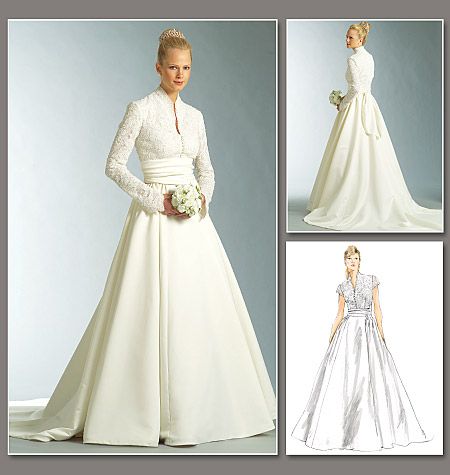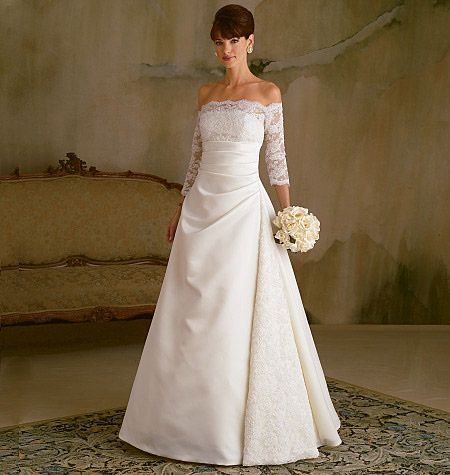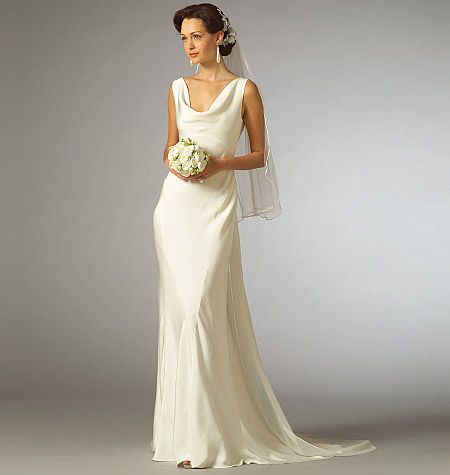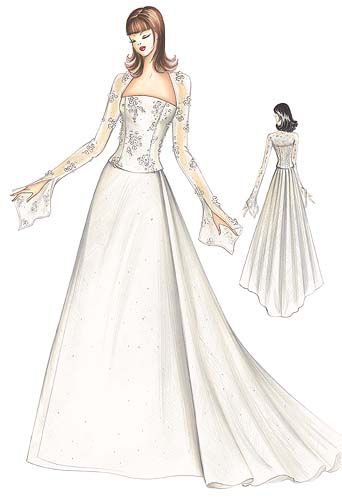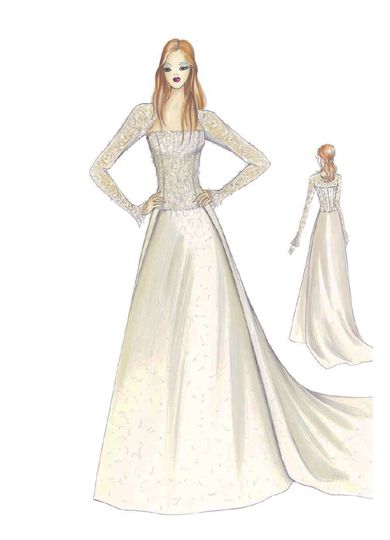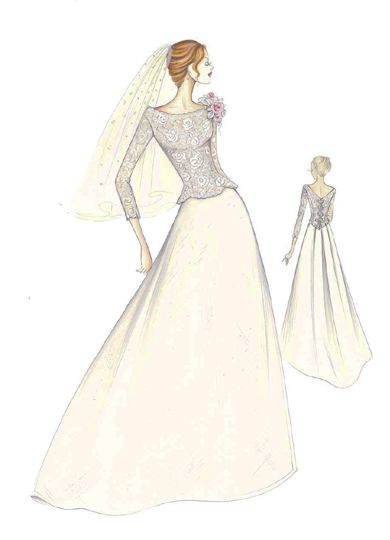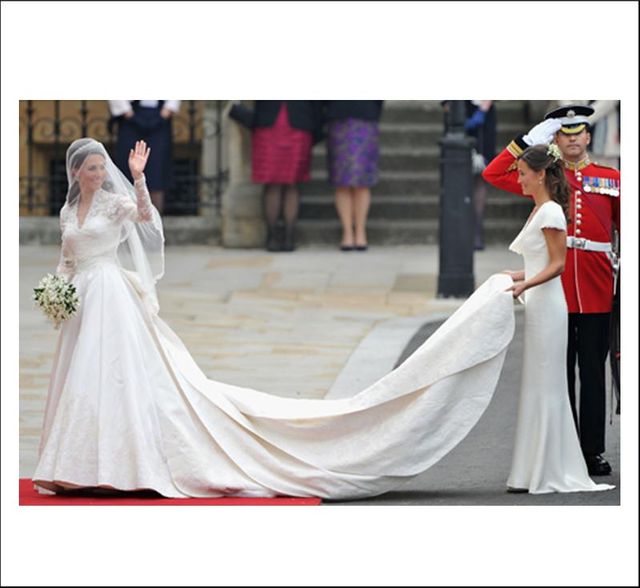 A moment in fashion history