What fabric do you love to sew with most?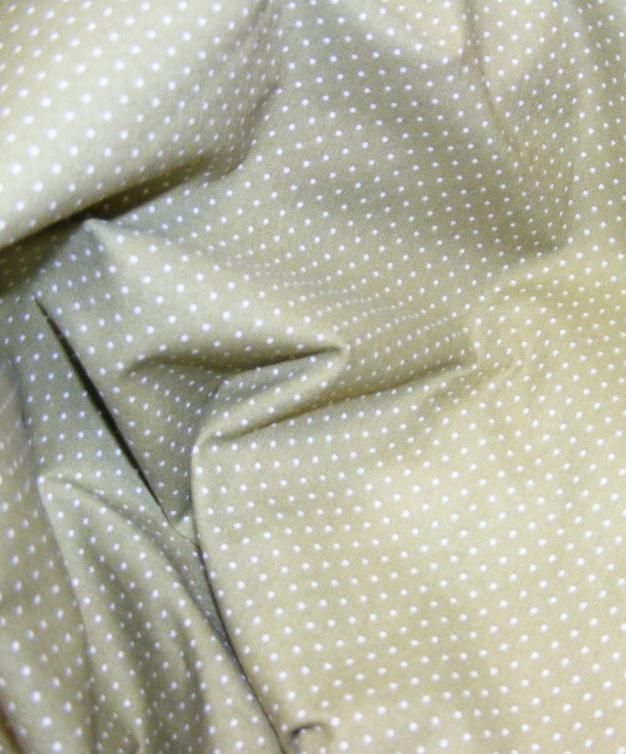 I LOVE FABRICS MADE FROM COTTON FIBERS
I have very strong feelings about my favorite fabric. I suspect when I was a child, I enjoyed rubbing a cotton blanket, or perhaps I felt comforted as I stroked the pima cotton sheets while falling asleep. Otherwise, why would I have such a strong attraction to anything made from cotton fibers? I love the feel of it on or against my body, and I love the touch as it travels along my sewing machine bed. No other fiber appeals to me in the same way. I love all cottons. I dislike any fabric that's slithery–most fabrics made from silk and fabrics with similar qualities are not appealing to me. I'm allergic to many wool fibers, and they make me itch. My colleagues at Threads have attempted to change my mind regarding cottons, but they've been totally unsuccessful!
OUR CONTRIBUTORS HAD VARYING RESPONSES
We asked the authors featured on our "Contributors" page in the current Threads issue (no. 155) "If you could sew with only one fabric, what would it be?" The authors featured were Pamela Leggett ("Flatlock for Fashion"), Kathleen Cheetham ("Sewing Destination: Vancouver, BC"), Christine Jonson ("Create a Carefree Summer Wardrobe"), and Barbara Emodi ("Go to Great Lengths"). One chose silk; one opted for cashmere; one selected knits; and another, like me, loves cottons. (You'll have to read the "Contributor's" page to see which author selected which fiber.) I thought it was interesting that without prompting or direction from us, they each selected something totally different. It just shows that we all have strong preferences usually for different reasons.
THERE'S A DIFFERENCE BETWEEN FABRIC AND FIBER
A subscriber who had already received her issue, Sarah Colley Jones, County Extension Agent in Panola County, Texas, wrote to us to express concern because we didn't clarify the difference between a fabric and a fiber. Sarah pointed out that there is actually a fundamental difference between fiber and fabric. Silk, cotton and wool are fibers, while charmeuse, batiste and worsted are fabrics. The same fiber can make several different fabrics, such as cotton jersey, cotton denim, or sateen (cotton woven using a satin weave). Likewise, the same fabric type can be made from different fibers, such as satin which can be made from polyester, silk, rayon, and various other fibers including wool. In the United States I think many of us have come to use the names of fibers and some of the fabrics made from those fibers interchangeably.
FIBER, YARN, FABRIC–THE TERMS ARE NOT THE SAME
The terms fiber, yarn (or thread), and fabric actually refer to textiles in different phases of production and development from the basic raw material to the finished product. They are all the same thing, but they are nothing like each other. If used correctly, the three terms are not interchangeable.
FIBER
Fiber is what fabric is made of. The fibers can be plant, as in cotton and linen; animal, as in wool; insect, as in silk; or man made, as in nylon. Fibers start out as cotton bolls, wool fleece, polyester rovings, rayon linters, etc. They are all simply clusters of fluff with little substance. By themselves, fibers have little tensile strength and can't be used for much more than stuffing a pillow.
YARNS OR THREAD
The production process begins when yarns are spun from fibers. When fibers are spun, they become stronger. A machine mechanically draws out the fibers and spins them into long fine strands. When several strands of spun fibers are twisted together they form yarn/thread. Yarns can be so fine as to be measured in micrometers (finer yarns are commonly referred to as thread), or it can be as thick as bulky knitting yarn.
FABRIC
Next, the yarn goes to the mill where it is woven or knitted into fabric. Fabric is the finished product. It's sold on rolls, cut and sewn into apparel, curtains, bedding, etc. When fiber's production process is complete, we sewers find inspiration from the resulting fabric.
What's your response to our question: If you could sew with only one fabric, what would it be?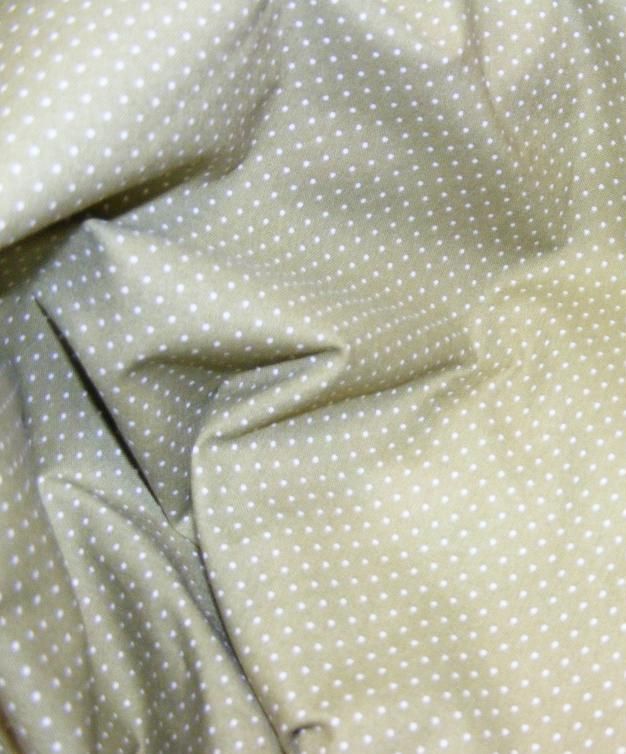 I am most fond of fabrics made with cotton fibers.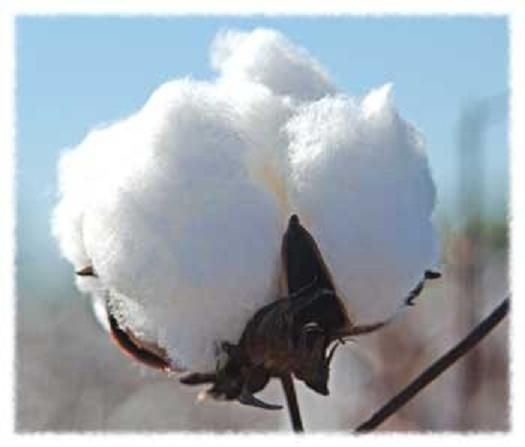 Cotton fabric begins its production journey as a cotton boll.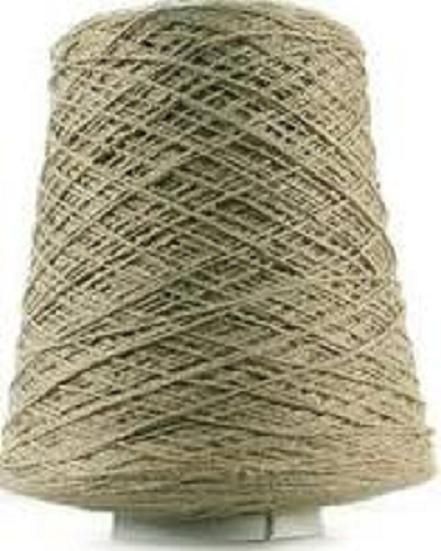 Cotton bolls are spun into cotton yarn which is then either woven or knitted into fabric.