Playing Dress Up at The 2011 Costume Institute Gala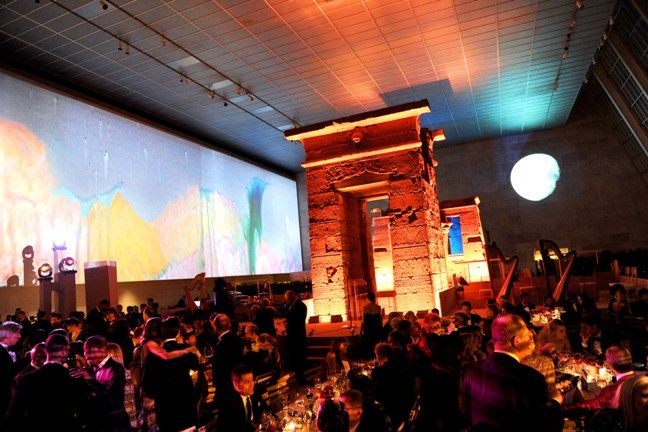 Every year around this time, a dazzling event occurs: The Metropolitan Museum of Art's Costume Institute Gala. The 2011 gala was held the evening of Monday, May 2, and reports from the red carpet show some truly exhilarating fashions.
Even more than at the Oscars, it's a chance for movie stars and celebs to get creative and express themselves through their sartorial choices, and the most spectacular results usually happen when they just have fun and go a little over the top. After all, it's the Costume Institute—why not accept the invitation to play dress up?
And as this year's event was held to celebrate the opening of the Met's new exhibition, "Alexander McQueen: Savage Beauty" (May 4 – July 31), what better way to honor the memory of this visionary's aesthetic than to take a page from his highly theatrical design book? But while just a few of the stars in attendance reportedly took this route, there were many beautiful outfits on display.
Those who made particularly outstanding choices included: Janelle Monáe, Giselle Bundchen, Demi Moore, Jennifer Lopez, Beyoncé, Jennifer Hudson, Taylor Swift, Liv Tyler, Naomi Campbell, Aimee Mullins, Daphne Guinness, Christina Ricci , Miranda Kerr, and Freida Pinto–all of whom (and more) can be viewed on Vogue's site or at fashion-watching blog RedCarpet-FashionAwards.com.
Do any of these dresses spark your sewing and design sensibilities? Which are standouts for you?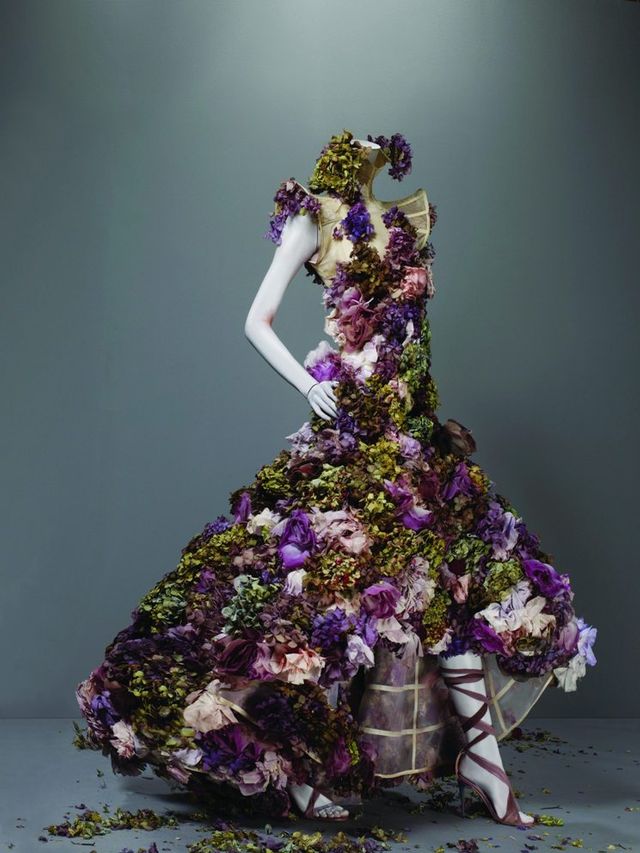 Alexander McQueen (1969-2010). Dress, Sarabande, spring 2007. Pink silk net, silk, and fresh flowers. Part of the exhibiton "Alexander McQueen: Savage Beauty."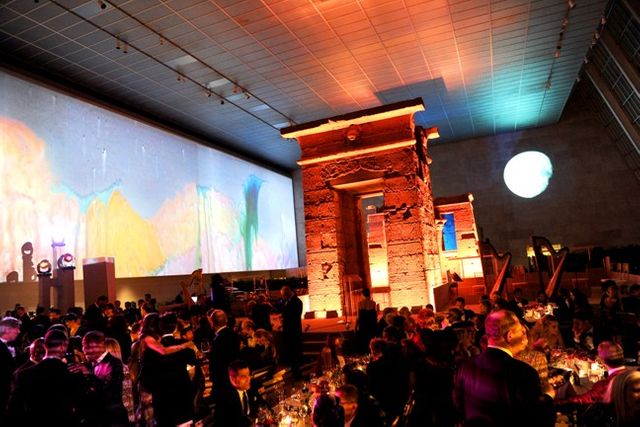 The 2011 Costume Institute Gala was held in the museum's Temple of Dendur exhibition.