A New, Improved Seam Roll
Curved hardwood railing works even better than a dowel.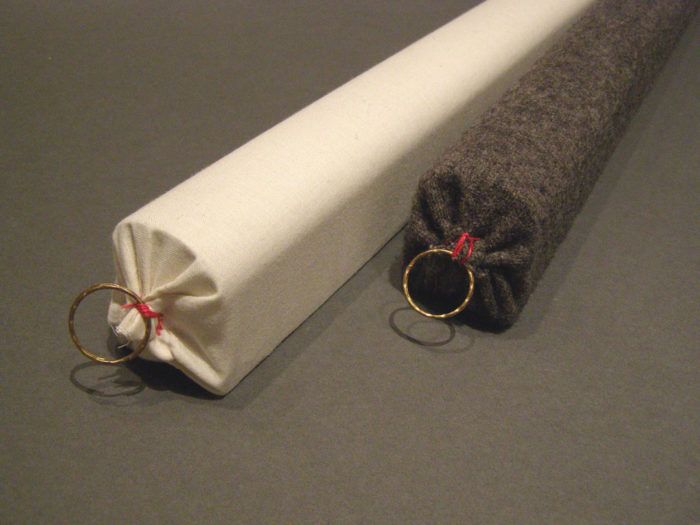 Anyone who has taken a class with me knows I like pressing seams over a seam roll. I've always been dissatisfied with store-bought versions: They are filled with packed sawdust and flatten out over time, in my experience.
I've taken to using a hardwood dowel to make my seam rolls. It is rigid, won't compress over time, and can be made to any length. There's one problem that purchased seam rolls and dowels have, however. They roll off the pressing table. This generally occurs at the time you need them most, and they tend to roll into an inconvenient place, also in my experience.
Recently, I was at a lumberyard with a friend who was renovating her apartment and was shopping for crown molding. As we were standing in front of the rack with all the molding samples, I spied a length of oak railing. Inspiration hit and I snatched that piece, insisting she needed samples of railing as well.
Railing is made in softwood and hardwood. Choose the hardwood railing, for durability and performance. The profile will vary slightly from lumberyard to lumberyard, but you want the curved shape at the top.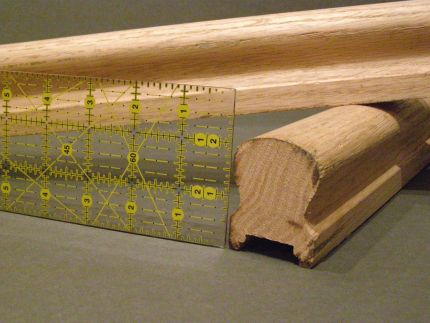 The feature I love most about the railing is that the bottom is flat. This means it will sit squarely on the pressing table instead of rolling off.
Have the railing cut to length at the lumberyard. I bought a 4-foot section and had it cut in half. This produced two lengths.
Cover one railing length with muslin, to use with smooth fabrics. Cover the second length with wool flannel, to use with wool fabrics. It's simple work to roll some fabric around the rail. Stitch the fabric ends together…
Start your 14-day FREE trial to access this story.
Start your FREE trial today and get instant access to this article plus access to all Threads Insider content.
Start Your Free Trial
Already an Insider? Log in