How to Sew Even Bias Fabric Loops
Sewing expert Susan Khalje gives a step-by-step for adding bias fabric loops to a brocade coatdress.

In Threads #194 (Dec. 2017/Jan. 2018), Judith Neukam explores the details of a 1930s dress, which features a scalloped trim made of bias fabric loops.
Find out how to create evenly positioned, skinny bias loops in this tutorial written by Contributing Editor Susan Khalje:
A student of mine was working on a lovely Marfy pattern the other day. She was making a brocade coatdress, and it opened down the center front. While the pattern illustration showed buttonholes and buttons, we decided that loops and buttons would be a cleaner alternative.
Here are a few samples to show you what we did:
We started with strips of bias-cut fabric, making a sample or two to determine just how narrow we wanted the finished loops to be.
The strips are carefully folded and pinned to maintain their bias, then machine stitched. While much of the seam allowance is cut off,  I like to start with reasonably wide strips so that I have more fabric to grip and manipulate as I prepare them.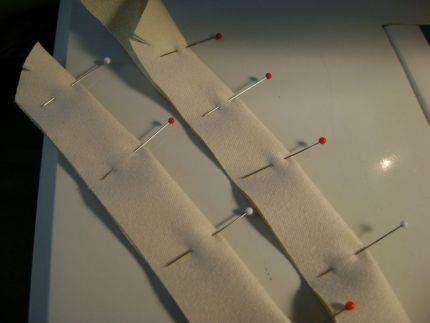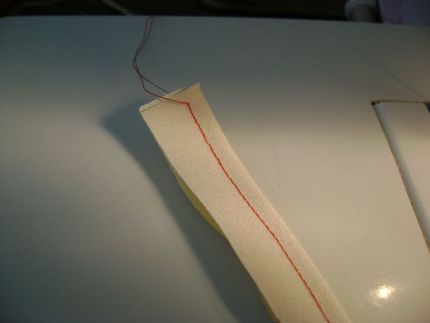 I love to turn loops (and narrow fabric tubes) with a simple loop turner. They do take a little patience to get the hang of, but they allow for a much narrower result than other turning tools.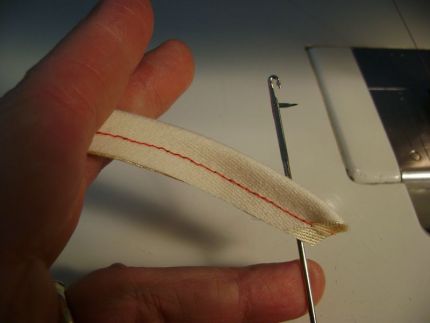 I've fed the hooked end of the metal loop turner through the fabric tube, keeping the latch in its open position.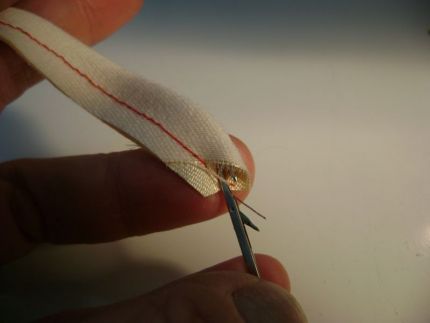 Once it's through, I've secured a small bit of fabric in the hook, then I'll seal it into place with the latch. Notice in the photo that the tip of the latch is in its upward position. It will hold the fabric in place as I pull.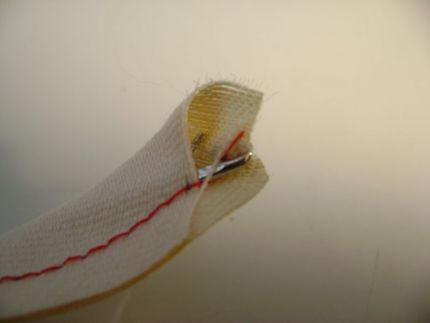 I carefully pull it back through, and here's where you have to be patient. Getting started is the hardest part: The fabric tends to lump up inside the tube, so you just have to keep at it until you feel the fabric reverse and things start moving along. And if you haven't gotten a good bite of fabric in the hook, then what you've hooked tends to disintegrate. Just be patient and rehook it; sometimes you need to trim the fabric at the top of the tube to give yourself something firmer to attach the hook to. And once you start to pull the hooked fabric through, be sure to maintain your tension. Otherwise, the hook will become disengaged inside the loop and you'll have to begin the process again.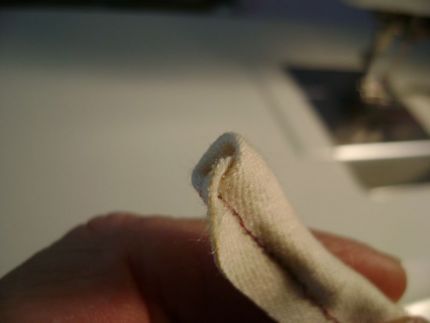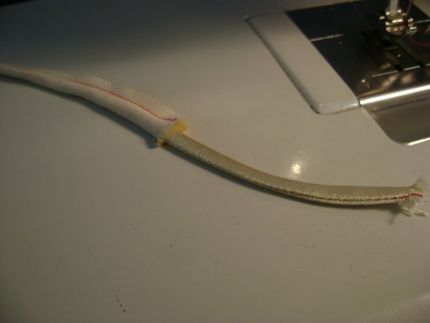 Once the tube is formed (make either one long tube or several shorter ones), I straighten it out and choose tubes of the same thickness.
I pin the tubes to my sleeve board, carefully aligning them so that the stitched edge is along one side. I pin them with some tension (I don't want them to grow once they're on the garment); steam them (don't iron them as they'll get too flat) and leave them to dry.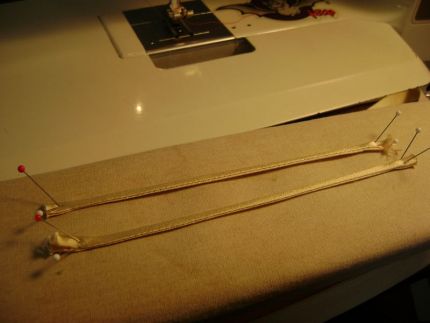 Once they're dry (it doesn't take long), it's time to sew them to the garment. I've marked my foldline with a row of machine-basting stitches. They'll stay there, eventually covered by the garment facing.
I make a template to guide me, after testing the buttons I'll be using to make sure they go through the loops easily (but not so easily that they'll work their way out). I've positioned the loops so that their seamline is along the inner edge, and I've further oriented them so that the seamline will be invisible once the loops are in their final position on their garment.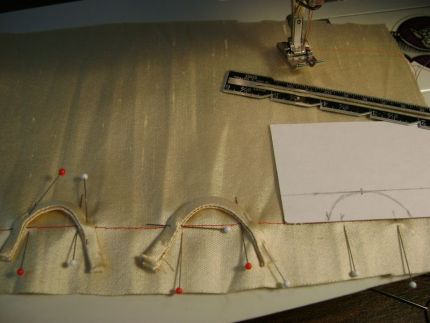 Even with the template, I carefully remeasure to make sure everything is even: that the loops are evenly spaced, each of the same height with the loops angled identically.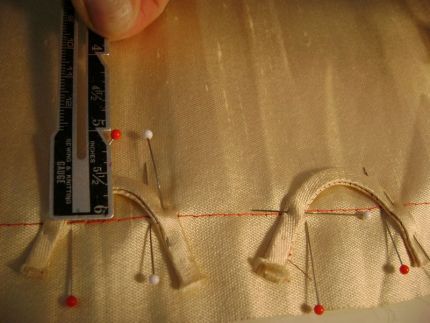 I pin the loops in place and tack them down with a few basting stitches.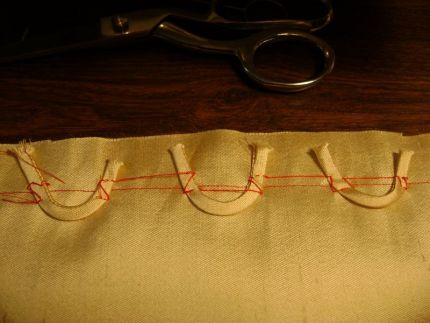 As I stitch along, I lift the presser foot for an instant before I get to each loop, just in case things have shifted.
The basting has been removed.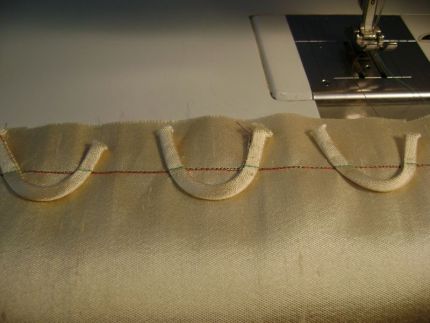 The loops are folded into place and gently pressed.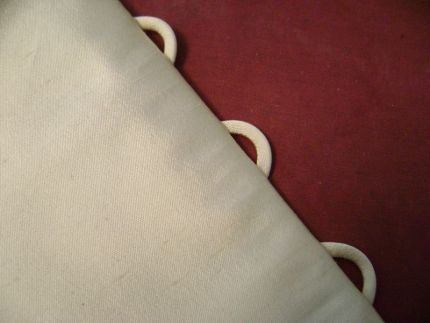 The folded edge with its loops is placed over the underlying fabric and the buttons are sewn into place.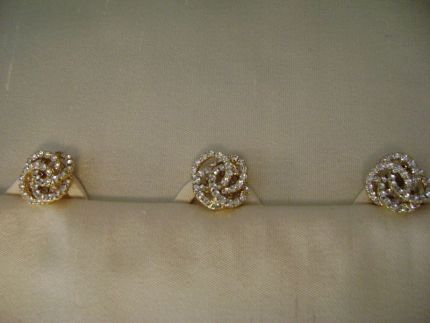 Get the latest including tips, techniques and special offers straight to your inbox.