Embroiderers, or those who love it–some good news!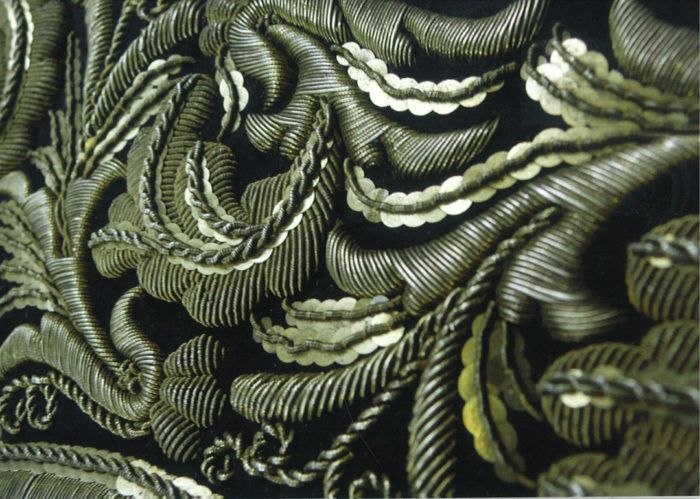 I recently met up with my friend Ernie Smith of Penn and Fletcher, here in New York. He was accompanied by his colleague Alastair Macleod, who was in from London to make arrangements for a conference on embroidery. It sounds very interesting and exciting, so I wanted to post information (and an eye-candy photo), so those of you who might be interested can start making arrangements to attend.
Here's the information you'll need:
Embroidery… in the New World
A conference on embroidery including a fashion show, is being held November 3, 2011, at the Battery Park Gardens in New York City. It will be hosted by Ernie Smith of Penn and Fletcher in New York, and Alastair Rudin Macleod, of Hand and Lock.
Speakers include:
From the UK: Karen Nicol of Karen Nicol Studio, Anthea Godfrey of the Embroiderers Guild, Michale Skinner of Dege and Skinner Saville Row, and Claire Barrett of Hand and Lock.
From the U.S.: Erica Wilson and Jenny Hart of Sublime Stitching, Charlotte Moss, and Bonnie Kupris of the Gallery of Wearable Art.
Details:
The early bird tickets are $105 until the July 31, 2011. After that it's $115 for students and Guild members or $145 for everybody else.
Included in the ticket is a free day trial of the school–however this is first come first serve basis, which will be hosted at Penn & Fletcher the day after the conference. If they do not have space for you they will offer a 20% discount off of your first booked lesson.
Call 212-239-6868
or email: [email protected]