Some Fun Summer Sewing Patterns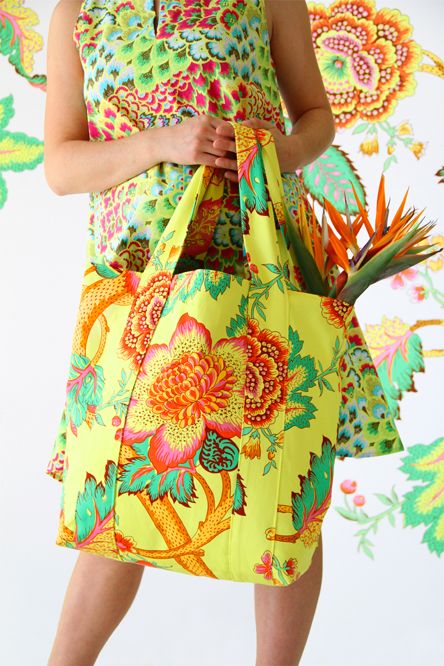 As Memorial Day is upon us, my sewing drive is in full gear. Something happens to me when it comes to summer sewing. I see cute tote bags, picnic accessories, anything that reminds me of outdoor summer fun and I want to make it! I realized it had become somewhat of a problem the year I came home from the sewing store with fabric for picnic tablecloths—6 yards of red gingham check fabric complete with lifelike printed ants. Years later, that fabric stays hidden in a box that should be labeled "questionable fabric choices." That fabric aside, I've had a few great summer sewing successes. My favorite is a summer tote made in fun printed oilcloth—perfect for the beach or picnics!
Are you sewing for this Memorial Day? Tote bags, fun accessories? Here are a few fun summer patterns you may enjoy.
Amy Butler's Spice Market tote and Butterick 5659 are two great carryalls. They are easy to sew and large enough for your beach towel, a good book, and other beach must-haves. Get creative and select fun vibrant fabrics for a truly summer look.
Kwik Sew pattern 3798 isn't new for this season but is so clever I couldn't pass it by! It is a lounge chair cover designed for cozy terrycloth fabric. It even has a side pocket for your sunscreen, glasses, etc. Carry the chair cover, or whatever else, in the included versatile cylinder shaped drawstring tote.
Barbeque in style with McCall's pattern number 6366. This full- or half-length apron has cute ruffles and pockets to keep you girly and fashionable.
Finally, McCall's patterns 6367 and 6372 are perfect summer ensembles. Pattern 6367 is a large tote and portable cushions for summer baseball games and picnic benches. Pattern 6372 has it all with two tote styles, a summer quilt–great for the beach, and even a neck roll to keep you comfy.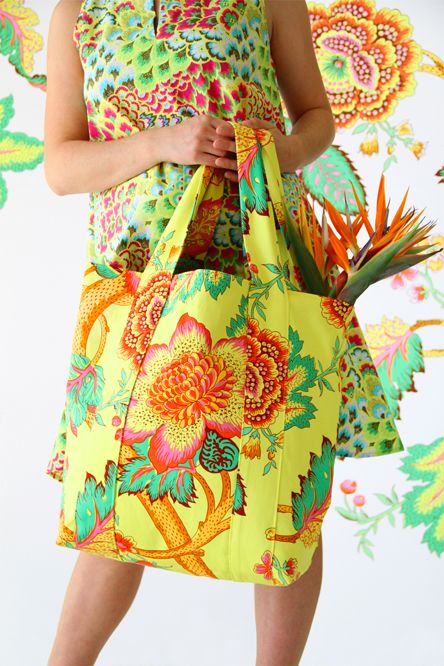 Amy Butler's Spice Market Tote