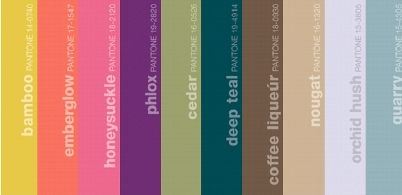 Every year, color marketers confer and evaluate trends to decipher the direction colors will take in the spring and fall seasons for everything from fashion to home accessories to paint colors. Gauging color trends is a fascinating process that draws on the insights of professionals and thought-leaders from many different industries and takes into consideration the influences of global events and societal moods. The process seems a little mysterious, but the resulting color forecasts are never dull.
As much as these forecasts predict the trends, there's no doubt that they also drive them. There's quite a bit invested in marketing a season's hot color palette.
It's sometimes difficult not to get drawn into the marketing and recognize a flash-in-the-pan color for what it is. Often I find myself considering the selected hues in a new light and sometimes incorporating them into my own sewing plans. Some colors I never would have considered previously seem to have new potential when they're displayed with complementary hues, especially when they seem to show up in every store, catalog, design blog, and magazine. The more I see of a particular color, especially one I've shied away from in the past, the more comfortable I become with it. The marketing can wear down one's resistance by repetition or saturation.
Take, for example, Pantone's fashion color forecast for Fall 2011 women's colors—a palette of brights contrasted against neutrals and softer tones. I'm not generally a fan of yellows and pinks, however bright and cheery they are, but Fall 2011's Bamboo is intriguing. Honeysuckle still has to convince me, though.
As sewers, do you find yourselves drawn to the chosen color of the year and the season's "official" color palette? Do you sew garments every season that incorporate the color trends? Or do you prefer to go your own way entirely and make projects only in those colors that please and flatter you? Any regrets?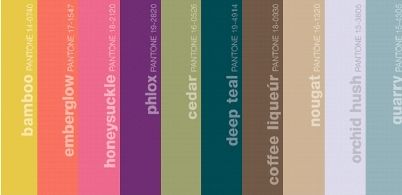 Pantone's Fall 2011 color palette incorporates brights like Bamboo and Honeysuckle (the Color of the Year).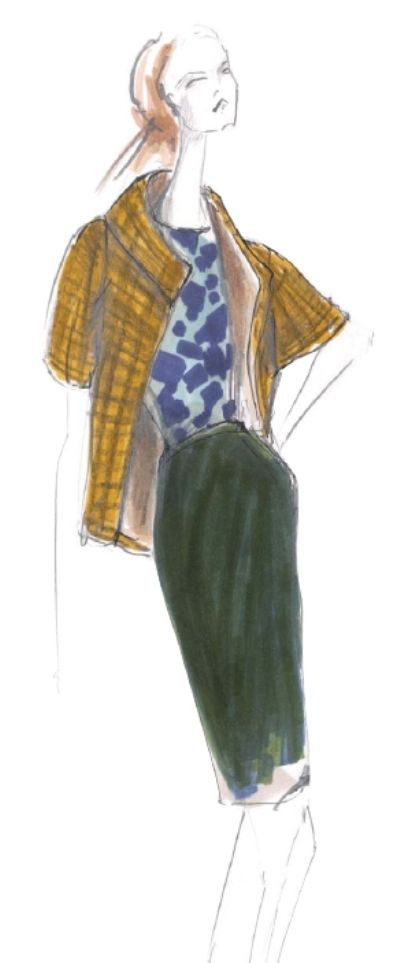 Designer Lela Rose's inspiration sketch for the Pantone Fall 2011 forecast, Bamboo.