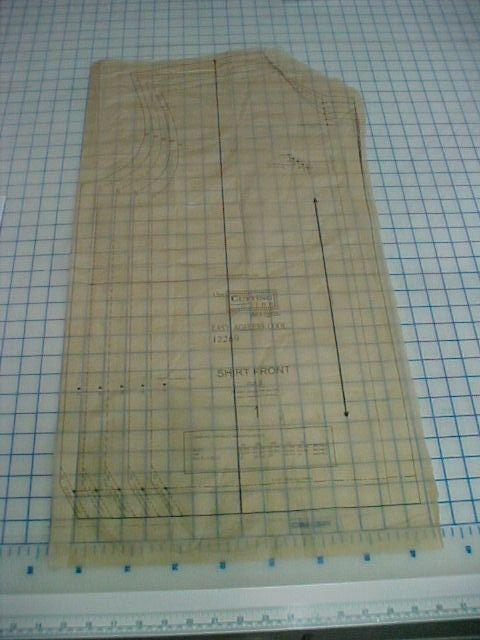 There are a variety of ways to add width to the front of a pattern. I like to increase the circumference gradually from the shoulder to the hem. One good place to start making this adjustment is the area about halfway along the shoulder seam, where it doesn't interfere with the neckline and all the additional pattern pieces that would incur or the armscye, where it would have to contend with the sleeve being inserted. This method adds nothing along the shoulder seam, a small amount through the upper chest area, a bit more over the bust and the greatest amount at the hip area. By placing the alteration hinge at the shoulder seam, you can adjust just the front, nothing else would have to be adjusted to the back along the shoulder seam or anywhere on the back pattern piece for that matter.
This adjustment might be especially useful for women who have succeeded in fitting the bust, but whose jackets still won't hang perfectly vertical at the center front edges. These edges may still open diagonally over a tummy area. 
1. If needed, redraw the grainline so it is near the center front and won't be affected by the adjustment.  Be sure it remains parallel to center front.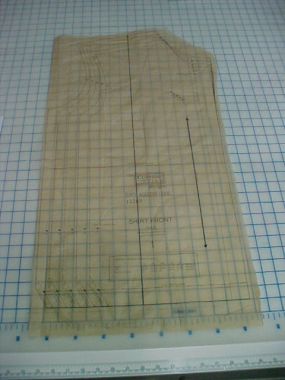 Draw a vertical line from the hem to the middle of the shoulder edge, parallel with the center front. Cut the pattern on the vertical line, leaving a small hinge at the shoulder stitching line. Slide tracing paper underneath. Tape along the cut edge closest to center front.
2. Spread the hem of the pattern to achieve the adjustment needed. The cut pattern will open all the way to the shoulder, adding more width at the hem/tummy area, less at the bust, just a bit over the upper chest and…
Start your 14-day FREE trial to access this story.
Start your FREE trial today and get instant access to this article plus access to all Threads Insider content.
Start Your Free Trial
Already an Insider? Log in