Elna Sewing Machine Recalled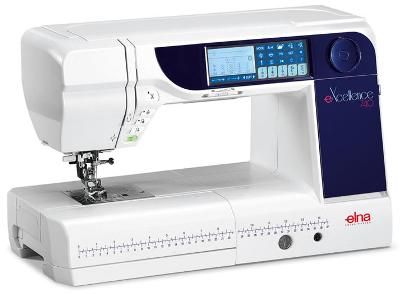 On June 1, Janome America and the U.S. Consumer Products Safety Commission (CPSC) issued a voluntary recall of Janome's Elna eXcellence 740 sewing machine (pictured) due to a fire hazard the machine poses. According to the recall, the wires inside the machine can short circuit and may potentially cause a fire. The company estimates about 600 machines, manufactured in Japan and Taiwan, are affected.
One incident of a sewing machine catching fire has been reported, but no injuries or other property damage have been reported.
The Elna eXcellence 740 sewing machine is white and navy and has a digital touch panel, and the brand and machine's name are printed on the front. The recall is for all Elna eXcellence 740 machines, sold at sewing machine stores nationwide from September 2010 through April 2011, at a cost of $3,000.
Owners should immediately stop use of their Elna eXcellence 740 machine, unplug it, and return it to the store where it was purchased for a free repair.
Please call Janome's recall hotline for additional information: (800) 631-0183. Or visit www.elnausa.com. The CPSC is also interested in receiving more incident reports on this recall; log one at the agency's website: SaferProducts.gov.