MUSEUM EXHIBIT: "Sporting Life" at FIT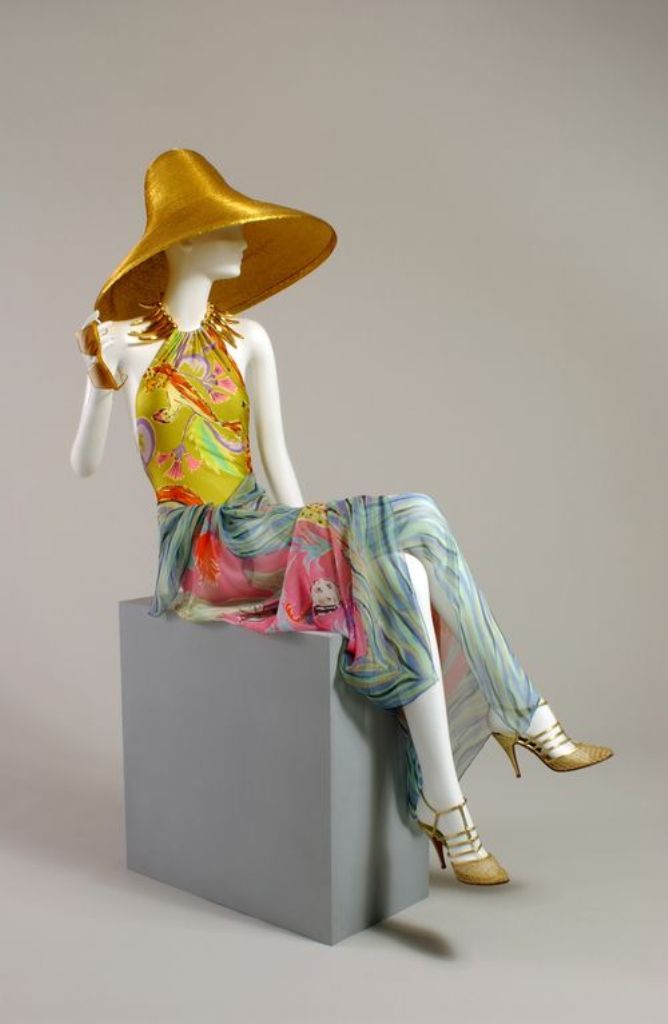 "SPORTING LIFE" EXPLORES SPORTSWEAR THROUGH THE AGES
Anyone who enjoys wearing casual clothes will enjoy the current exhibit at the Museum at FIT (Fashion Institute of Technology), "Sporting Life." It explores the relationship between active sportswear and fashion from the mid-19th century through the present.
THE INFLUENCE OF SPORTING GARMENTS ON FASHION
Oftentimes garments for sporting activities have influenced fashion—and vice versa. In fact, much of today's active sportswear is just as fashionable as it is functional. The exhibit features more than 100 garments, accessories, and textiles representing 16 sports, and reviews the history of active wear over the past 150 years, examining the changes in silhouette, construction, and technology that have improved the performance and aesthetic of active sportswear. The exhibit also juxtaposes active sportswear garments with ready-to-wear styles that they have inspired.
THE EXHIBIT INCLUDES JUST ABOUT EVERY SPORT
The exhibit covers the clothing worn in all types of sports, from swimming to hunting, from bicycling to tennis, from skiing to baseball, and just about every other sport that's been popular over the years.
THE FABRICS CHOICES ARE EXAMINED AND COMPARED
Some synthetic materials most often utilized in active sportswear are being used increasingly in fashion garments—neoprene, for instance, a fabric commonly used in clothing for sufing and aquatic sports. The exhibit features a neoprene wetsuit alongside a sporty 1994 Donna Karan dress, also made of neoprene. This is just one example of many that show the influence and of fabrics and fashion from one genre to the other.
FIT—A FASHION MUSEUM
The Museum at FIT is the only museum in New York City dedicated solely to the art of fashion. The museum's mission is to advance knowledge of fashion through exhibitions, publications, and public programs. Admission to the museum is open to the public at no charge.
HAVE YOU VISITED THIS EXHIBIT?
If you have the opportunity to visit this exhibit, please share your experience with the rest of us.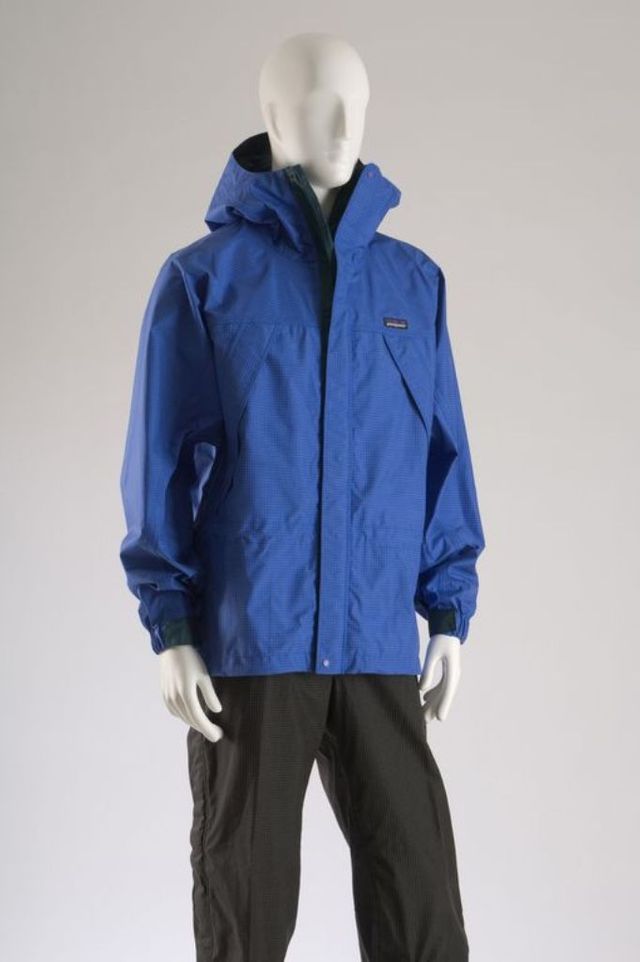 Patagonia, "Super Alpine" parka and ski pants, blue nylon, black ripstop nylon, 1995, USA, gift of Patagonia, Inc.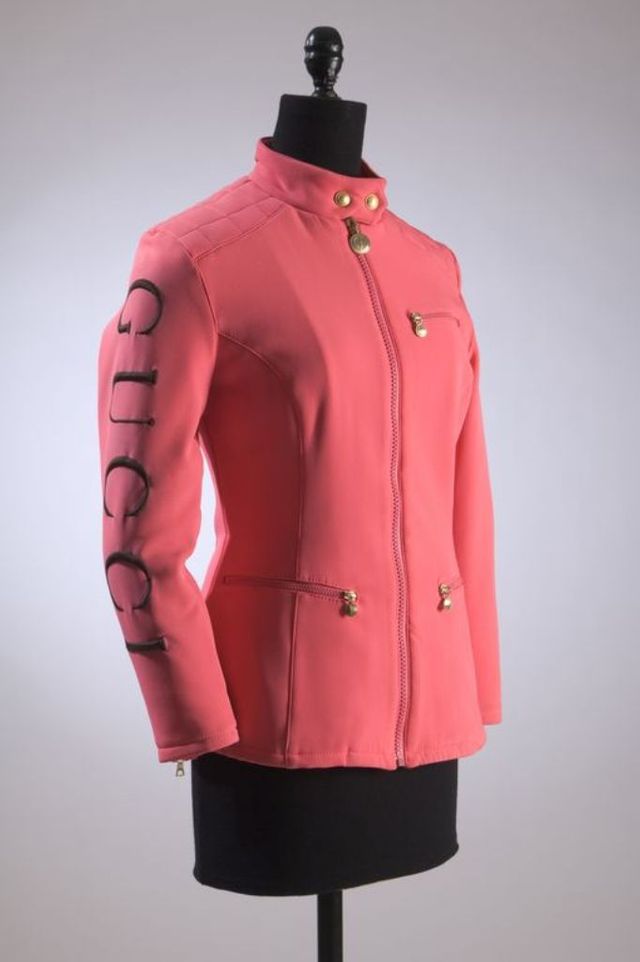 Gucci (Tom Ford), ski jacket, pink polyester/nylon/spandex, circa 1995, Italy, gift of Dorothy Schefer Faux.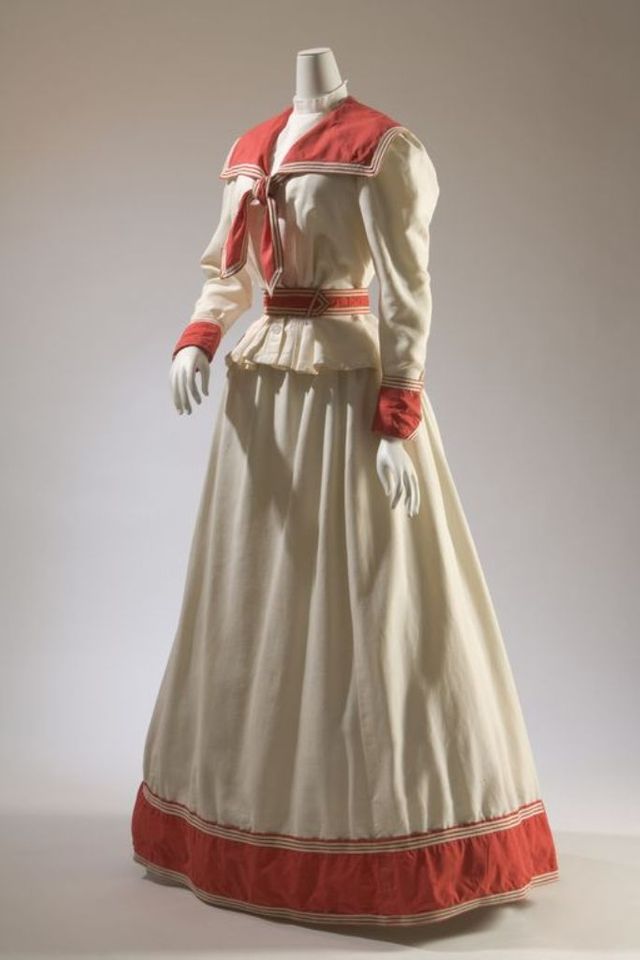 Haas Brothers, two-piece dress, red and white cotton, circa 1894, USA.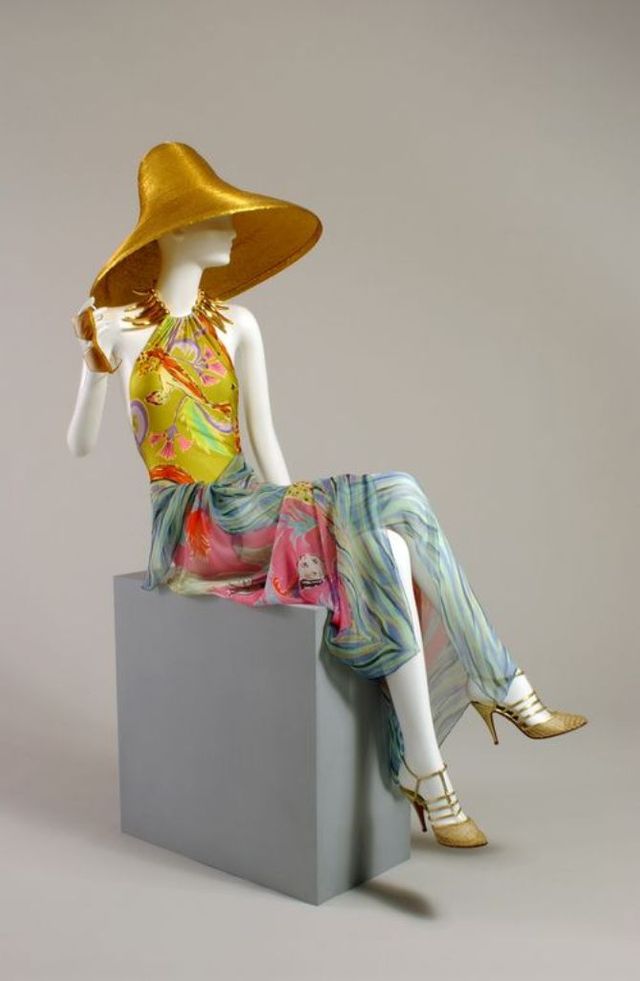 Christian Lacroix, beachwear ensemble, multicolor nylon/spandex, silk, metallic synthetic straw, plastic, metallic leather, 1990, France.
Norma Kamali, tunic and knickers, gray cotton knit, 1981, USA, gift of Oscar de la Renta.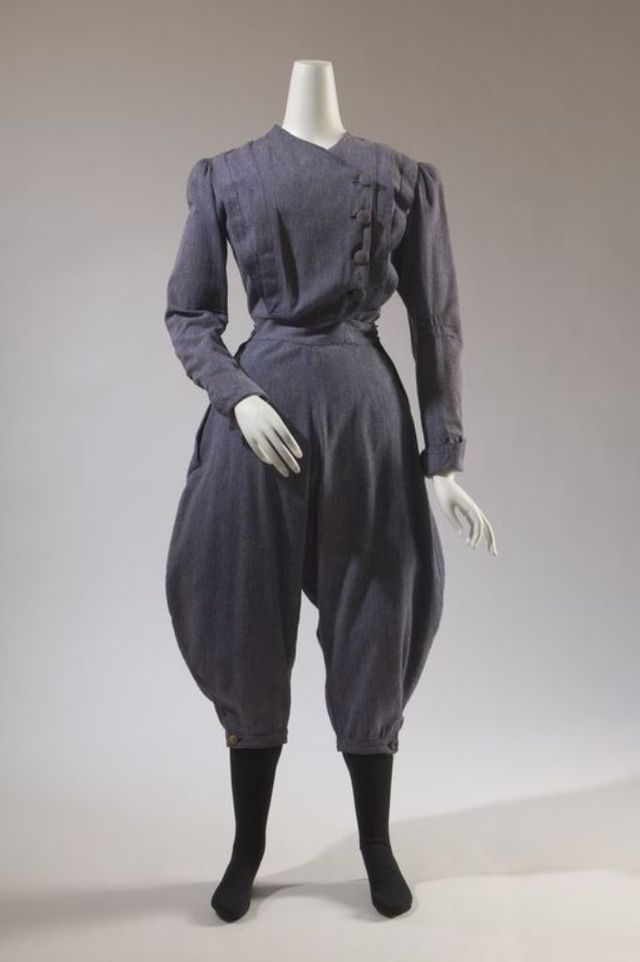 Gym suit, blue cotton twill, 1896, USA.