SewStylish Summer 2011 is here!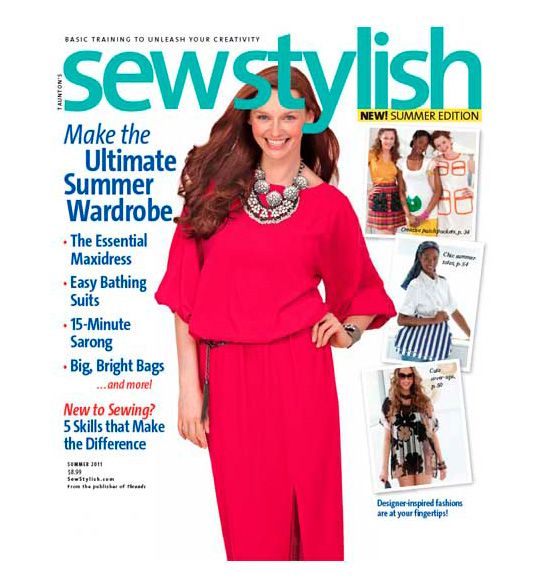 Pick up this great new issue of SewStylish on newsstands today. You can also order a copy from our store to be delivered to your home, office, or to send to a friend.
This issue is packed with tons of valuable how-to information and this season's hottest garments and accessories. Don't miss SewStylish's essential techniques and sewing tips.
Some great features include:
*A guide to fabric basics
*How to make your own stylish swimwear
*The top 5 sewing essentials
*Creative patch pockets
*The secrets to sewing smooth knit necklines
*2 spacious summer totes
*Machine embroidering on sheers
*A sophisticated take on tie-dye
*Sewing a 15-minute sarong
*What makes a garment couture
…and more!
Don't miss our online extras including a pdf download of Kenneth D. King's cutwork motif, a way to add beads to a neckline, instructions for a beach cover up, and a way to create your own bra for a custom bathing suit.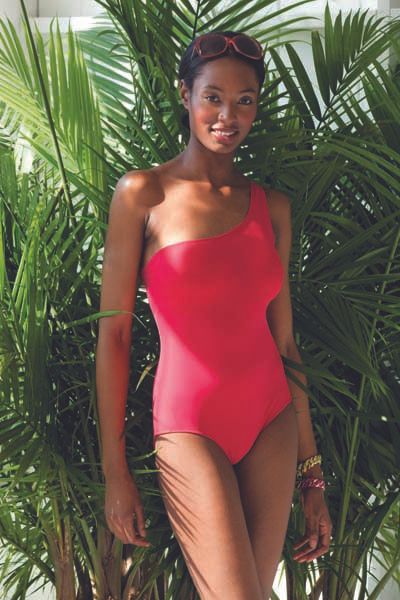 It's easier than you think to make stylish swimwear.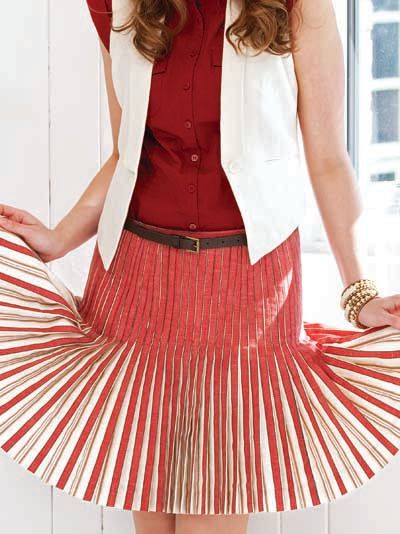 A fantastic skirt is just a few folds away.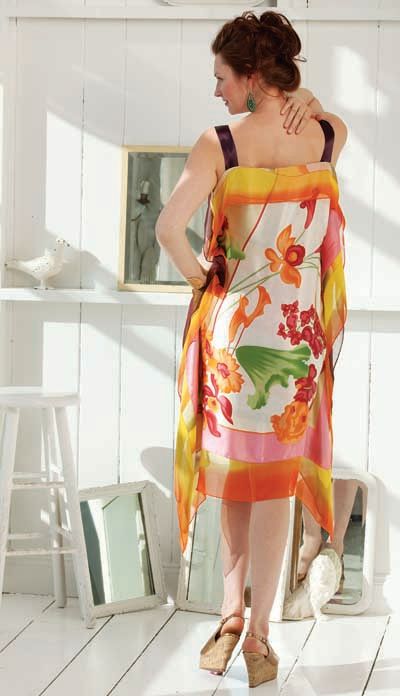 With some clever stitching, silk scarves and ribbon become a chic dress for summer.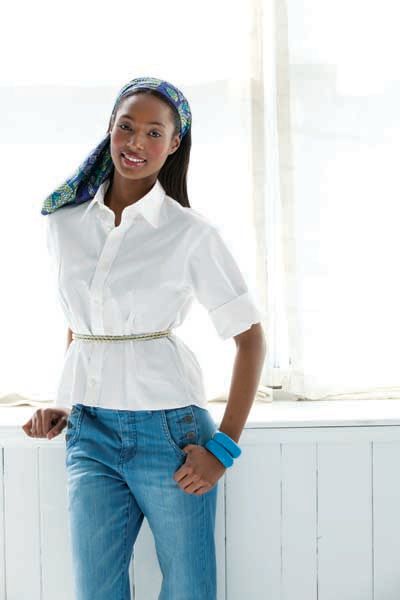 Cut and tuck a men's shirt for a modern shape.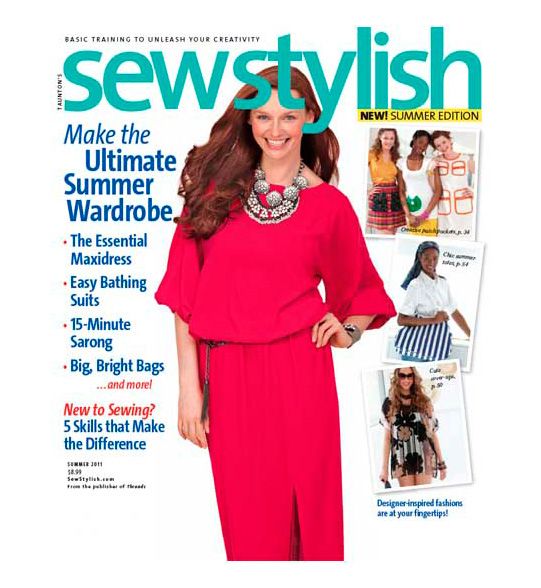 Check out SewStylish Summer 2011 on newsstands now. You can also purchase this issue from our online store.