Magazine Giveaway: SewStylish Summer 2011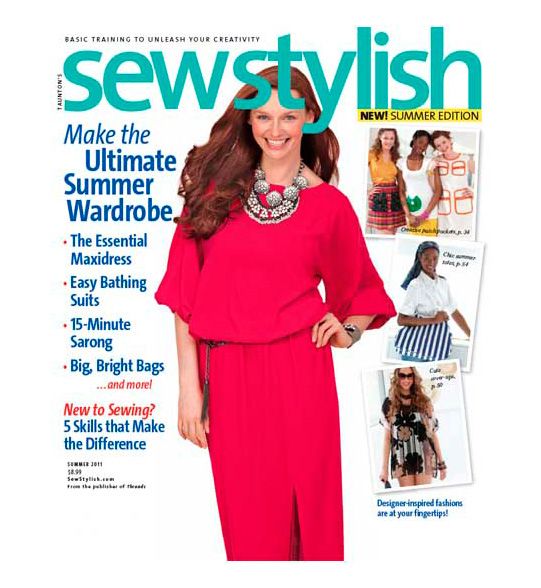 SEWSTYLISH WILL INSPIRE YOU
The latest issue of SewStylish is now available, and you won't want to miss it. It's filled with great inspiration and fabulous information to help your summer sewing "bloom" with great ideas. You'll find step-by-step instructions to guide you through important construction techniques; advice about how to give your sewn garments a personal touch; wonderful ideas for restyling clothes you already own but don't wear; and amazing ways to reproduce runway designer techniques. It's overflowing with exciting sewing suggestions and tips.
YOU COULD BE ONE OF TWO LUCKY WINNERS
If this magazine sounds exciting to you, you'll want to enter our MAGAZINE GIVEAWAY. Just leave a comment on this post explaining what you plan to sew for summer. The deadline to comment is 11:59 pm, Tuesday, June 21. The winner will be randomly selected on Wednesday, June 22. If you're not lucky enough to be one of the two winners, you can purchase the issue at your local sewing store or newsstand, or buy it on our website.
GOOD LUCK!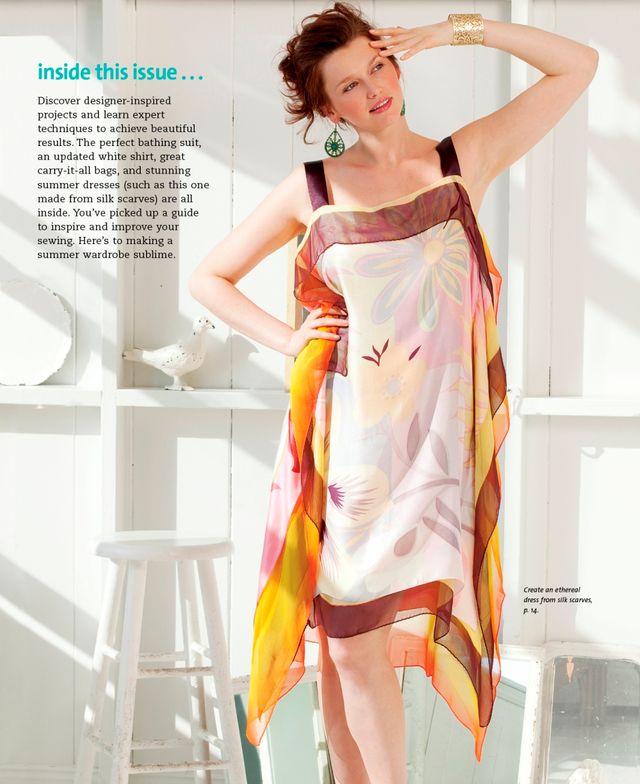 BACK COVER
You'll want to make this gorgeous scarf dress.