"Show Your Support" and Embellish a Bra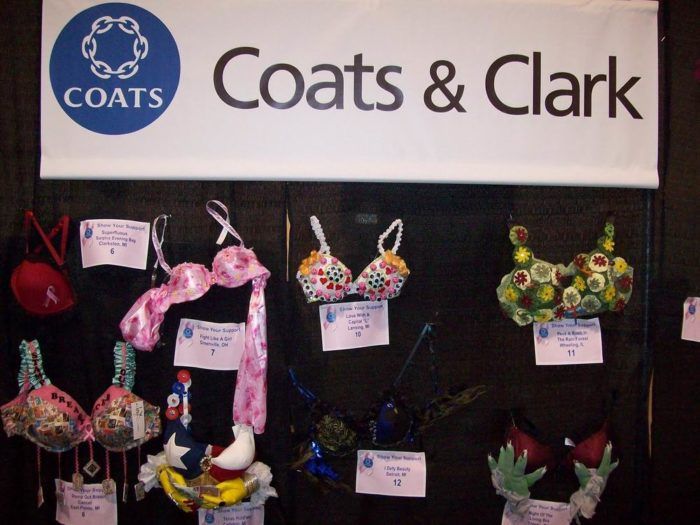 The 2011 American Sewing Expo is coming right up – September 23-25 at the Suburban Collection Showplace in Novi, Michigan.
I attended the expo last year, had a fantastic time, and got to blog about it (see the posts "Novi Report Part 1: Snapshots from the American Sewing Expo" and "Novi Report Part 2: Fashion Challenge at the American Sewing Expo."
This post isn't just a reminder to check out the ASE website (this year's registration brochure is soon to come) and see what founder and organizer Janet Pray has planned for this year – it's a call to action.
A staple exhibit at ASE is the annual entries in the "Show Your Support Bra Challenge." Sponsored by Coats & Clark and BurdaStyle, the contest showcases some amazing lingerie decorated by the skills of sewers across the country.
The entries are altered and embellished versions of commercial bras – and you wouldn't believe the lengths some entrants go to. As the entry form says, "Decorate it how you see best: fun, serious, themed, abstract – just about anything will do."
The deadline for 2011 Show Your Support Bra Challenge entries is August 22. The $5 entry fee is a donation to the Barbara Ann Karmanos Cancer Institute. All of the bras are on display at ASE, and online voting determines the winners.
You can find the Show Your Support Bra Challenge full rules and the entry form online at the ASE site. Good luck, and good for you if you enter!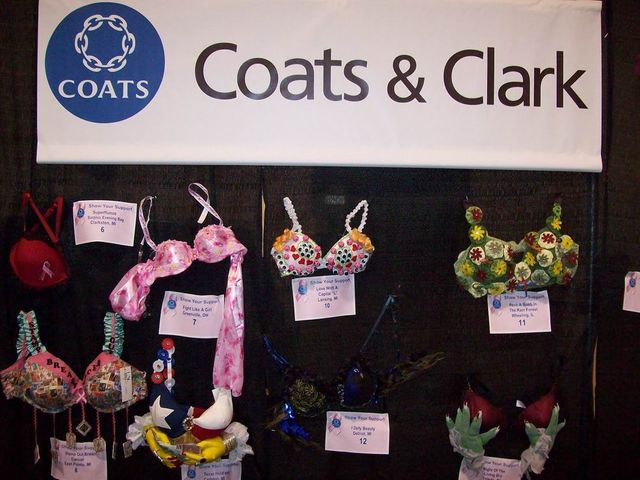 You can read more about the 2010 Show Your Support Bra Challenge at the Coats & Clark blog.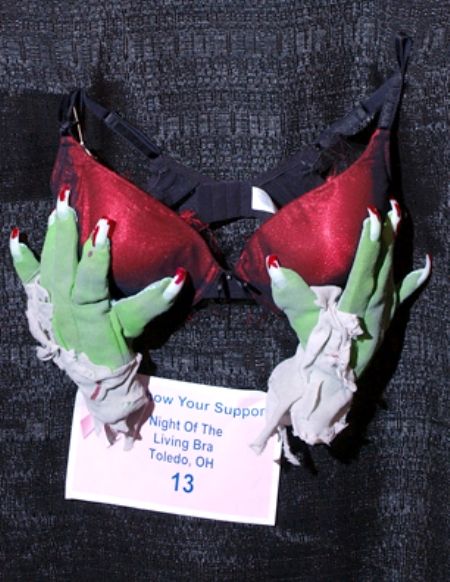 The viewer's choice by ASE attendees in 2010, this is "Night of the Living Bra" by Pat Miller of Toledo, Ohio.