Celebrate our country's "birth" with red, white, and blue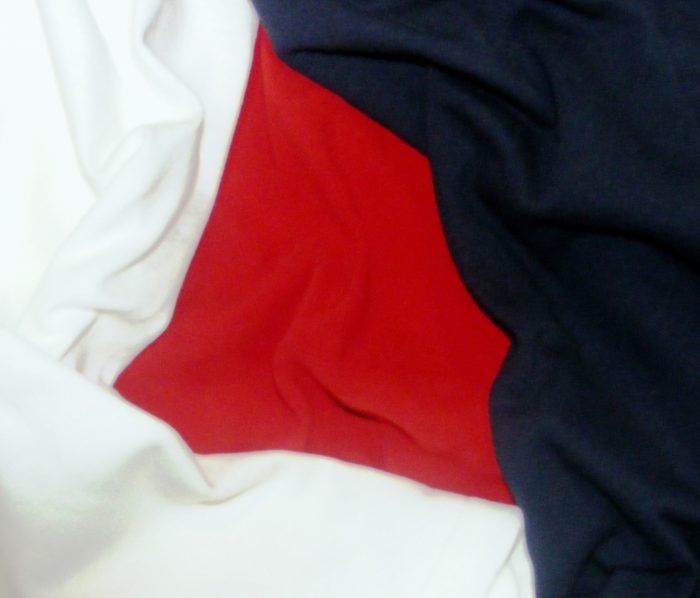 JULY FOURTH IS OUR NATION'S BIRTHDAY
Here in the United States, July 4 is the day we celebrate our "birth" as a nation. It's the date that the official document was signed by our founding fathers declaring our independence as a nation. Ever since that date in 1776, Americans have commemorated the day with a variety of picnics, parades, fireworks, and other events. It's a federal holiday, so most people don't work on July 4, and it's a fabulous day to enjoy with family and friends. Here in Connecticut, July 4 usually boasts good weather, too!
OUR PATRIOTIC CELEBRATIONS CALL FOR RED, WHITE, AND BLUE
When my children were growing up, they often marched in our hometown's Fourth of July parade with their school band, the Little League baseball team, Girl Scouts, Cub Scouts, or some other organization. Since the colors in the United States flag are red, white, and blue, many times marching meant making some sort of red, white, and blue adornment for their uniforms or a special shirt to wear to the picnic that would follow. I still have a shirt my son made for one such occasion when he was in Middle School (7th or 8th grade). Sewing class was a requirement for all boys and girls at that time. I keep it with some of my children's childhood mementos and bring it out once in a while to remind him that he once knew how to sew!
IT'S FUN TO SEW FOR A CELEBRATION
I'm looking forward to a picnic with friends on July 4 this year, and I plan to make something patriotic to wear. I'll probably sew something using my stash to support my current reduction efforts! It's fun to look forward to summer sewing, and it's wonderful to have a reason to make something new!
WHAT ARE YOUR PLANS FOR YOUR COUNTRY'S CELEBRATION?
Almost every country around the globe has a special day to celebrate independence or another national milestone. If you live in the United States, do you have plans for a special garment for July 4 or for another summer occasion? If you live in another country, do you plan to sew for your country's special day? What will you sew?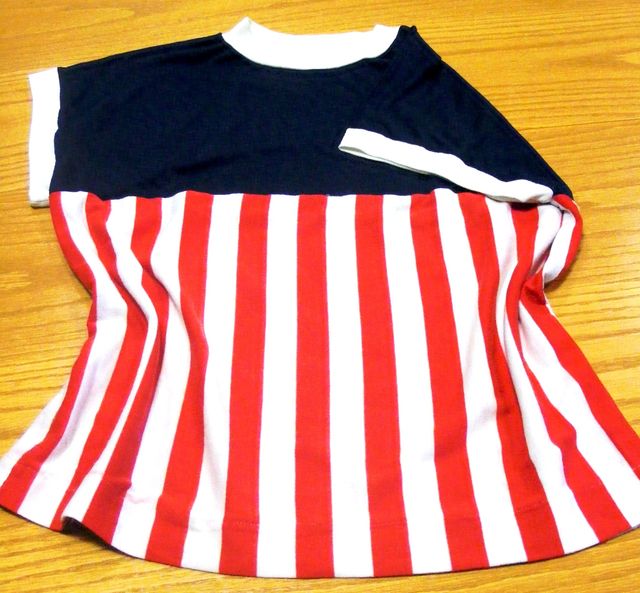 My son made this shirt about 25 years ago in his mandatory Middle School sewing class.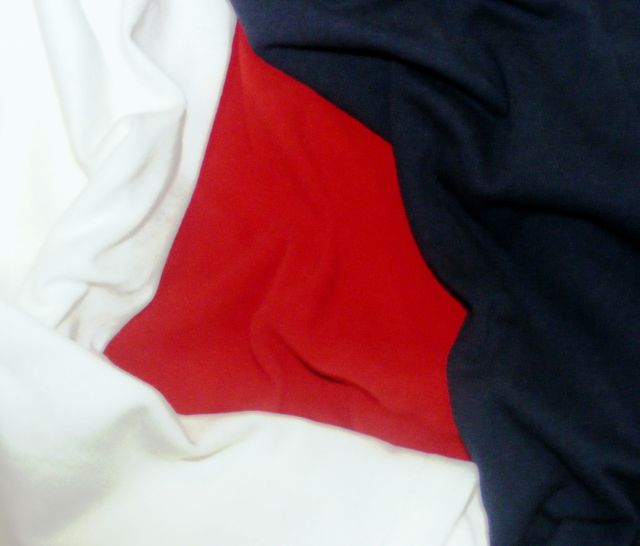 What patriotic garment will you make this summer?