Custom Pants Pattern Workshops at Your Request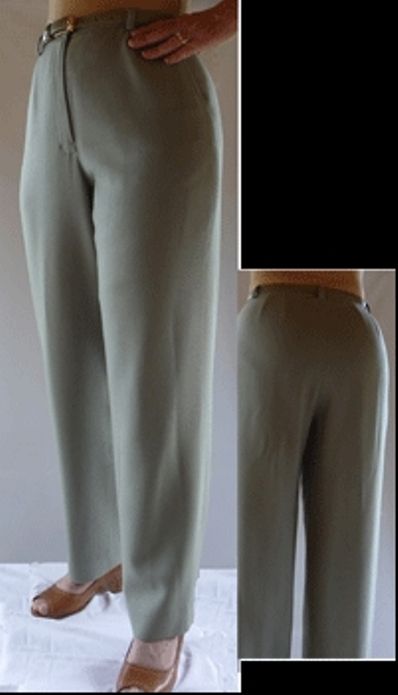 We all know pants can be a challenge to fit properly, particularly if you're a solitary sewer or have no idea how to start altering a pants pattern. Finding the perfect pants pattern can be just as difficult. Many of us may avoid making pants altogether for these very reasons (I know I do.)
Tailoring expert and sometime Threads contributor Joyce Murphy recently combined her years of custom pants pattern-drafting experience with her years of teaching pants design into one intensive workshop. Murphy travels the country holding these Custom Pants Pattern & Design workshops on request for small, focused groups of three.
This places her exactly where there's demand for her assistance, provides participants more individualized attention, and eliminates their lodging costs by locating the workshops within commuting distance. During the sessions, Murphy will draft a custom pants block in a classic style for each participant, teach them how to design an entire pants wardrobe, and guide them through constructing a pair of khakis that match their personalized pants block. The workshop fee of $650 includes the custom pants block, information on pants design and construction, and the materials to complete the pants project.
Murphy is taking requests for three-person workshops for her Fall 2011/Winter 2012 schedule until August 1. Visit her website for more information.
Do you have trouble adapting commercial pants patterns to your needs? Has anyone found this kind of fitting and pattern workshop helpful?