Your Favorite Jacket Can Become a Vest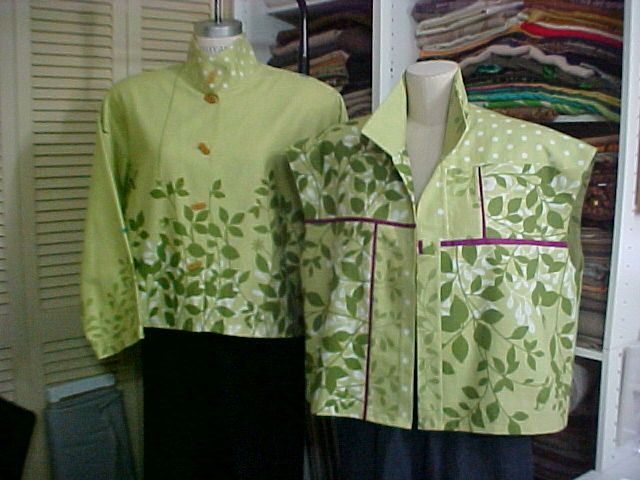 At a recent sewing retreat my assistant, Sandy Miller had on a great vest. As we were walking to class I asked her, "Whose vest pattern is that?"
"Yours! It's 'Anything But Ordinary' without the sleeves." 
The jacket on the left is a great Japanese cotton border print (sorry, the fabric is no longer available). The fabric has multi colored leaves along one selvage and polka dots at the other selvage. I had to purchase extra fabric to place the print exactly where I wanted it, but it left quite a bit of irregular shapes stacked up in my someday-I'll-do-something-with-this stash.'  The only way I could make the 'Anything But Ordinary' vest was to piece all the small shapes together. I rotary cut them at right angles and just kept sewing until I had sections large enough for the left and right front, the back, collar and the yet to be drawn facings.
The facings ended up to be the only section of the garment that did not have to be pieced together! 
1. On the tissue pattern, draw the 5/8 inch wide seam allowance on the front and back.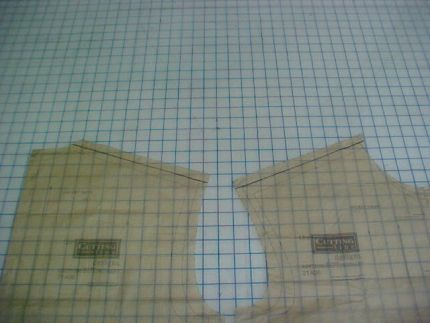 2. Overlap the seam allowances so the seamlines are on top of each other. The overlapped tissue will appear to be 1 1/4 inches wide. (5/8″+5/8″=1 1/4″) To reduce bulk, draw the armhole facing without a shoulder seam.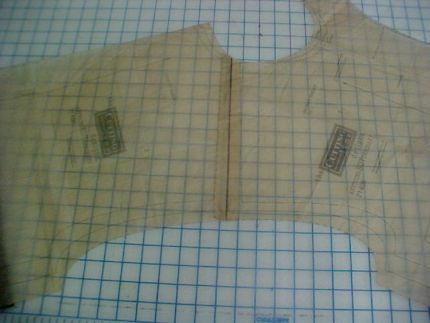 3. The tissue paper needs to be large enough to draw the front and back armseye shape plus the shape of the front and back side seam cutting lines.  The curved shape of the armhole is traced along the front and back. A clip mark is drawn to indicate the shoulder seam.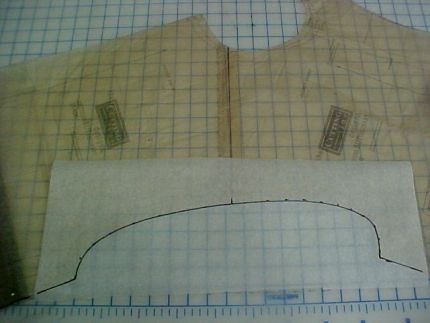 4. Using a see-through ruler, draw dots 2 1/2 inches away from the armseye curve. Starting at the side seam and continuing the 2 1/2 inch width to…
Start your 14-day FREE trial to access this story.
Start your FREE trial today and get instant access to this article plus access to all Threads Insider content.
Start Your Free Trial
Already an Insider? Log in