Finally! Project Runway is Ready to Roll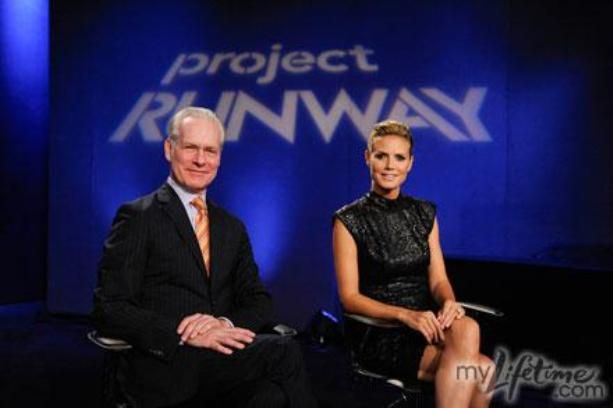 After making us wait for a long, long time, the Lifetime channel is working hard to drum up interest in the ninth season of "Project Runway." The recent air-date announcement was promoted with a nude ad featuring Heidi Klum. They didn't have to bother! Lots of fans have been keeping tabs all summer on news about the new season.
Season 9 will premiere on July 28, according to Lifetime, and it's going to be like no other season before.
The season will open with more contestants: 20! It could be that there were so many great competitors that the producers felt they needed to widen the field … or … they just wanted to have the drama and impact of a quadruple elimination right off the bat.
Each of the 20 designers has to make it clear he or she deserves a spot on the show to the judges – the returning panel of Heidi, Michael Kors, and Nina Garcia. (Tim Gunn is back too, in his role as mentor.)
Four designers will be "Auf'd" during the first episode. The challenge that faces the remaining 16 is supposed to be "one of the toughest first challenges in the series' history," according to Lifetime, and it begins at dawn the next day.
The celebrity guest judges for this season include Malin Akerman, Zoe Saldana, Kim Kardashian, and Christina Ricci, the Chicago Tribune reported.
And one thing that hasn't changed (and must never!) is that the season's going to finish with the nervewracking runway shows during New York Fashion Week. Even after all they've been through on the show, I feel anxious for the designers who make it that far.
Be sure to check back here on the Threads blog after the season begins. As for past seasons of "Project Runway," we'll have episode recaps every week there's a new episode.
Are you planning to watch the new season of "Project Runway"? How much to you think the show needs to keep evolving to stay popular? Or do you think the changes are gimmicks that don't really change your interest level? Do you, like me, watch for the work and the results – there's enough drama from the time constraints and the competition that the guest stars and gimmicks are superfluous. Tell us what you think!