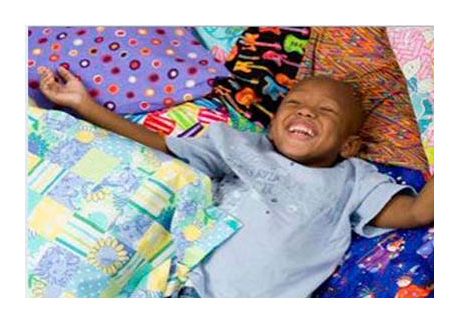 Sew a pillowcase and give a little joy to children with cancer.
In 2002 Cindy Kerr's son was diagnosed with cancer. During his stays in the hospital, Cindy sewed brightly colored pillowcases to cheer-up his room. Soon, other deserving patients saw the joy-giving pillows and Cindy sewed for the entire unit. Since that time her mission has grown, gathered a few thousand volunteers, gained global recognition, and given happiness to countless children.
ConKerr Cancer has local groups and drop-off centers all around the country and even around the world. It's simple to get involved—follow the pillowcase sewing instructions on their website and find your local group's location to get started.