"Project Runway" Announces Season 9 Designers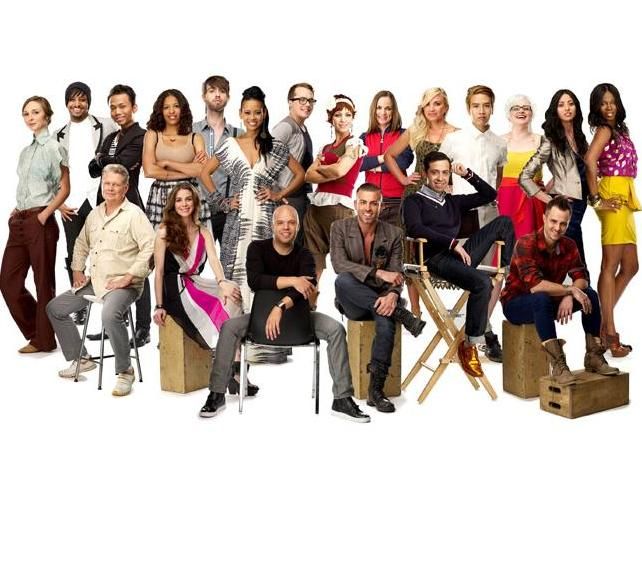 The 9th season of "Project Runway" premieres at 9 p.m. (8 p.m. Central) July 28. Lifetime has announced the roster of 20 designers who are going to compete, and made accessible a wealth of background content online so you can begin considering the real contenders before the show even airs. This may be the most exposure some of these designers get, since the plan is to eliminate four in the first episode!
You can watch each designer's casting session, closet tour, and home visit. In addition, his or her photos and brief biographies are posted on Lifetime's "Project Runway" page. Each designer has Facebook "Like" tallies beneath their photo. David Chum, for example, has nearly 700 "likes" while Olivier Green has 28. It's a popularity contest already and the show hasn't even aired!
The producers are also going to use Twitter to track a Fan Favorite starting with the premiere episode. The competitors also have Twitter hashtags beneath their portraits. Starting with the first episode, fans can select a favorite designer by tweeting using a particular designer's #hashtag on Twitter.
The fan-selected winner is awarded $10,000 during the final episode, a nice consolation – or a nice bonus, since the fan favorite could also be the winner. Fans can also visit the Fan Favorite page (coming soon!) to find out the leading designer at any given tune and view the stream of supportive tweets associated with each contestant.
Here are the designers (alphabetically by first name). Use the links to see more content about each.
Amanda Perna
Anthony Ryan Auld
Anya Ayoung-Chee
Becky Ross
Bert Keeter
Bryce Black
Cecilia Motwani
Danielle Everine
Cecilia Motwani
David Chum
Fallene Wells
Gunnar Deatherage
Joshua Christensen
Joshua McKinley
Julie Tierney
Kimberly Goldson
Laura Kathleen
Olivier Green
Rafael Cox
Serena da Conceicao
Viktor Luna
Anyone you know? These are new names to me, but of course that's the point! I'm glad Lifetime made so much content available online in advance. That means more time to spend on challenges during the show – and it's also an opportunity to get to know all of the designers, even those who won't be on the show for more than one episode. Are you going to review the designers before Season 9 begins? Who do you think is a standout from the start?