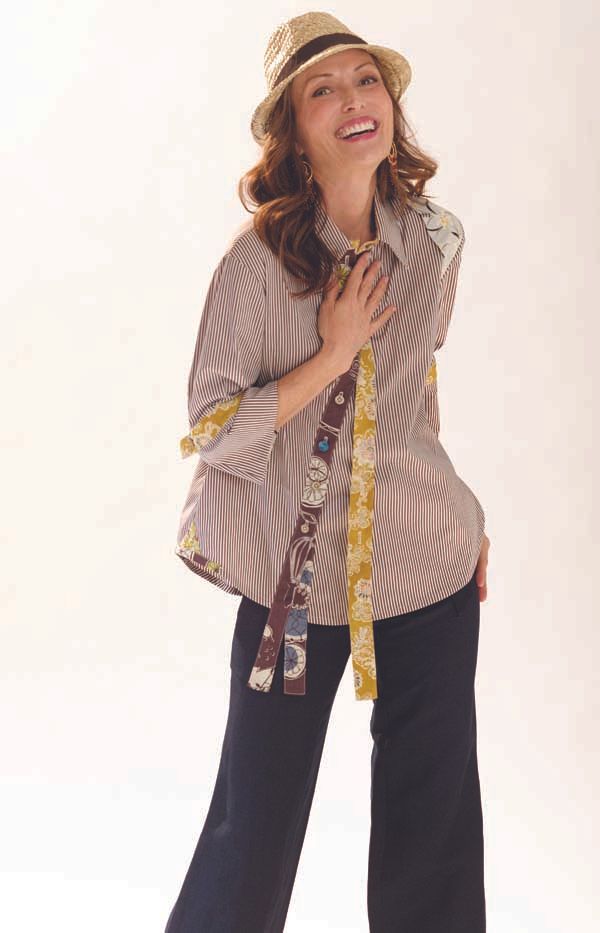 Subtle hem details can change the look of an ordinary shirt, and they're a cinch to add. You could even update an existing shirt with this technique of adding contrasting bias binding. Of course, you will want to wear these shirts untucked.
Contrasting bias binding is added after the shirt has been hemmed with a traditional, double-fold shirttail hem that finishes at 1/2 inch wide.
1. Measure the length along the upper curve of the hem you want to bind.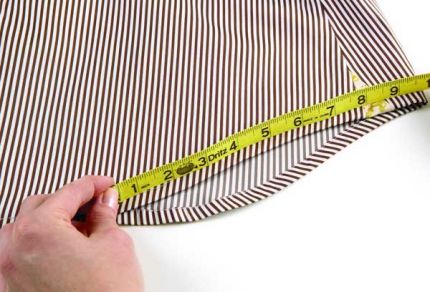 2. Cut a strip of fabric on the bias that is the desired length plus 1 inch, by 2 inches wide.
3. Fold the short ends 1/2 inch to the wrong side, and press. With wrong sides together, press the strip in half lengthwise; then open the strip and press the long edges to the wrong side, so they meet the center creaseline. Alternatively, use a bias tape-making tool to form a double-fold bias strip.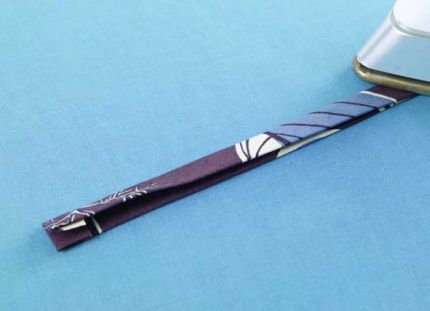 4. Enclose the hem edge within the folded bias strip. Place the strip about 1 1/2 inches from the side seam on the shirt front, and extend it around to the shirt back. Attach the binding by edgestitching through all layers of the shirt and the binding.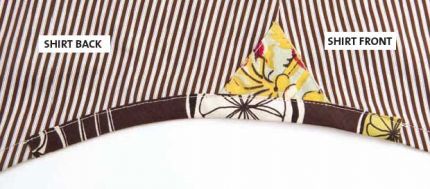 Excerpted from "Top-Drawer Shirts," Threads #156, Aug./Sept.2011.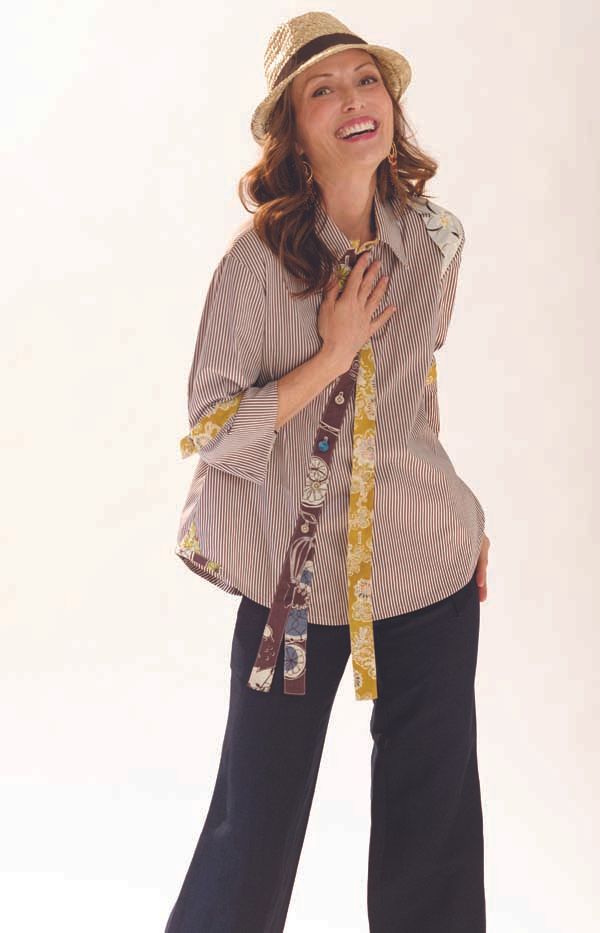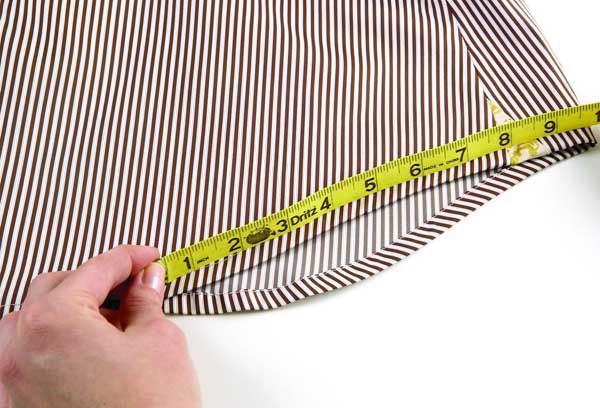 Measure the shirttail edge.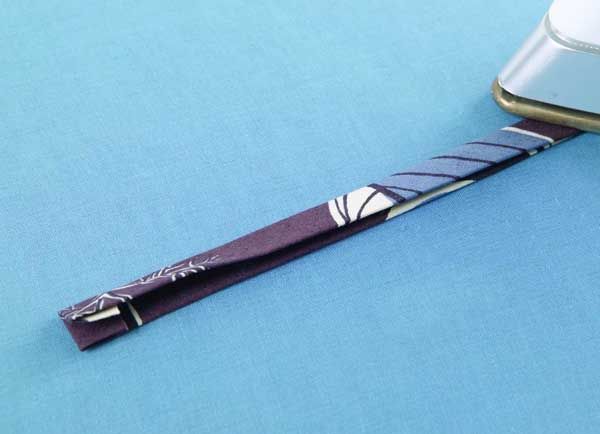 Fold the short ends 1⁄2 inch to the wrong side and press.