The American Sewing Expo Offers a Myriad of Learning Opportunities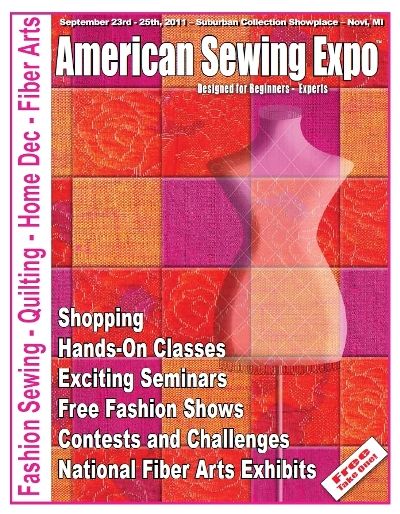 It's amazing what can be crammed into just five days. The American Sewing Expo is just a little over a month away in Novi, Michigan, but there's still time to register and reserve your place in many of the hundreds of workshops and seminars being offered. Nearly every area of interest in the fiber arts is represented in the educational lineup. Everyone from quilters, needle artists, fashion sewers, home decorating enthusiasts, wearable art lovers, embroiderers, and crafters will find a class, demonstration, or workshop to suit their fancy.
The lineup of instructors is as impressive as the variety of classes and includes Sandra Betzina, Sue Hausmann, Barb Callahan, Kathy Ruddy, Angela Wolf, and Suede, among others.
The expo officially begins on September 23, but there are also 26 special pre-show workshops scheduled for September 21 and 22. In addition to all the sewing education, there's a show floor where more than 125 vendors will be displaying their sewing-related products to satisfy a sewer's shopping urges. The schedule includes free fashion shows and demonstrations, sewing contests, the Passion for Fashion challenge, special exhibitions, and make-and-take projects.
The American Sewing Expo will be held at the Suburban Collection Showplace in Novi, Michigan. Some of the classes are already sold out, and pre-registration ends September 16, so if you're planning to attend, now's the time to register. Visit www.americansewingexpo.com/content/register-online for registration details.
Will you be there? What classes are you looking forward to?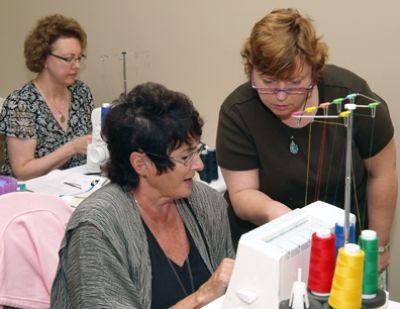 At the American Sewing Expo you'll find lots of hands-on training opportunities...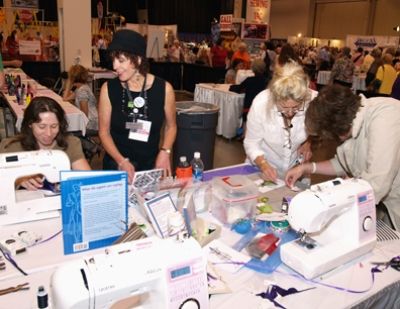 numerous make-and-take projects...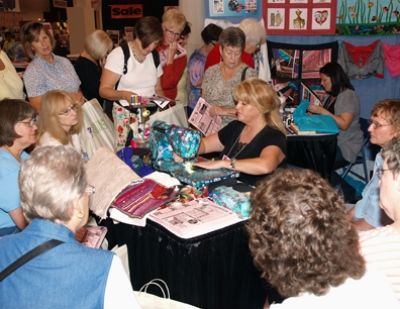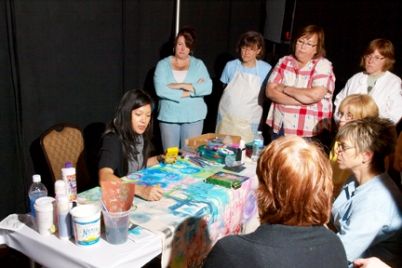 and a wide variety of classes.