Christine Haynes Announces New Pattern Line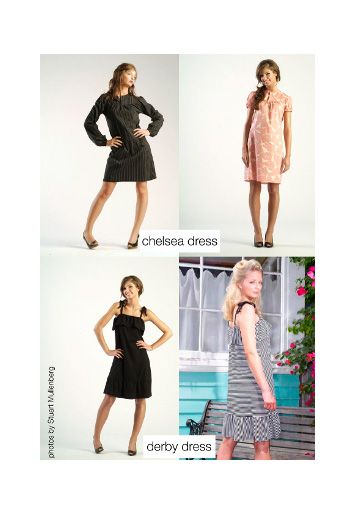 Christine Haynes, a favorite SewStylish author, is launching her first pattern line.
Christine has sewn basically her whole life—it's in her blood. Her first sewing teacher was her mother who learned from her mother. She carried on their tradition and has made sewing her life. She sews and sells her ready-to-wear items in fashionable boutiques all across the nation, teaches sewing classes in three LA venues, writes constantly, and is now venturing into her first pattern line.
Her goal is to start with two simple and sweet patterns named the Chelsea Dress and the Derby Dress. The Chelsea Dress has short sleeves and a shift style body gathered to a neckline yoke. The Derby Dress is a fun summer sleeveless dress. The top and hem have one wide ruffle each and the straps are tied into sweet bows—a perfect pattern for teaching someone to sew!
Direct from the author, here is how Christine describes her design esthetic. "My designs are feminine, but not too girly, clean and modern, but not boring, and vintage inspired, without looking costumey. I like my designs to be comfortable and most of them are great for both dressing up for a date and dressing down for the beach."
Christine's patterns aren't available yet—it's all still in the works. Find out how you can help start her pattern line.
For more information about Christine check out her website, ChristineHaynes.com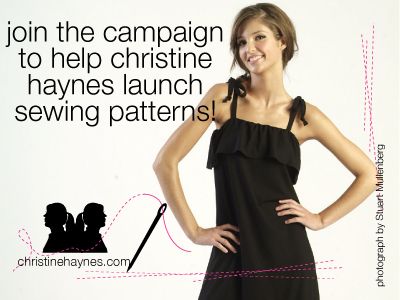 Check out how you can help!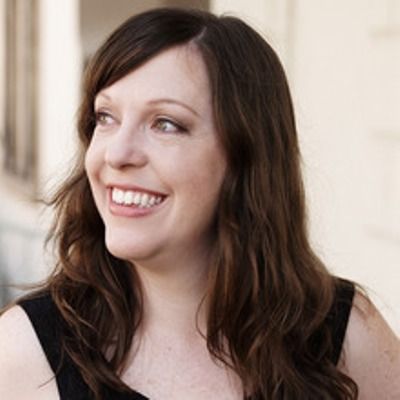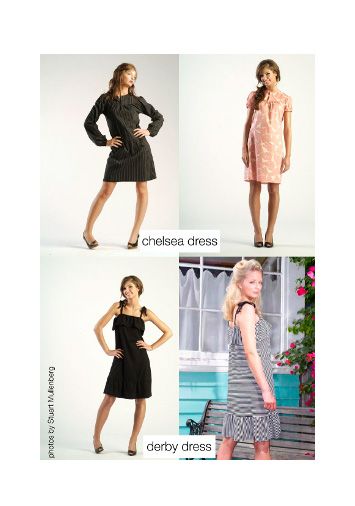 Christine's first two pattern designs the Chelsea Dress and the Derby Dress.