Project Runway 9: "Go Big or Go Home"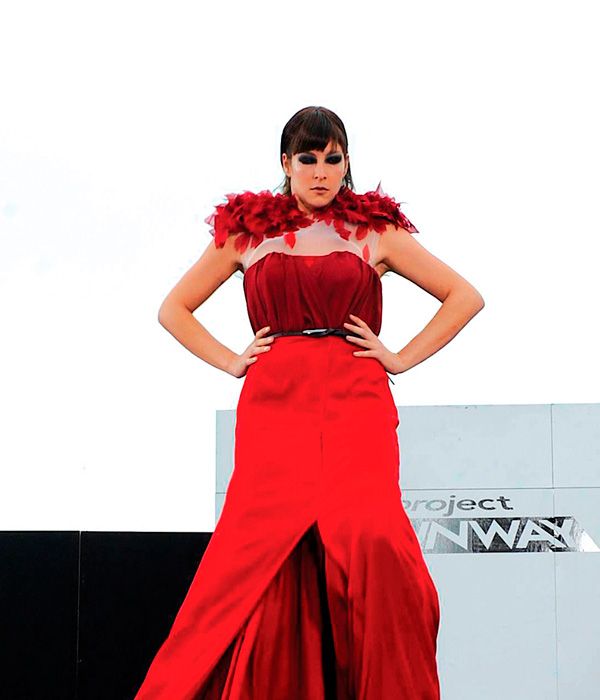 This week, the designers had one day to create a look for models walking the runway on stilts. For the first time Project Runway designers had an audience, including press, at an outdoor show. The teams in the bottom three all made the mistake of making their looks to costumey, while those at the top had a cleaner ready-to-wear look.
The Teams:
Bryce/Fallene (out)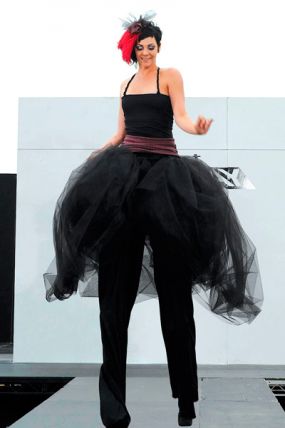 Bert/Viktor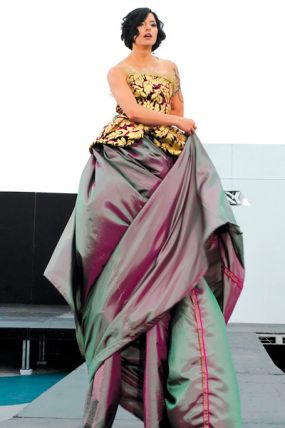 Anthony Ryan/Laura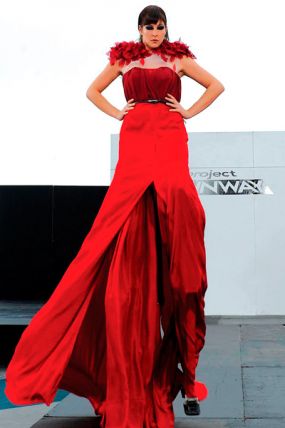 Anya/Olivier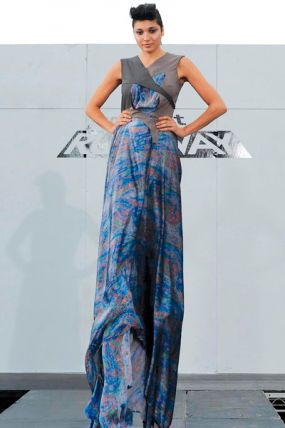 Becky/Kimberly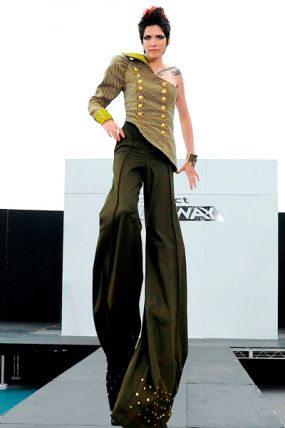 Cecilia/Danielle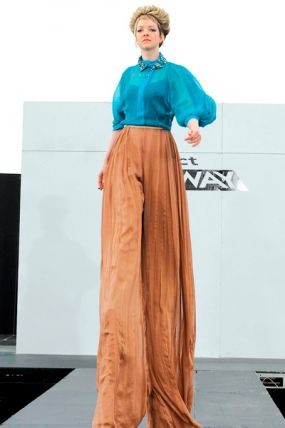 Joshua/Julie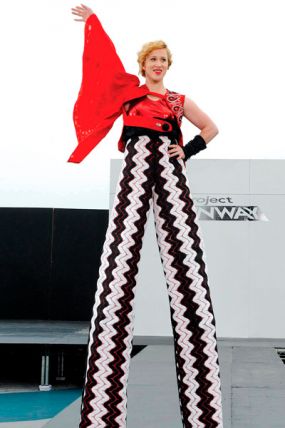 Top 3:
Anthony Ryan/Laura(winner)
Cecilia/Danielle
Becky/Kimberly
Bottom 3:
Bryce/Fallene(out)
Joshua/Julie
Bert/Viktor
What did you think of the designs this week? Were they too costumey for you? Did the drama between the partners overshadow the garments?
Season 9 Designers: (*eliminated)
Amanda Perna*
Anthony Ryan Auld
Anya Ayoung-Chee
Becky Ross
Bert Keeter
Bryce Black
Cecilia Motwani
Danielle Everine
David Chum*
Fallene Wells*
Gunnar Deatherage*
Joshua Christensen*
Joshua McKinley
Julie Tierney
Kimberly Goldson
Laura Kathleen
Olivier Green
Rafael Cox*
Serena da Conceicao*
Viktor Luna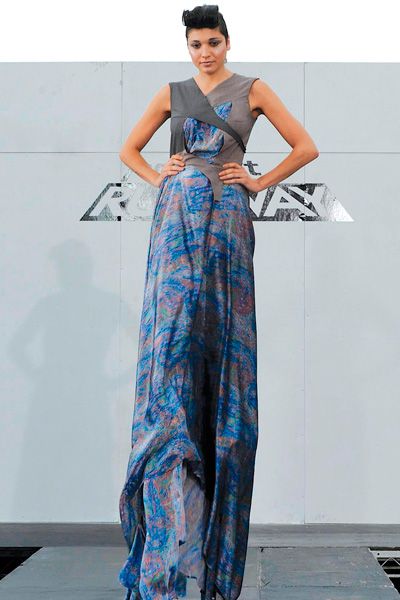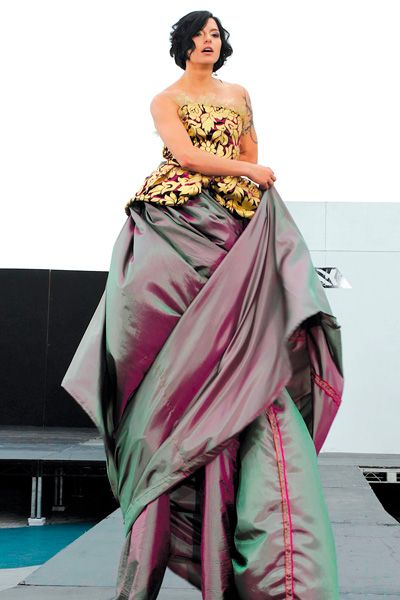 Viktor was almost "out" when he couldn't get along with partner Bert.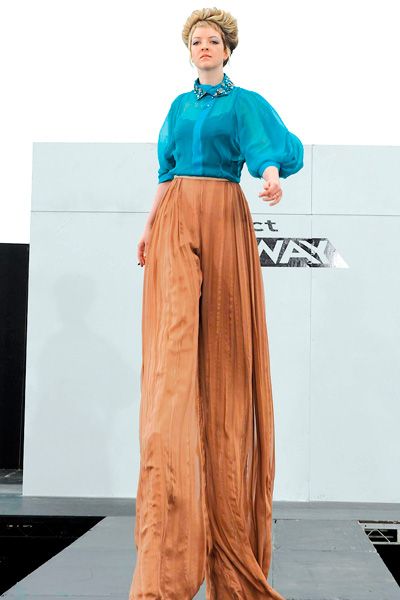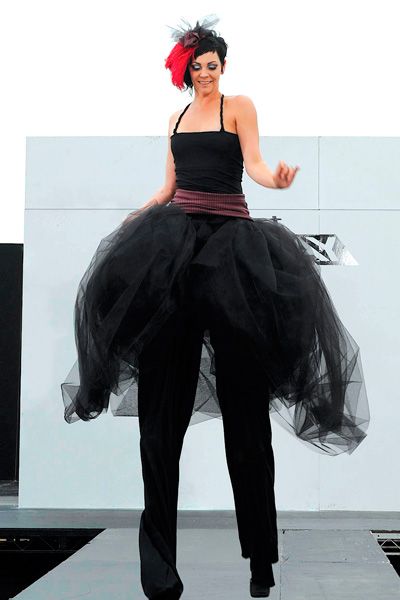 Fallene takes the fall with this boring ballerina.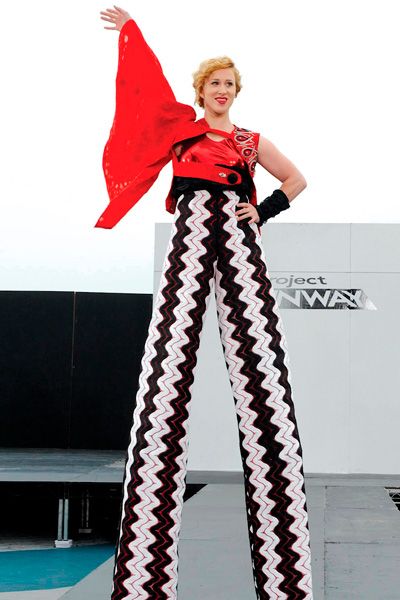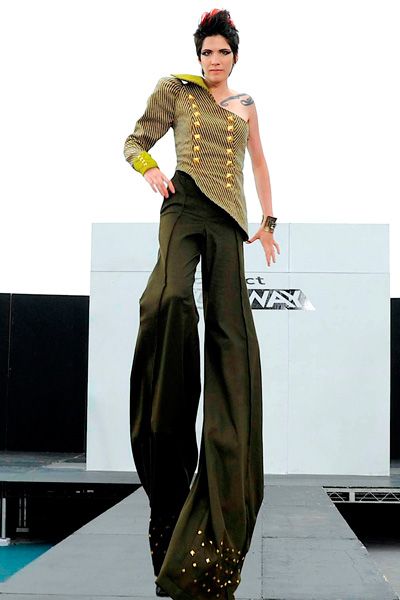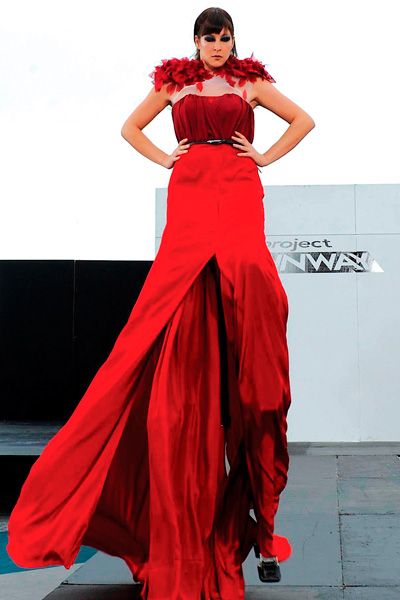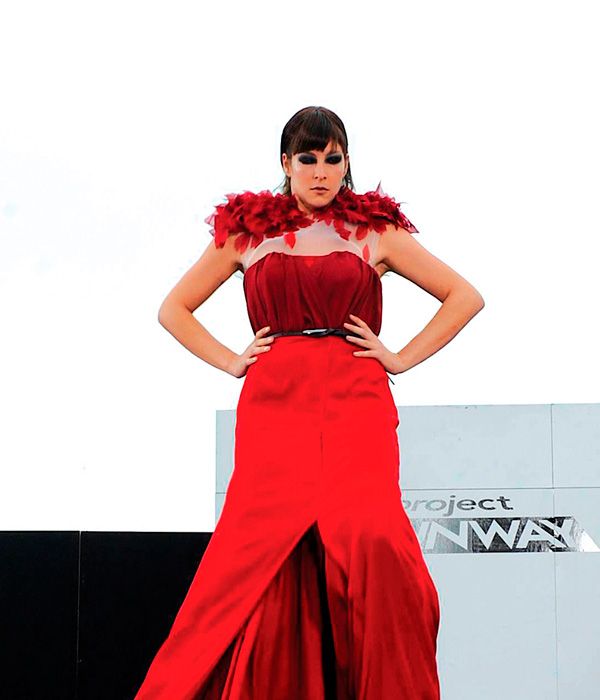 Laura takes the win, and gains immunity with this chic look.