Project Runway 9: "All About Nina"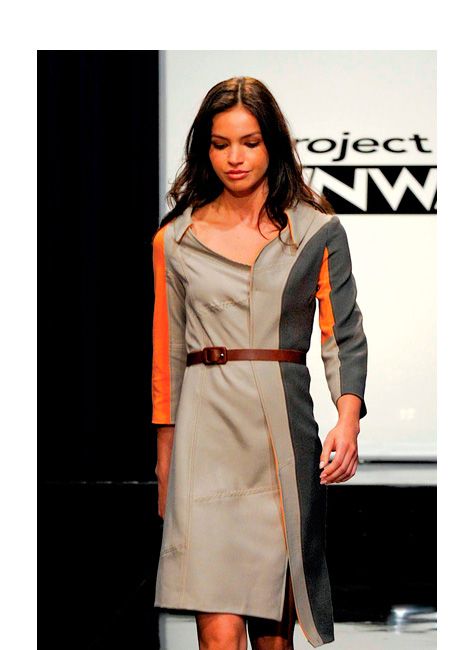 This week, the designers were challenged to create a look for judge Nina Garcia that was perfect for work, and could also work for an evening event. From the start, Nina had plenty to say about what she didn't want, leaving the designers scrambling to be creative, while not offending their client.
Kimberly was the winner, while Julie and her coatdress were out.

Anthony Ryan: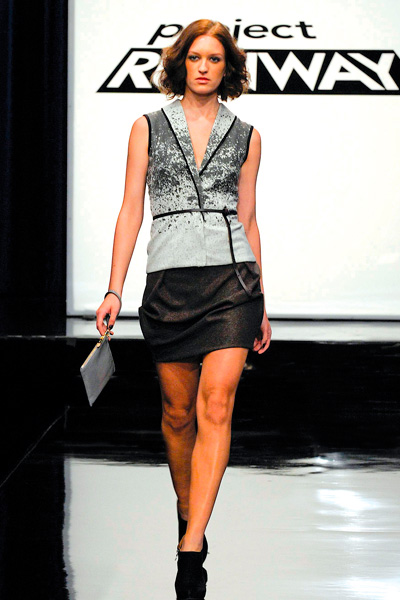 Anya: (top 3)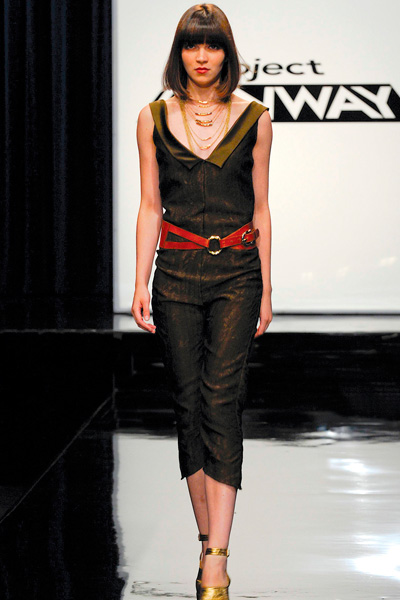 Becky: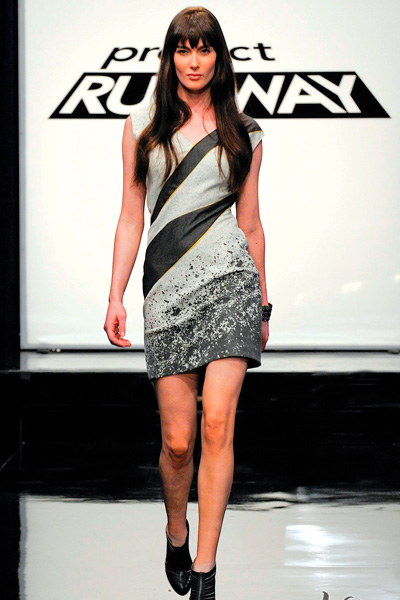 Bert: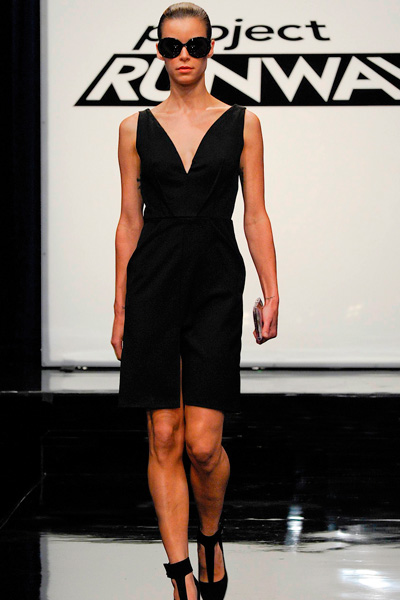 Bryce: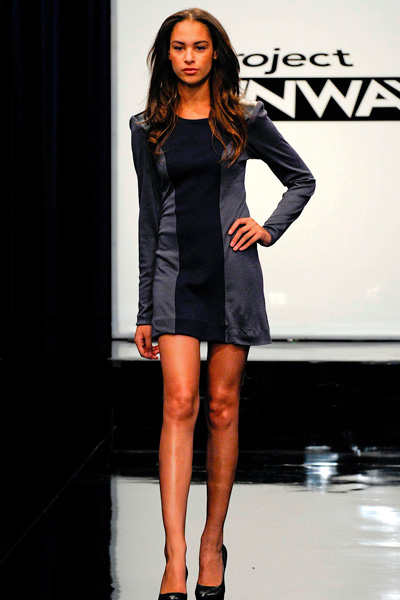 Cecilia: (bottom 3)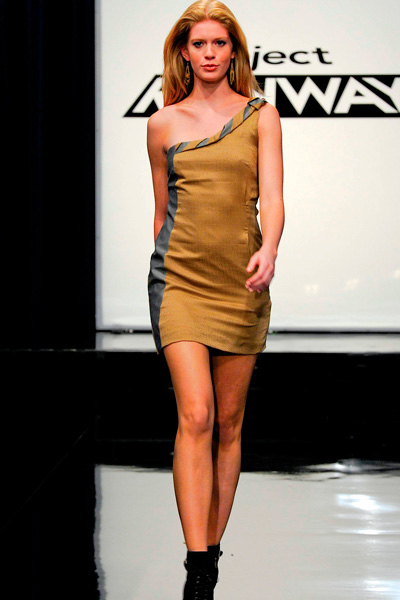 Danielle: (bottom 3)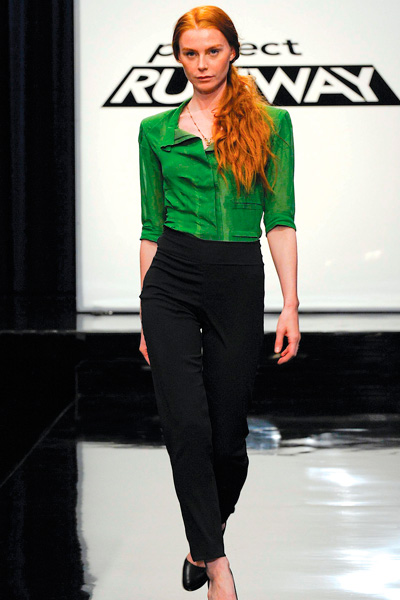 Josh M: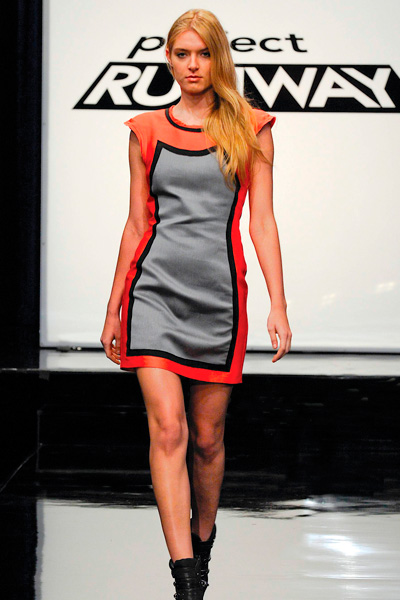 Julie: (out)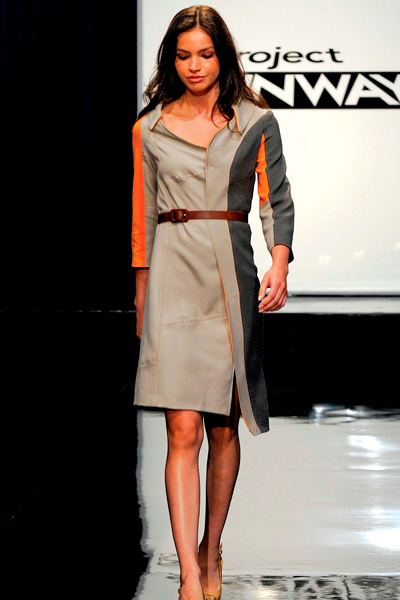 Kim: (winner)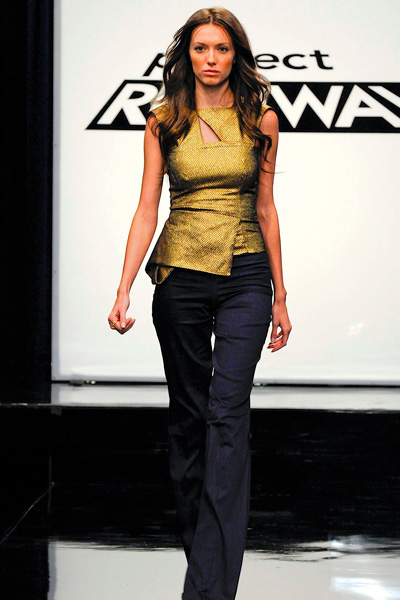 Laura: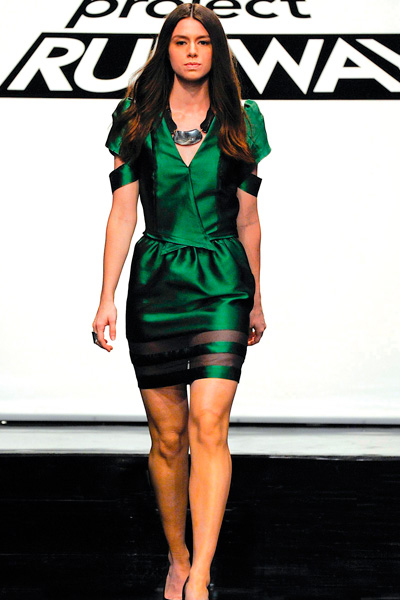 Olivier: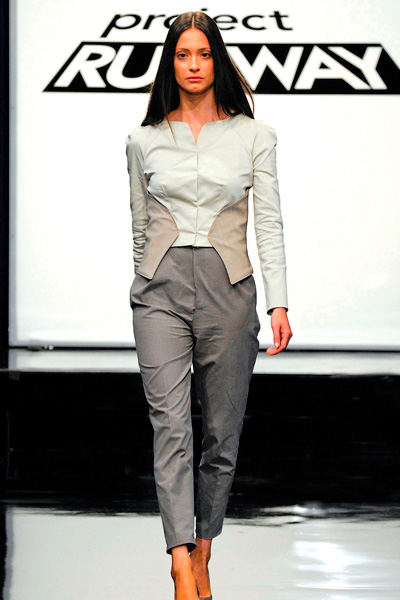 Viktor: (top 3)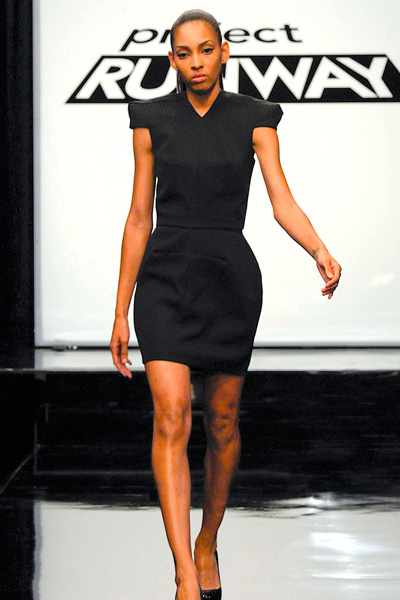 Season 9 Designers: (*eliminated)
Amanda Perna*
Anthony Ryan Auld
Anya Ayoung-Chee
Becky Ross
Bert Keeter
Bryce Black
Cecilia Motwani
Danielle Everine
David Chum*
Fallene Wells*
Gunnar Deatherage*
Joshua Christensen*
Joshua McKinley
Julie Tierney*
Kimberly Goldson
Laura Kathleen
Olivier Green
Rafael Cox*
Serena da Conceicao*
Viktor Luna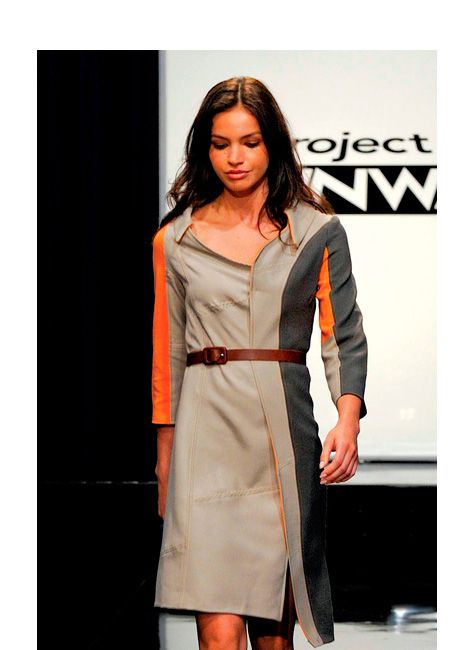 This coatdress from Julie didn't quite make the cut.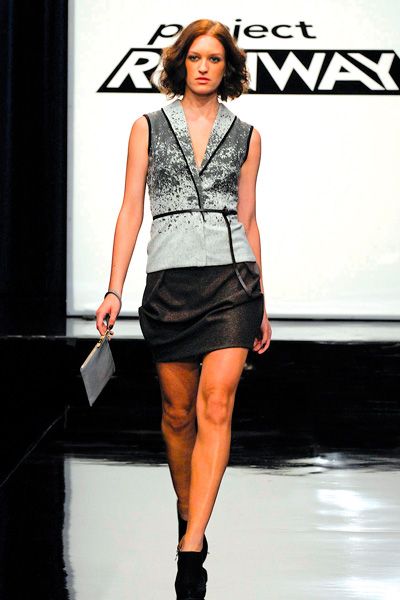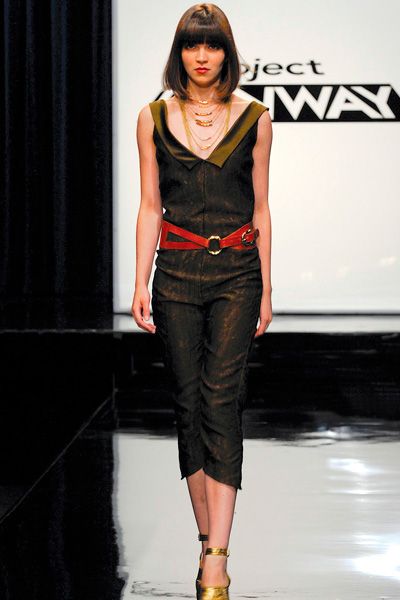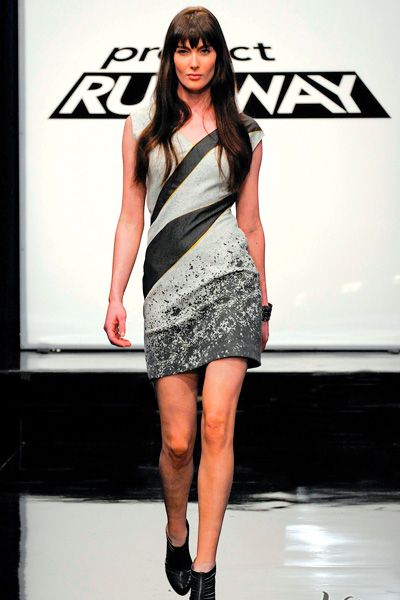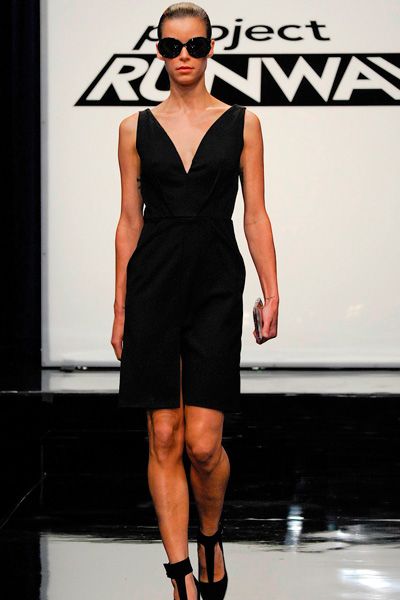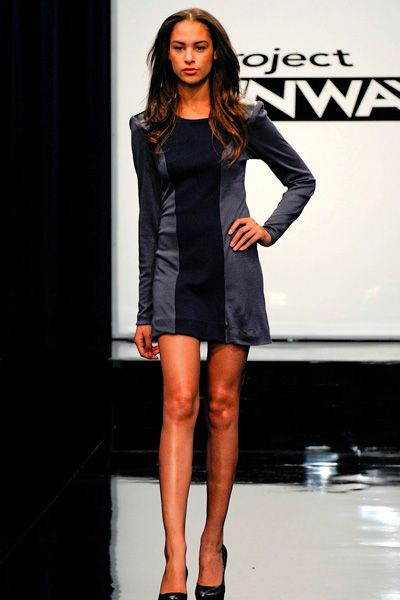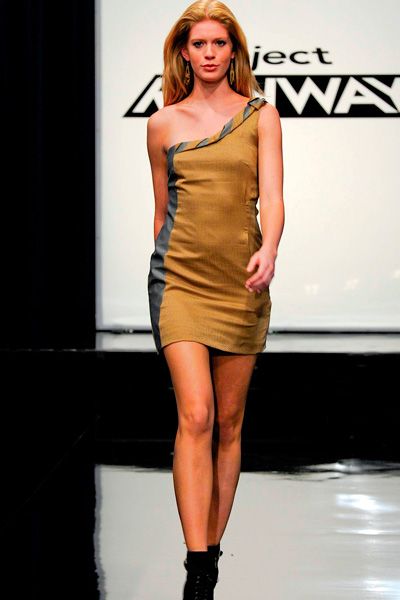 Should Cecilia have been sent home instead of Julie?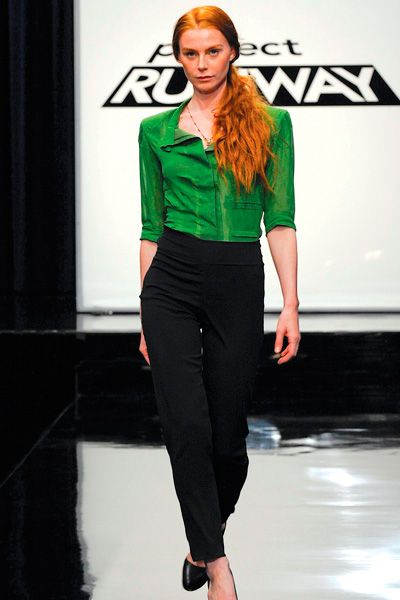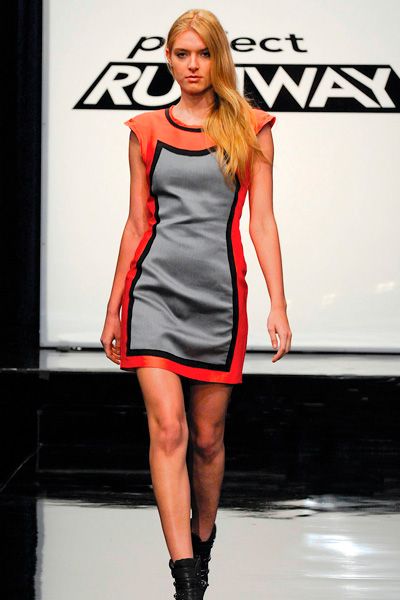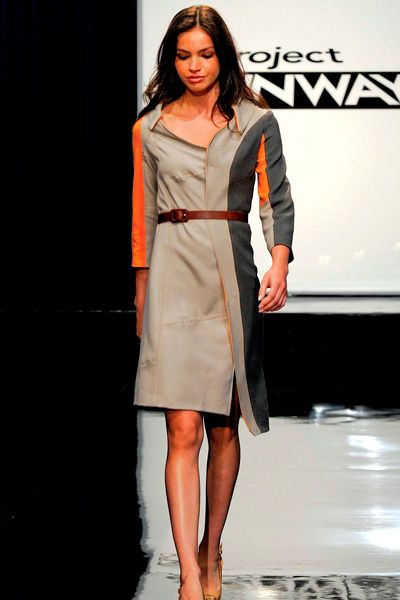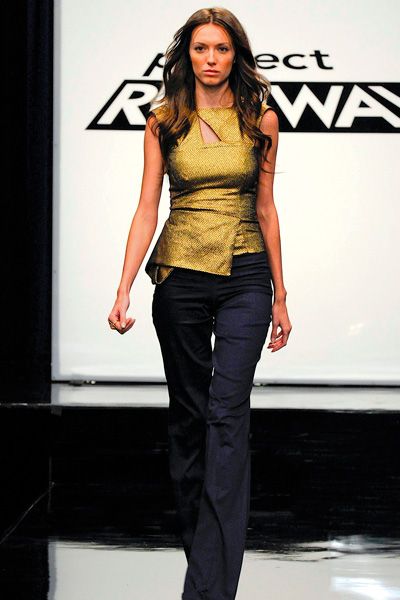 Kim's design is picked as the winning garment.