Specialty feet can do amazing things!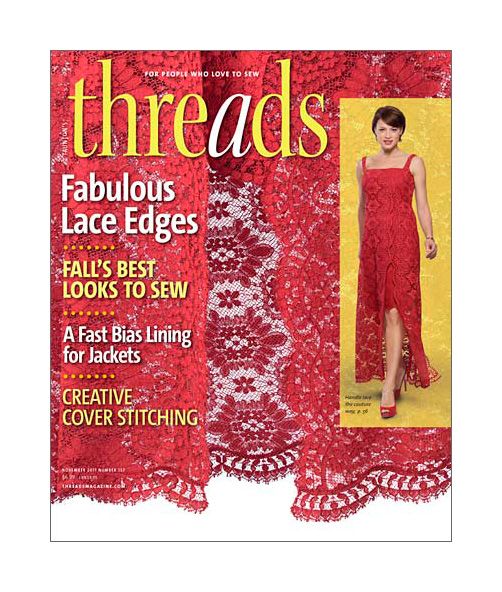 ADVANCED COPIES HAVE ARRIVED AT THREADS
The advanced copies of Threads issue #157 recently arrived in our office. A small quantity are airmailed to us directly from the printer; the remaining issues are delivered to us, to subscribers, and to fabric stores and other distributors by truck, so they take a little longer to arrive. Issue #157 (October/November 2011) will tentatively be available for sale on September 6, and subscribers should begin to receive it on August 25. Our office is always abuzz when a new issue arrives. There's something wonderful about seeing the articles and departments that we've been editing and fine-tuning all bound together in a compact package.
WE ASKED WHICH SPECIALTY FOOT OUR AUTHORS VALUE MOST
In each Threads issue, we feature four authors on our Contributors page and ask them a sewing-related question. Their answers often surprise me. In issue #157 we asked "What specialty sewing machine foot do you value the most and why?" The authors (Louise Cutting, Connie Crawford, Susan Pottage, and Cecelia Podolak) each had a different opinion about their favorite, and so do I! There are so many incredible specialty feet out there, it's no wonder they each chose something different.
MY FAVORITE IS THE EDGE STITCHER
I use my standard zig-zag foot and my zipper foot for 99% of my sewing, but the specialty foot I love the most is the edge stitcher. It's such an incredibly versatile foot that can be used in many different ways with all sorts of fabric combinations to combine them perfectly in a straight line every time. It's fabulous whenever you add trim to the edge of a garment or home decor item. Once you use it, you'll never add trim without it. This particular foot was in a box of old Singer feet that I acquired years ago. It sat there for years untouched until Charlene Phillips wrote "Vintage Presser Feet" in issue #149. The article spurred me on to give it a try. Now I'm hooked. I think of all the time I used to spend pinning and measuring before I discovered this foot, and I'm even more happy to have discovered it.
WHAT'S YOUR FAVORITE?
What specialty foot do you think is the most miraculous invention? Tell us why you think it's so special and how frequently you use it. How did you do the task it accomplishes before you had the foot? Don't forget to read what our authors had to say when you receive or buy issue #157!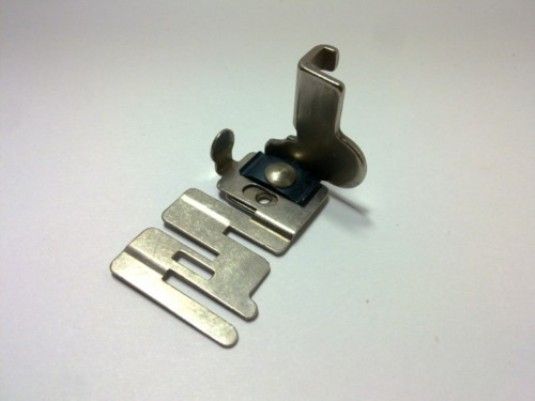 My favorite is the Singer Edge Stitcher sewing machine attachment.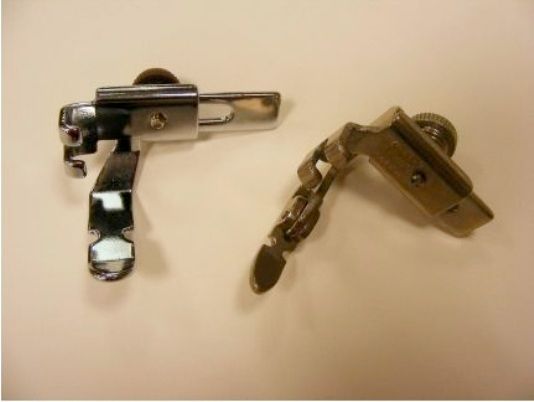 I use the movable zipper foot alot, but I don't consider it a specialty foot.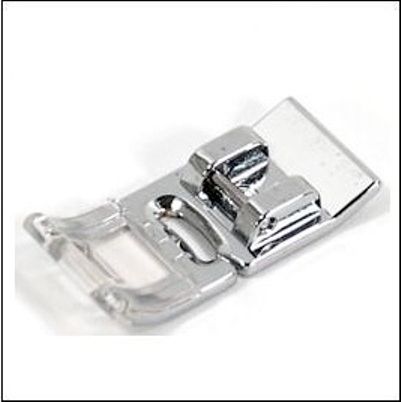 I consider the standard zig-zag foot my most basic (and most frequently used) foot.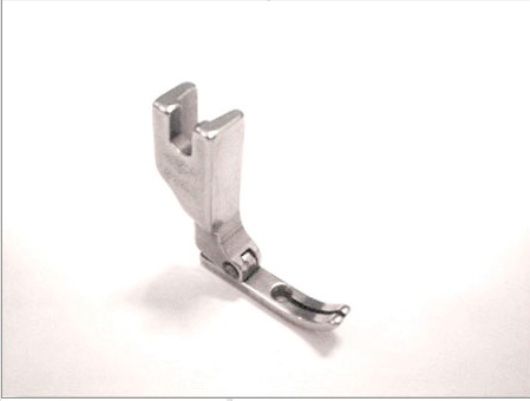 Some sewers find the narrow foot perfect for many sewing tasks.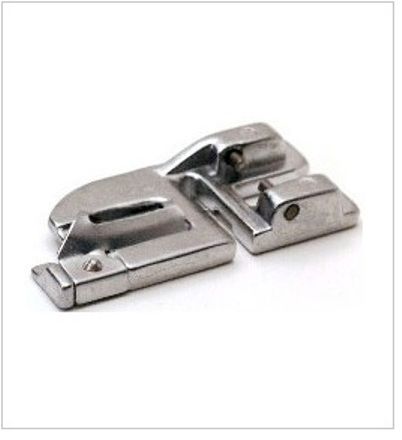 Hemmer feet are particularly helpful when making curtains and other home decor items with long hems.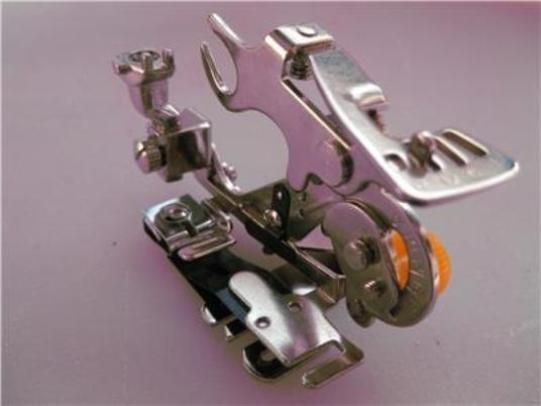 Some sewers value their ruffler foot the most.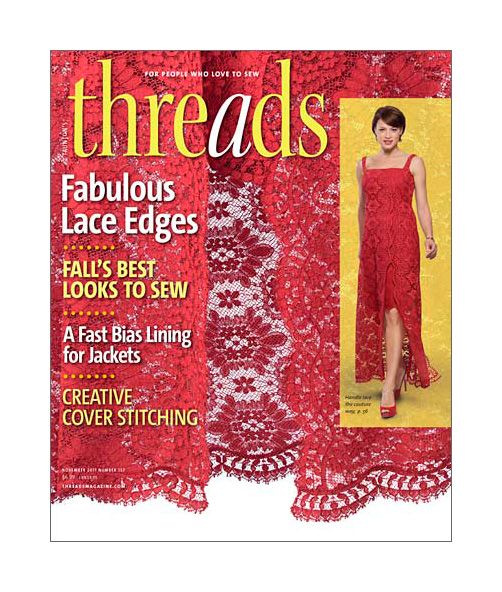 Issue #157 (October/November 2011) will be available on newsstands on September 6.