Project Runway 9: "Off the Track"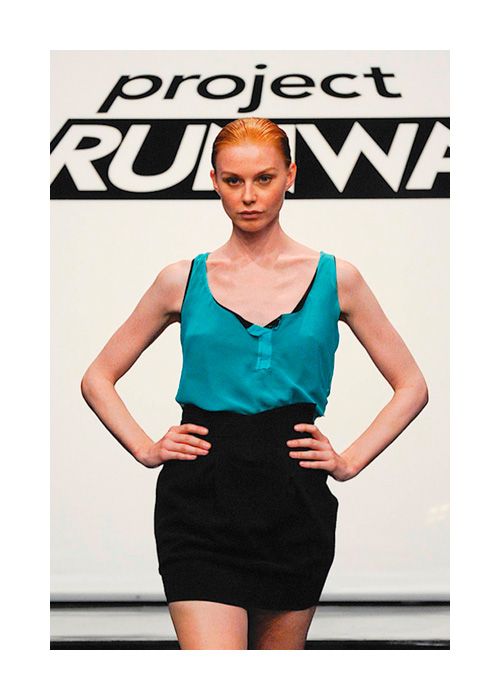 This week, Heidi challenged the remaining twelve contestants to help design garments for her knitwear line with New Balance. The designers were competing for immunity, and the winning garment will be manufactured as part of Heidi's line. This was a team challenge, which, as always, was full of drama.
The challenge kicked off with the designers literally racing around a track for the privilege of being named a team leader. Before the race even began, Cecilia decided that she would rather not be in the competition at all, dropping out. After the teams were finalized (with Bert getting picked last), the teams were put to work with only a few hours for the competition. The teams were left uneven with Cecilia's departure, and so Anthony Ryan was given the option to bring back any of the eliminated designers. He and Olivier chose to have Josh C. on their team. Becky and Bert had tension with their team leaders, which caused meltdowns on the runway.
In the end, two designers (Josh M. and Viktor) shared the win, and Danielle was out. Heidi thought Anthony Ryan's mess should have qualified him for elimination, but the other judges thought his body of work should save him. Do you agree with the elimination, or were you siding with Heidi?

Josh M: Team Leader (Winner)
Anya: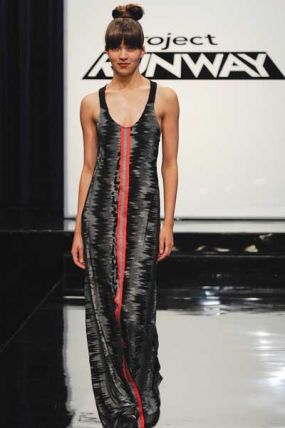 Becky: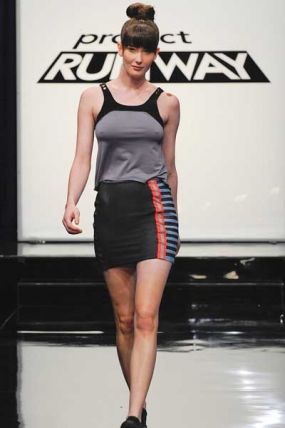 Anthony Ryan: Team Leader (bottom 2)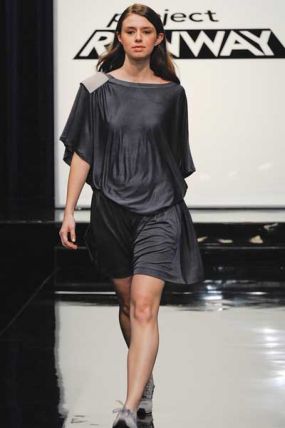 Bert: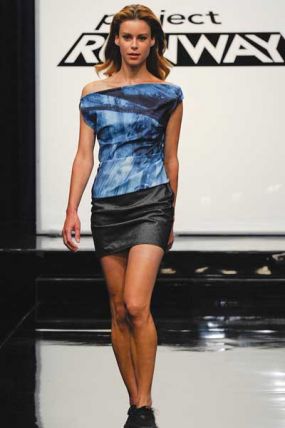 Laura: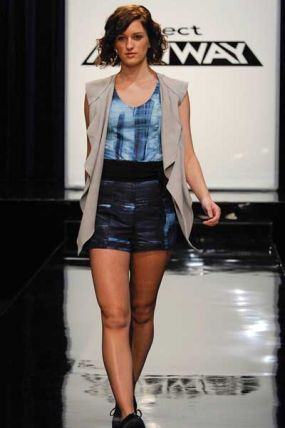 Bryce: Team Leader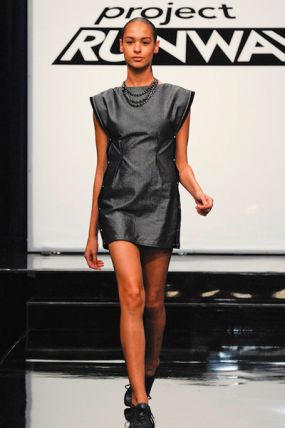 Danielle: (out)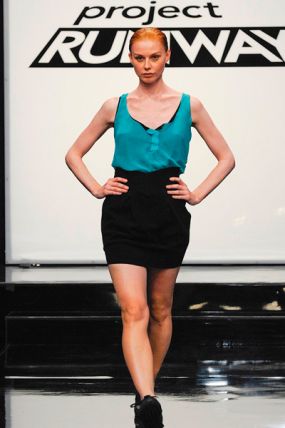 Kimberly: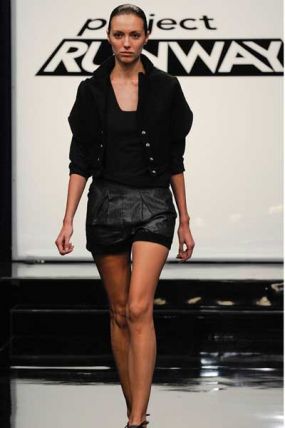 Viktor: Team Leader (winner)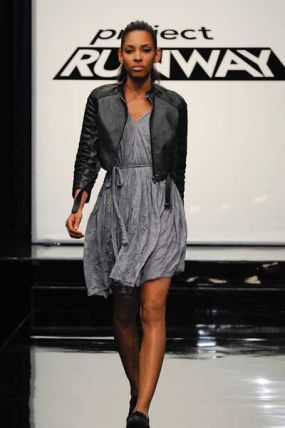 Olivier: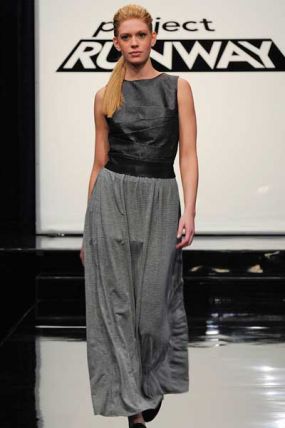 Josh C: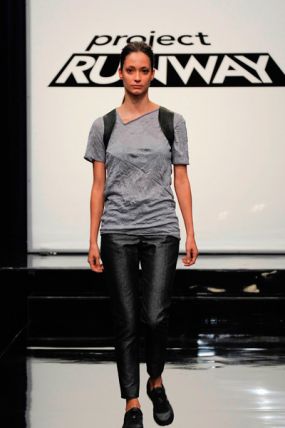 Season 9 Designers: (*eliminated)
Amanda Perna*
Anthony Ryan Auld
Anya Ayoung-Chee
Becky Ross
Bert Keeter
Bryce Black
Cecilia Motwani*
Danielle Everine*
David Chum*
Fallene Wells*
Gunnar Deatherage*
Joshua Christensen
Joshua McKinley
Julie Tierney*
Kimberly Goldson
Laura Kathleen
Olivier Green
Rafael Cox*
Serena da Conceicao*
Viktor Luna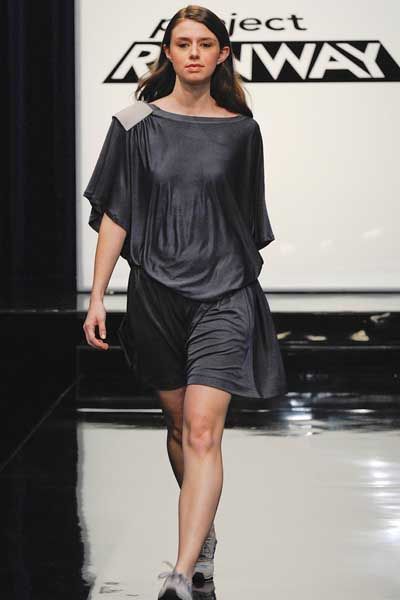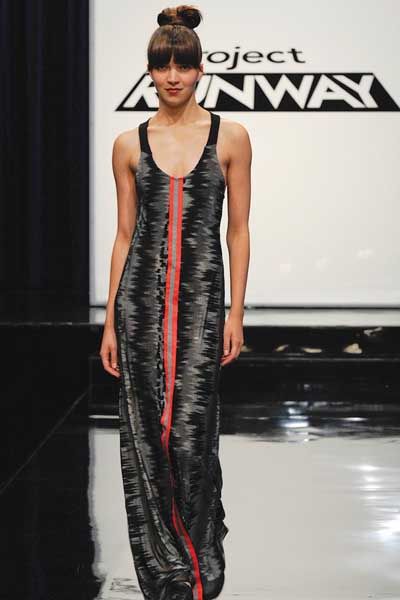 Anya's maxi dress will be produced as well because of team-leader Josh M.'s win.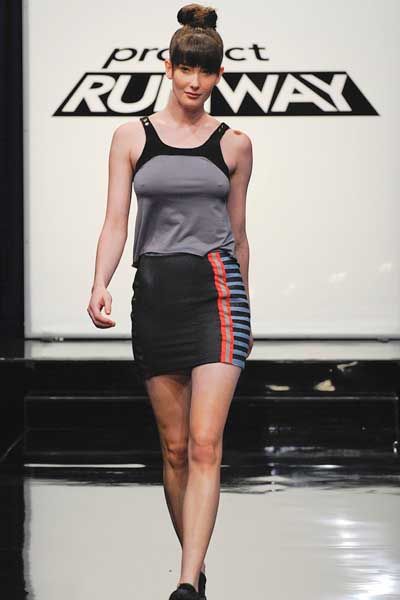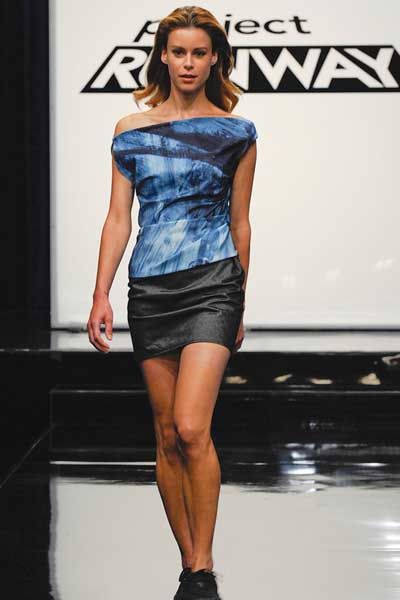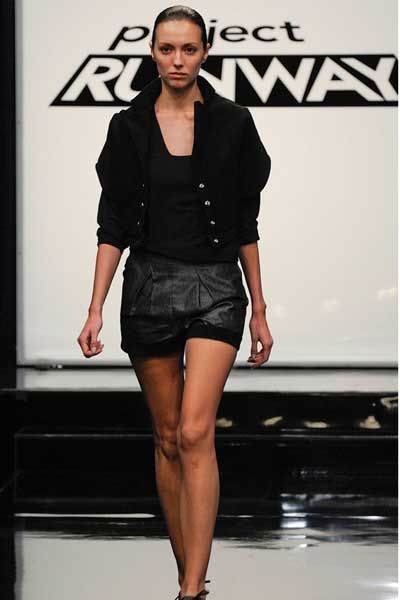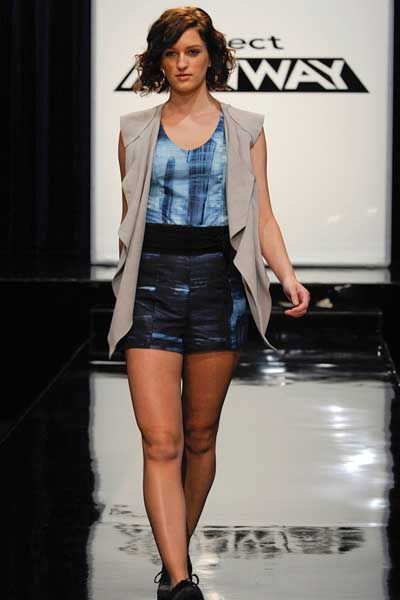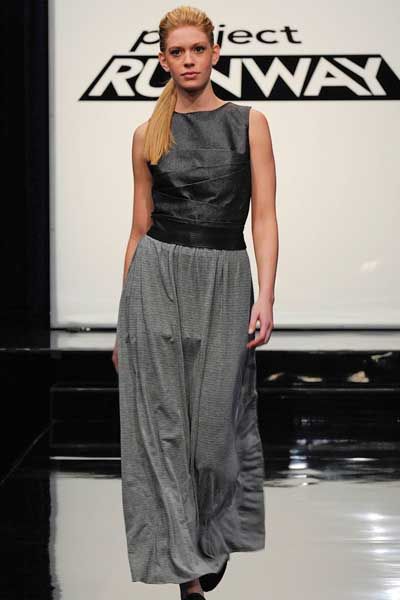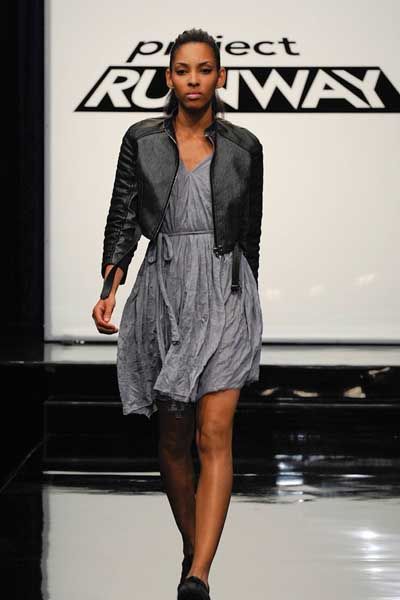 Viktor's leather jacket was a big hit.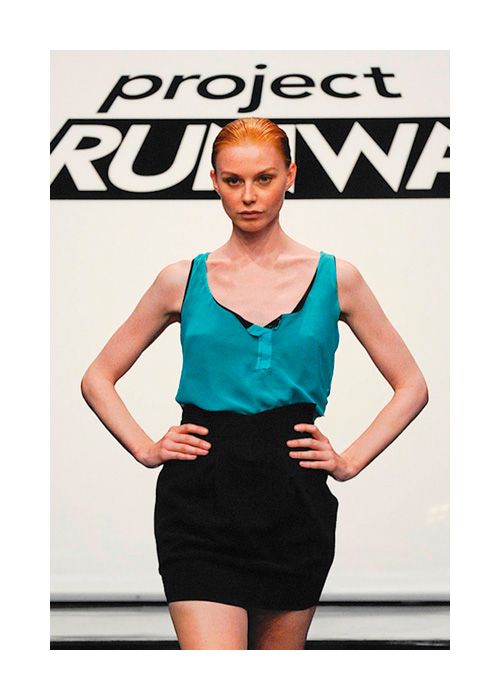 Danielle is out after a heated argument between the judges.