BOOK GIVEAWAY: "Couture Sewing Techniques" by Claire B. Shaeffer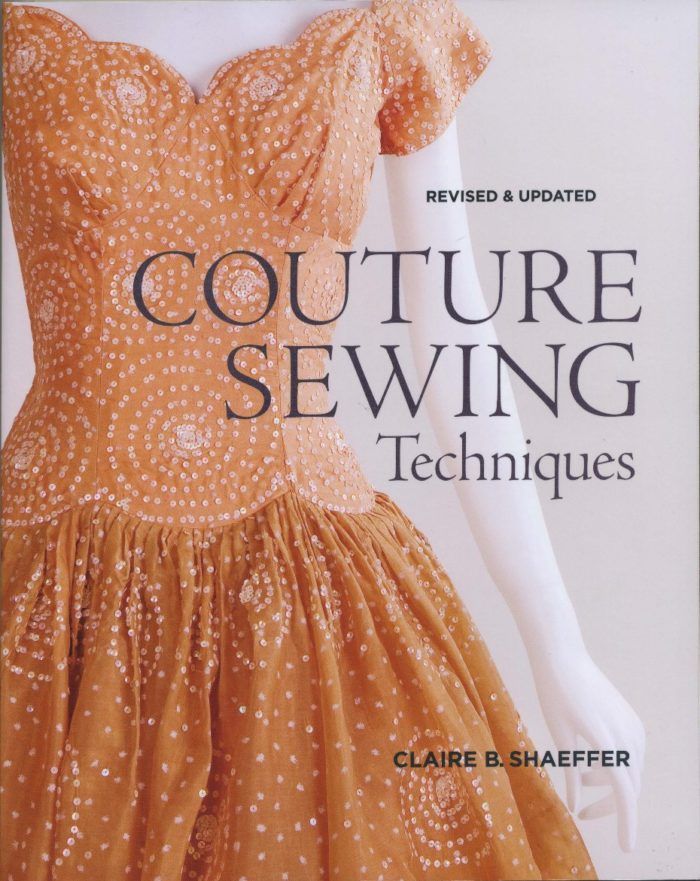 LEARN COUTURE BASICS AND HOW TO EMPLOY THEM
Frequent Threads author, Claire Shaeffer has revised and updated her popular book Couture Sewing Techniques. The book examines the world of haute couture, including hand sewing, shaping garments, finishes, and more. In addition to factual information about these topics, Claire shares clear step-by-step instruction on how to incorporate the techniques in your personal or professional sewing. The book was featured in Threads issue #157 (October/November 2011) in the "Notions" department and is available in our store, but if you're lucky, you could win a copy!
A WONDERFUL ADDITION TO YOUR SEWING LIBRARY
If you love to sew and aspire to rev up your sewing another notch, this book is for you. The sewing techniques you learned in school will no doubt allow you to make a beautiful garment, but probably not one that could be classified as couture. Reading Claire's detailed directons is like having a private couture instructor right in your sewing room!
LEAVE A COMMENT ON THIS POST TO WIN
Simply leave a comment telling us what couture sewing technique you'd most like to learn about and why. Leave your comment on this post before the deadline—11:59 pm, Tuesday, September 13—and you could win a copy of the book. The winner will be randomly selected on Thursday, September 15, 2011.
Good luck!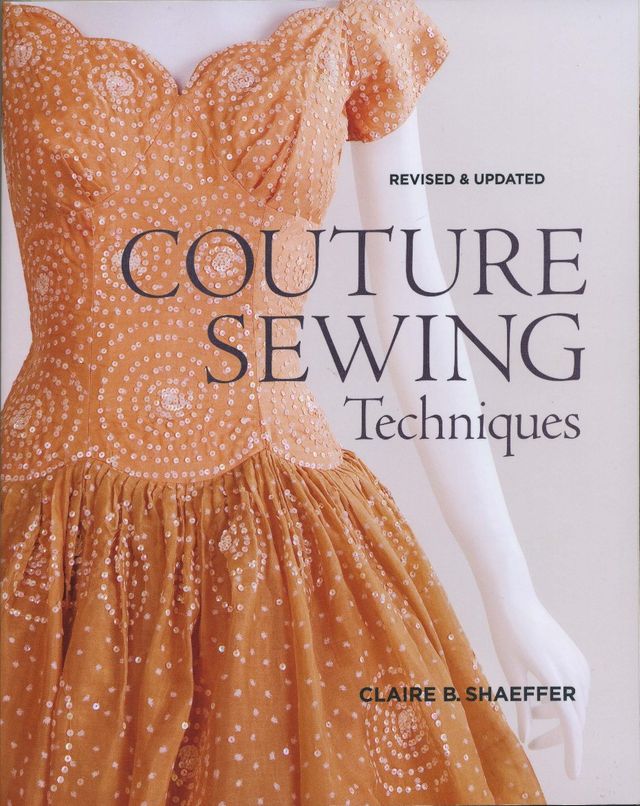 Claire Shaeffer's Couture Sewing Techniques is a must-have for any sewer who would like to take her sewing to the next level.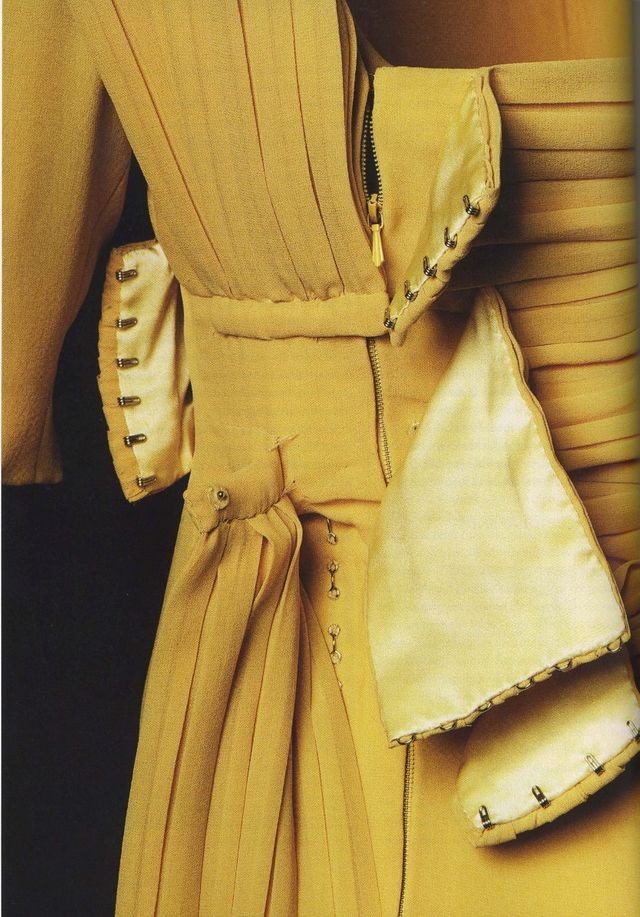 This beautiful evening gown, designed by Marc Bohan, has a convoluted placket that, when fastened, completely obsures the zipper.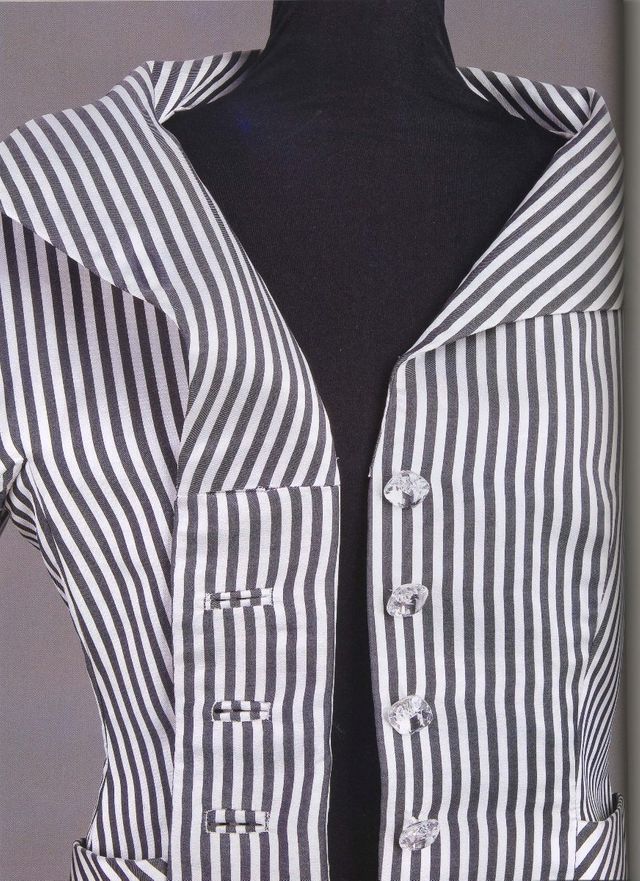 The opening on this Dior jacket is finished with an extended facing for the jacket front and a separate facing for the lapel/collar.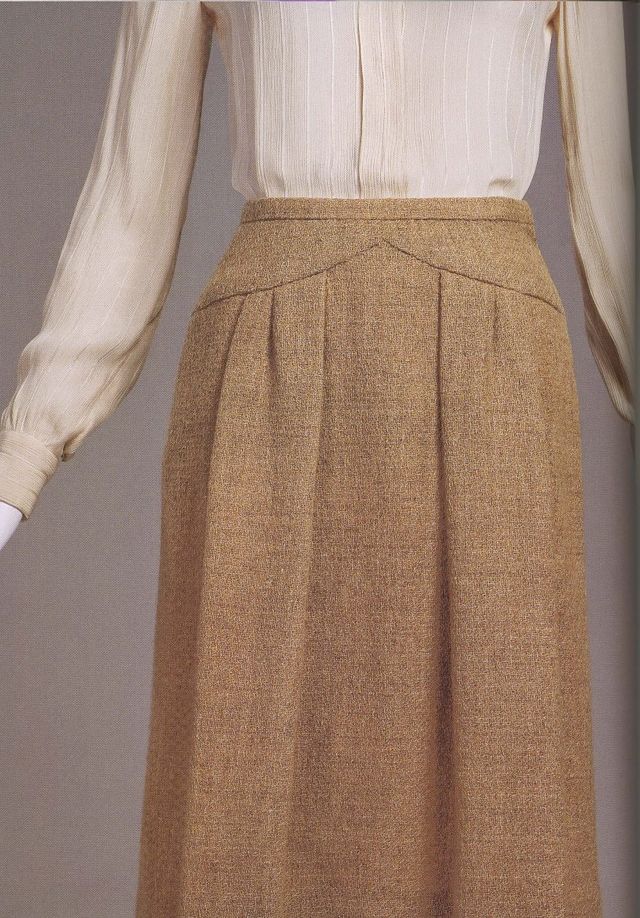 This beautiful evening gown designed by Marc Bohan has a convoluted placket that, when fastened, completely obscures the zipper.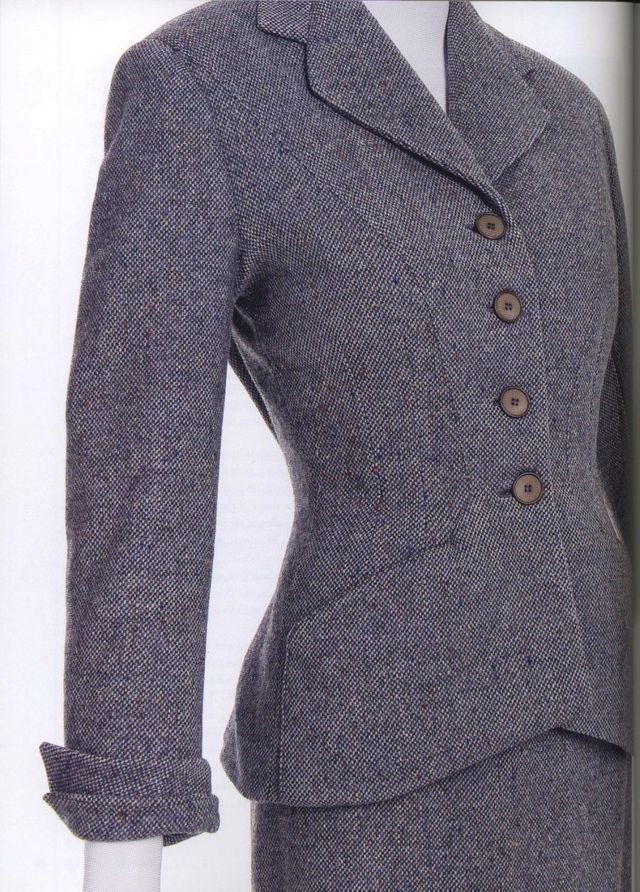 This set-in sleeve incorporates an intricate double-cuff treatment.