Project Runway 9: "The Art of the Matter"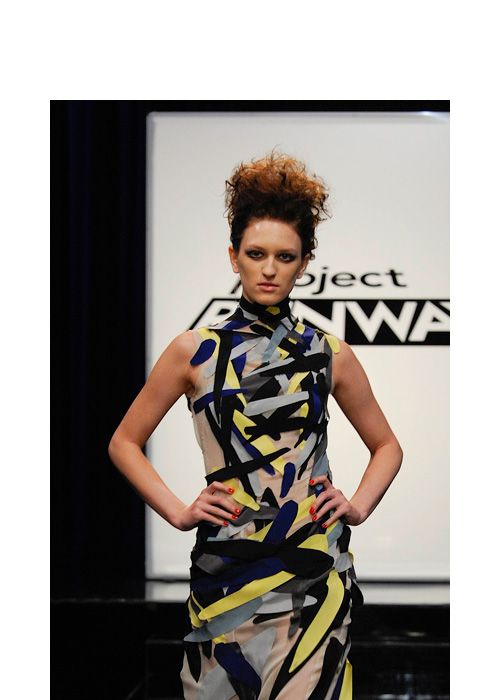 This week, the designers were challenged to work with art students to create the inspiration for avant-garde garments. Seeing the designers working with the kids was a nice contrast to the dramatic partnerships from earlier episodes. These art students could teach this bunch of contestants a few things.
After creating a painting with their student, the designers are given time to sketch a garment using their art as the inspiration for an over-the-top garment.
Olivier worries at the last moment about his dress staying up, and attempts to glue his garment to his model. This is clearly against the rules, and thanks to a quick save by Tim, Olivier is not eliminated this time. In the end, it is Josh C. who is heading home again after his short return to the runway. Anthony Ryan is the winner this week after a close call last week.
Anthony Ryan: (winner)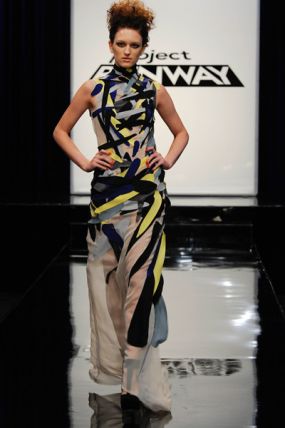 Anya: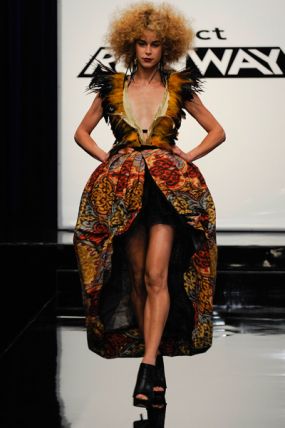 Becky: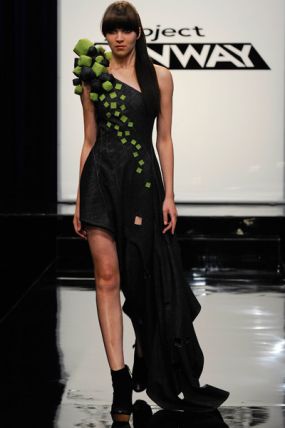 Bert: (bottom 3)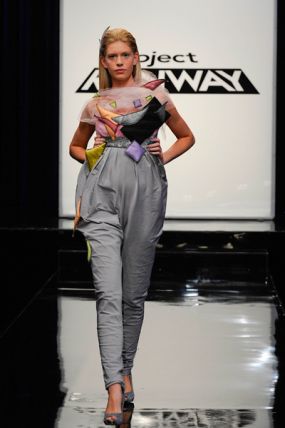 Bryce: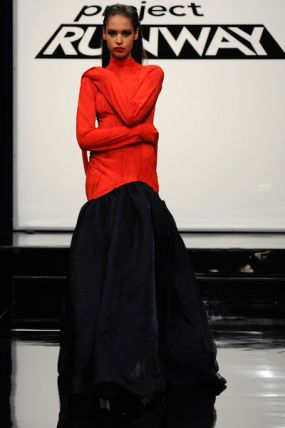 Josh C: (out, again)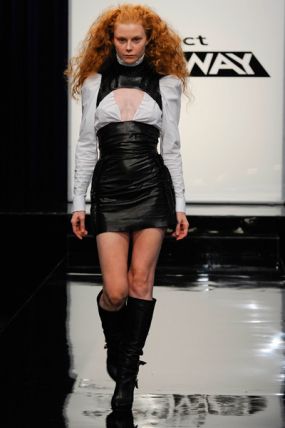 Josh M: (top 3)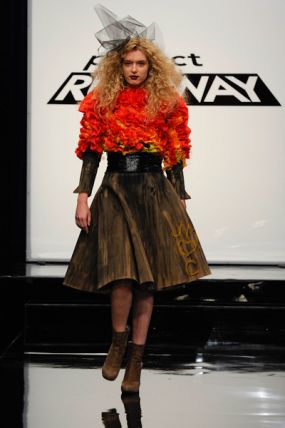 Laura: (top 3)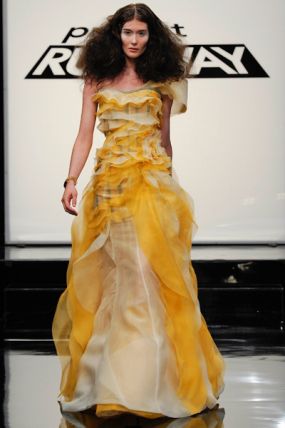 Olivier: (bottom 3)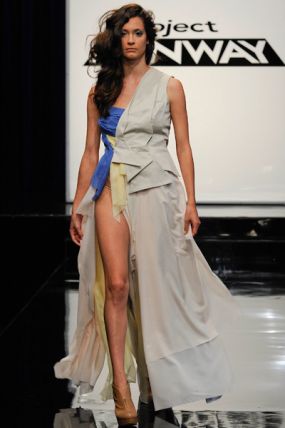 Viktor: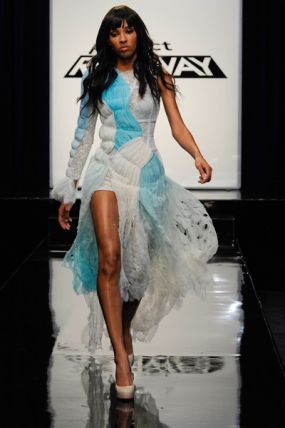 Season 9 Designers: (*eliminated)
Amanda Perna*
Anthony Ryan Auld
Anya Ayoung-Chee
Becky Ross
Bert Keeter
Bryce Black
Cecilia Motwani*
Danielle Everine*
David Chum*
Fallene Wells*
Gunnar Deatherage*
Joshua Christensen*
Joshua McKinley
Julie Tierney*
Kimberly Goldson*
Laura Kathleen
Olivier Green
Rafael Cox*
Serena da Conceicao*
Viktor Luna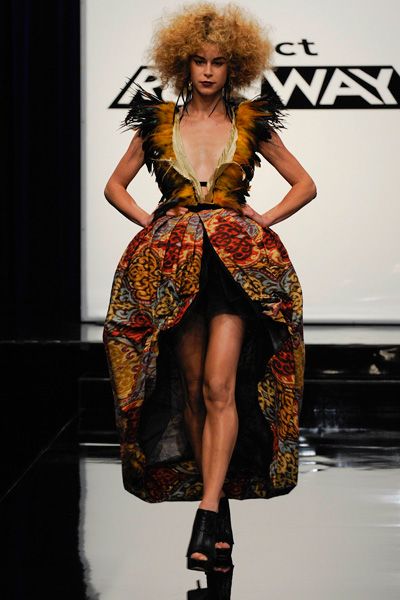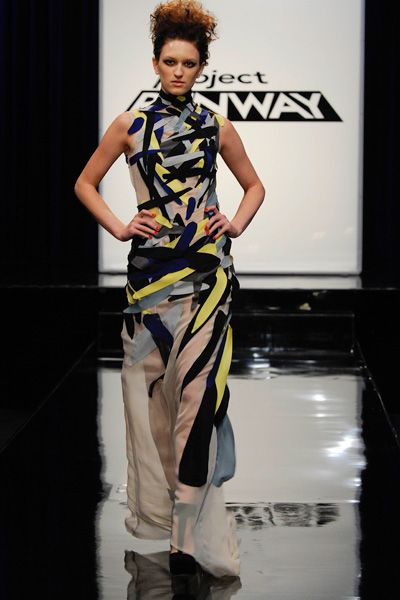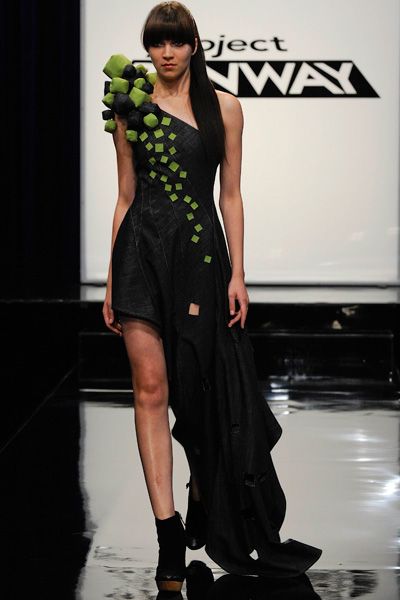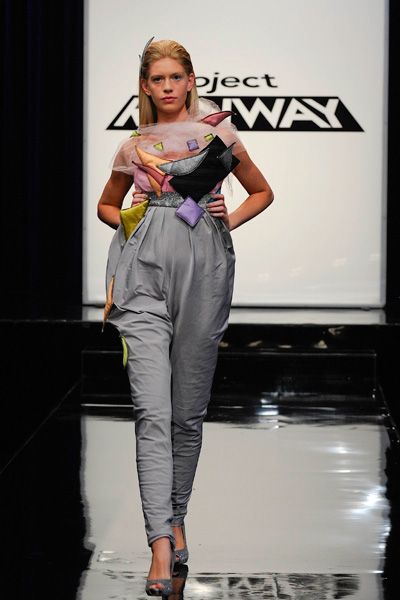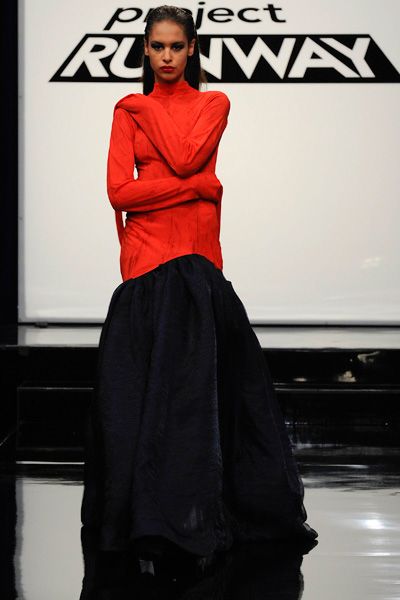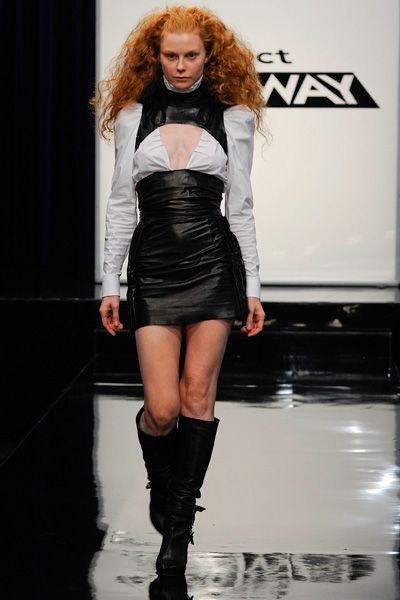 Josh C. is sent home again after he shows this look.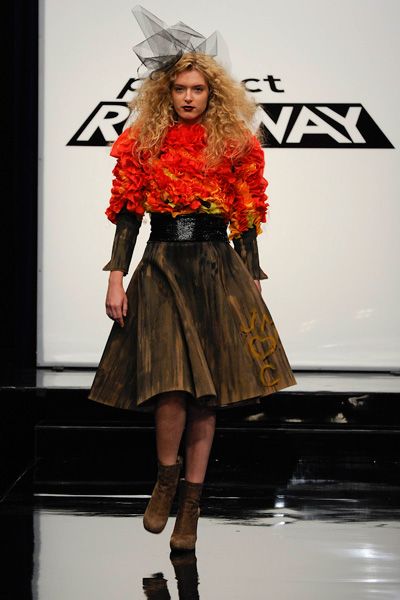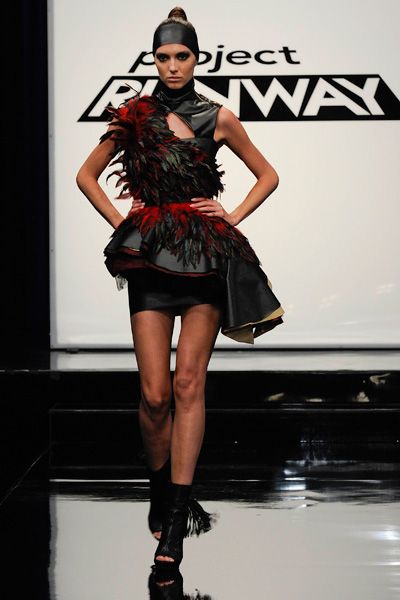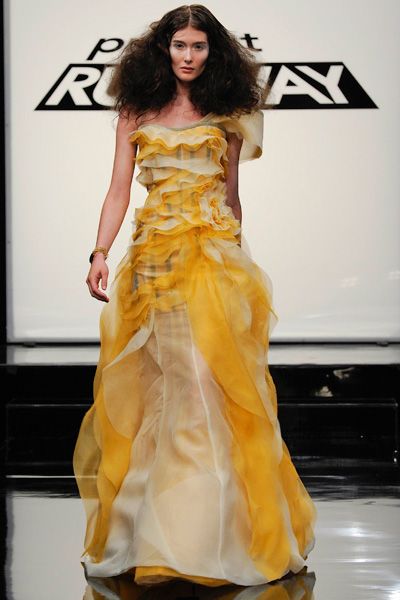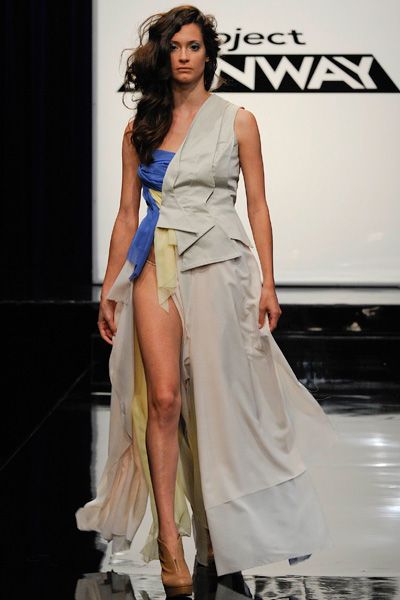 Olivier has a close call with this boring look.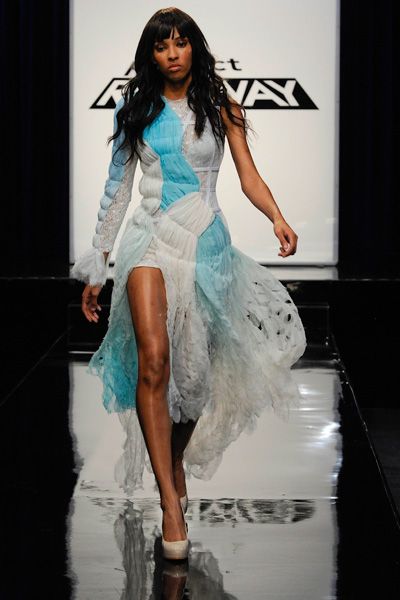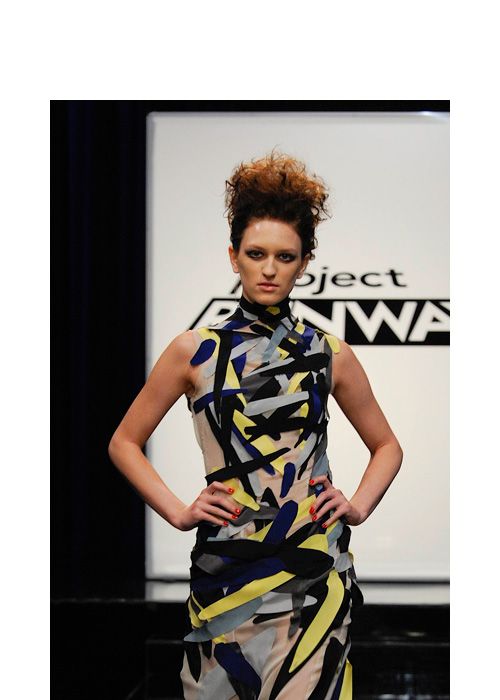 Anthony Ryan redeems himself after facing elimination last week.