Project Runway Episode 7: "Can't We Just All Get Along?"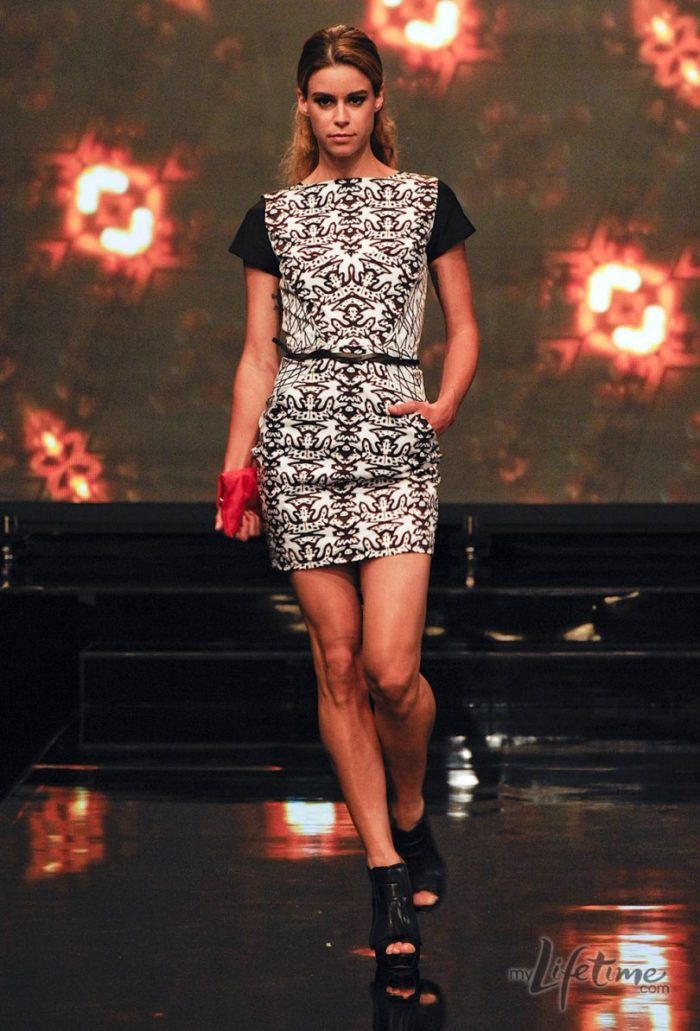 "Quite frankly, let your ego go, as much as you can. Because it's a team challenge." – Tim
Is Tim Gunn known for giving bad advice?
He warned a five-designer team at one point in Episode 7. But his words came too late. They were already midway through construction when he told them to come together as a team. "I have to tell you what I see right now, the potential for this all coming together and being a 'Wow' moment…I don't see it now," he finished. Can Tim see the future? We'll see.
In this week's episode, the designers were split into two teams for the HP/Intel challenge. Each team had to design digital prints with the provided computers and software. The prints would be included in a five-garment fashion show. On top of designing the fabric prints, each team had to record and edit a background video for its fashion show. There were no team "captains" in this two-day challenge.
Fashion designer Betsey Johnson popped by to offer her advice: "Come up with a narrative," she said, describing her process of thinking about the woman who's going to wear the clothes and the music that goes with her story. It was fun to see Betsey – too bad her joy, exuberance, and good advice didn't have more influence.
Team Nuts & Bolts: Joshua, Laura, Kimberly, Becky, and Bert had a vague idea about time, clocks, and gears.
Team Chaos: Anthony, Anya, Viktor, Olivier, and Bryce. Anthony had a very interesting idea right off the bat of referencing Rorshach tests in the prints and in the theme of the show. It was all about finding meaning and form in chaos, hence the team's self-chosen name.
"When something's enjoyable, I think the results we create will inevitably be stronger." – Anya
Team Chaos worked as a unit from the start. They had a great concept, a rapport, and the individual designers were able to contribute to each other's efforts.
Team Nuts & Bolts, however…well, Bert and Joshua had an altercation before the team had even chosen the prints for their fabrics. Becky was not overt in her dislike of Joshua, but I think he earned a lifelong enemy for that remark about her designs being "dowdy" last episode. Kimberly and Laura looked at their train wreck of a team and just tried to get by.
"Your look was weak in a weak collection." – Heidi
The tension within Team Nuts & Bolts undermined the team's collection from the beginning, when the team members were reluctant to jointly come up with attractive prints and a clear concept. The collection was doomed without their working together. Unfortunately, the team's prints were ugly, too, so no redemption there!
The guest judges this week were designer Rachel Roy, a former stylist and fashion correspondent and actress Rose Bryne, who was recently in Bridesmaids.
Winning team: Team Chaos
Individual winner: Anya, for a chic little dress that mixed two attractive prints from the team's graphic design efforts.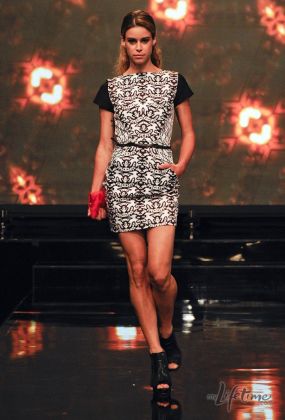 The losing team: Team Nuts & Bolts
Who went home: Becky, for a blah, three-piece look.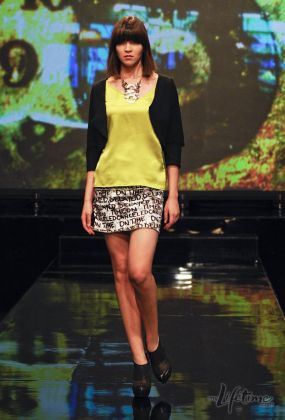 Becky delivered such an uninspired, undesigned oufit. It was Joshua's graffiti print in a little pencil skirt, a yellow shell top, and a jacket with "articulated" elbows with slits. The elbows were the most interesting thing about the whole outfit.
Heidi told Becky, "In the real world of fashion, no one is going to tell you what to do. Your look was weak in a weak collection." Ouch.
Goodbye to Becky. I'll miss her dry comments and habit of delivering them, then only moving her eyes. She was a character, but it's true that her designs were not exciting, and she was always looking for direction.
As Michael Kors said, "It's Project Runway, not 'Project Seamstress.' "
But I'd watch "Project Seamstress"! Wouldn't you?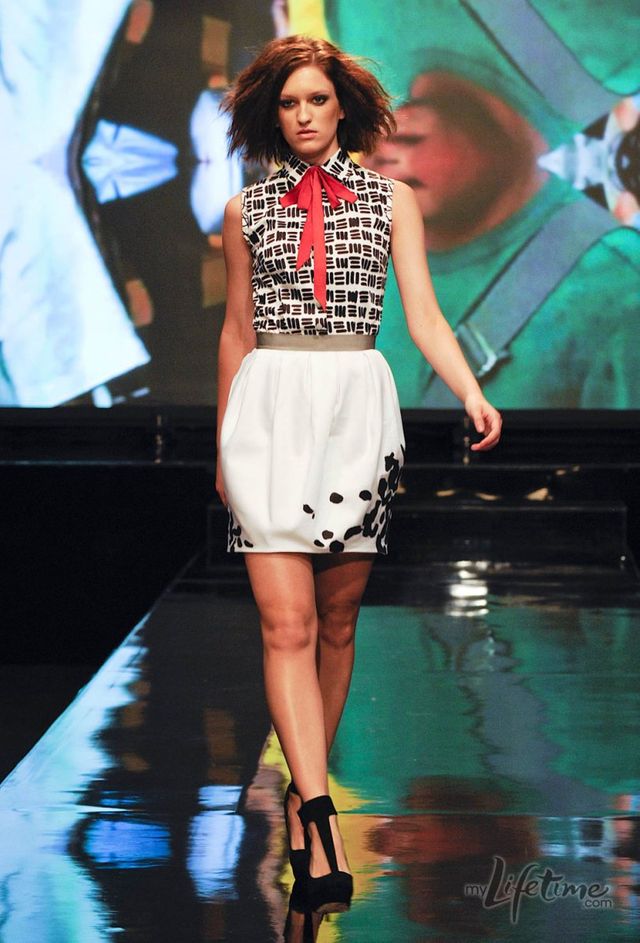 Anthony's outfit looked and moved well on the runway. It won praise for the judges for the modernity of the print, the inclusion of a color pop, and the skirt's silhouette.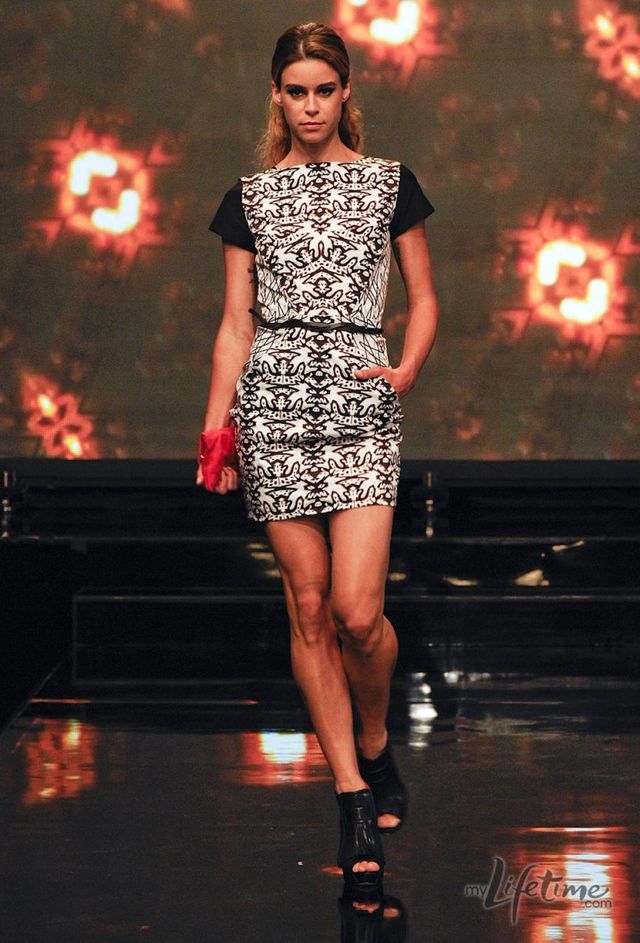 Anya's skillful mix of two Team Chaos prints in a little dress earned her a personal win for this episode.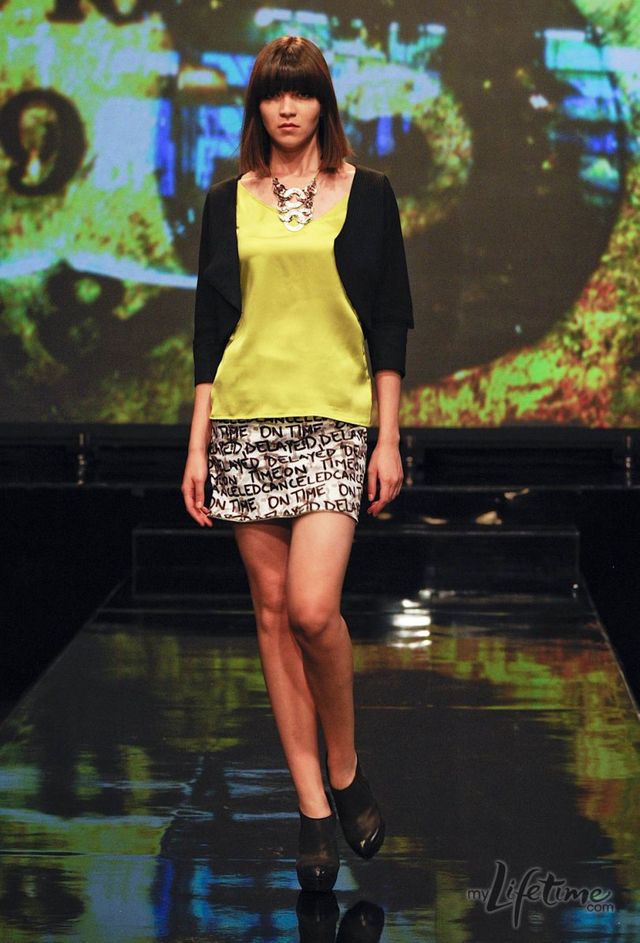 Becky (Team Nuts & Bolts) was sent home for this boring skirt, top, and jacket.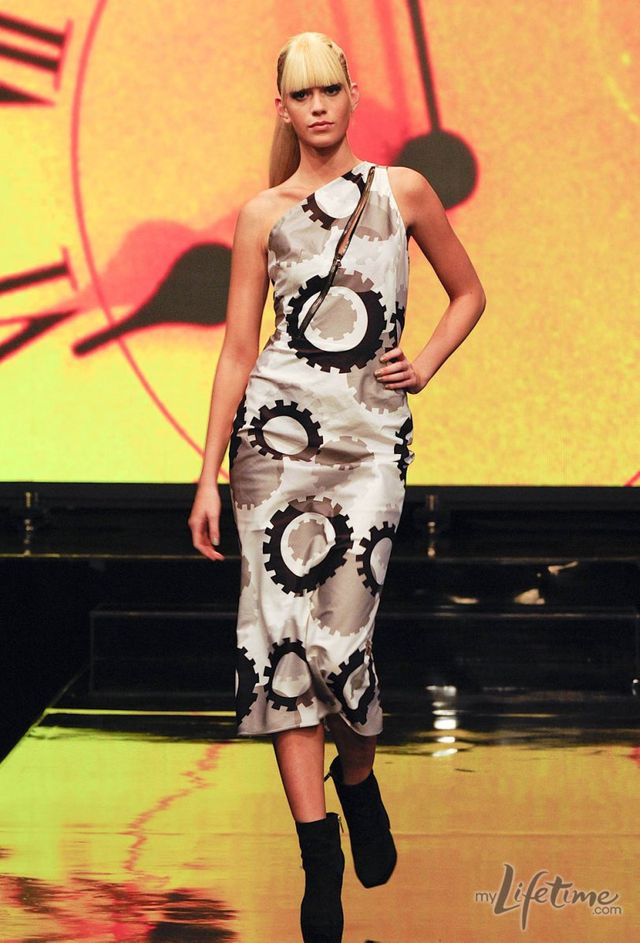 Bert received praise from the judges for the fit and lines of this sheath dress in Becky's big gear print for Team Nuts & Bolts. The judges didn't seem to notice the unflattering length as much as the other designers did!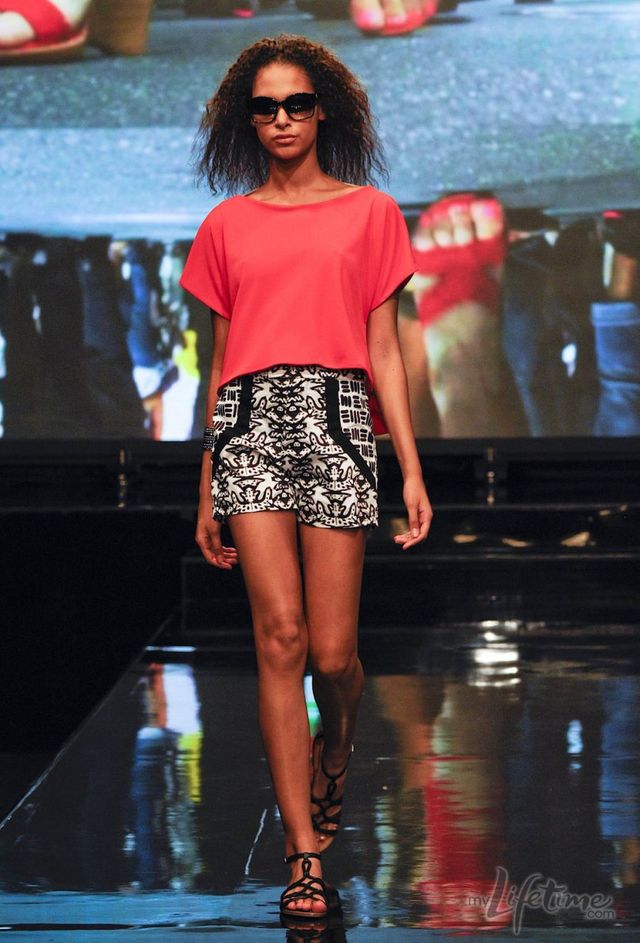 Bryce delivered the most staid item in the Team Chaos lineup, a top and shorts. Micheal Kors singled them out as not meeting the level of the rest of the collection.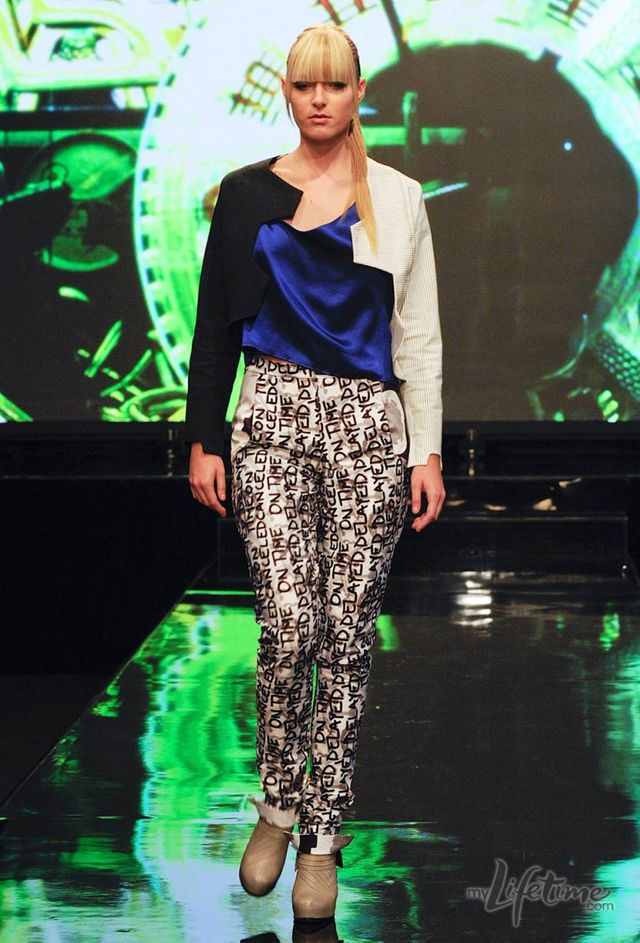 Joshua was very excited about his jacket with the interlocking "gear" lapel, but this look left the judges cold. Where is Joshua's taste level?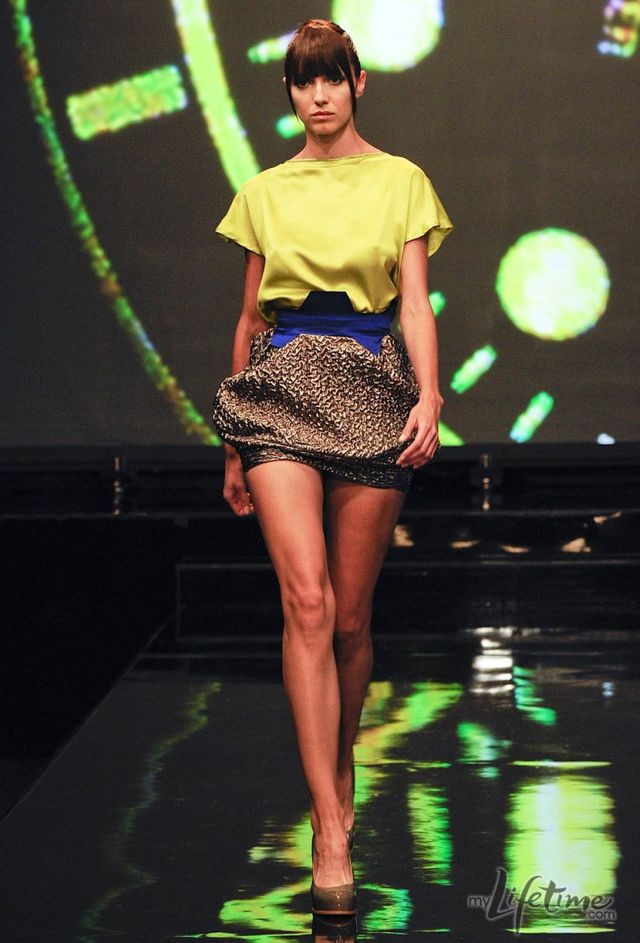 Kimberly (Team Nuts & Bolts) created a look in which she purposely did not include any of the Team Nuts & Bolts prints. Every designer for him or herself!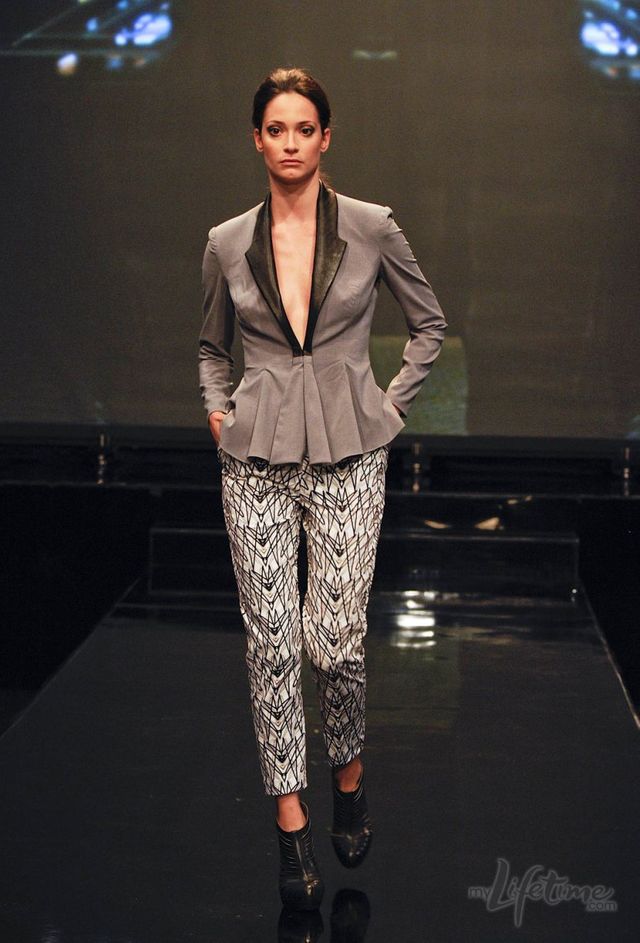 Olivier (Team Chaos) delivered a beautifully tailored jacket with leather or faux leather lapels. It wowed all of the judges. However, Olivier took too much time on the jacket and despite the beautiful lines, he's returned to soft gray again. Is he going to bore Heidi?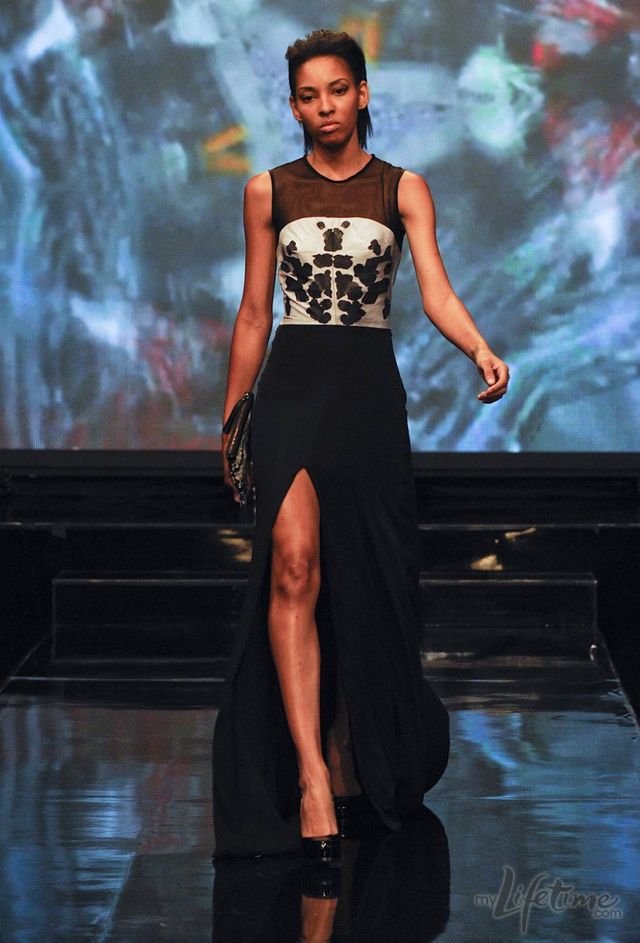 Viktor of Team Chaos made an evening gown featuring a Rorshach bodice. The judges were impressed with his taste, the fit, and the details.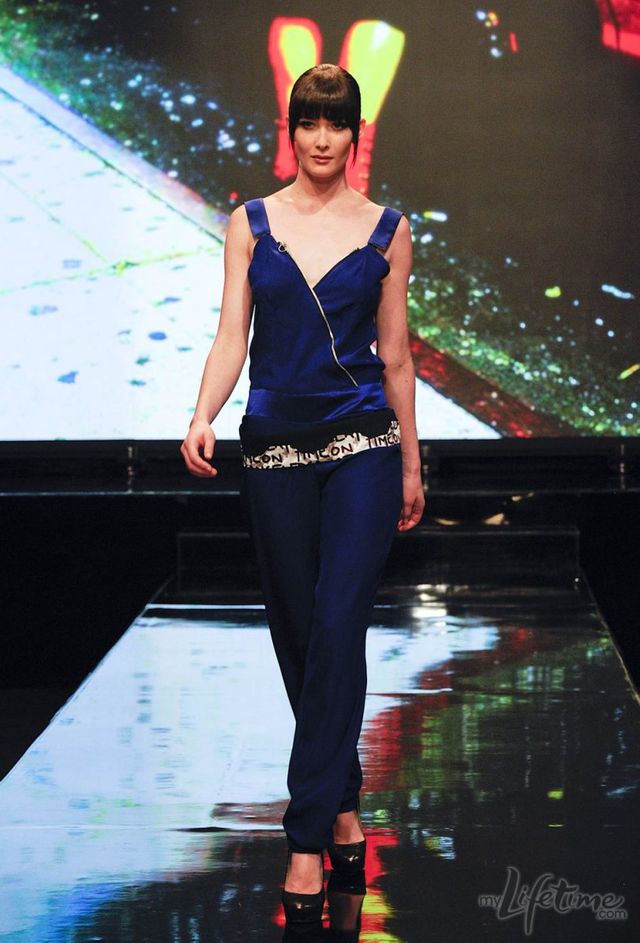 Laura (Team Nuts & Bolts) sewed a surplice-front jumpsuit. Like Kimberly, she stayed away from the team's ugly prints, except for a sling belt.