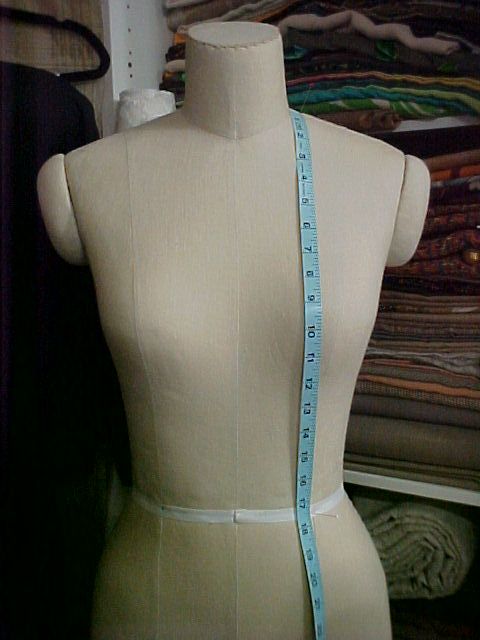 Many garments in ready-to-wear are sporting drawstrings, you can add them to blouses, dresses, tunics, and jackets fairly easily. The question is, where is the best placement so the garment looks good?
1. To determine the best length for your drawstring position, measure from your shoulder seam to your waist over your bust point. Note where the measuring tape ends along the shoulder line. A garment with a high neckline will have a different vertical measurement than a garment sitting further out along the shoulder seam as the shoulder lowers.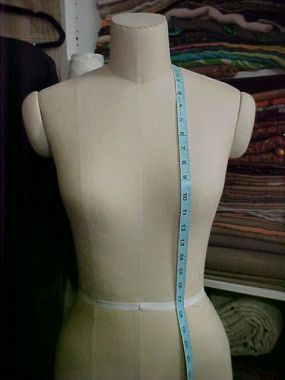 2. On the pattern, measure from the STITCHING LINE  (not the cutting line) at the neck edge just as you did on the body, until you reach the distance you measured your body. Mark this distance to indicate your waistline on the pattern.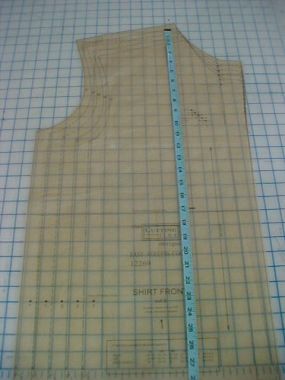 3. Make a mark 1 1/2″ below that mark. This is the top line for the drawstring casing. The 1½" gives the blouson above the drawstring. Most patterns have much more added for the blouson and it can create a bulky look in the finished garment. This amount is just enough to hide a midriff budge and when the drawstring is pulled slightly it gives the illusion of a waist.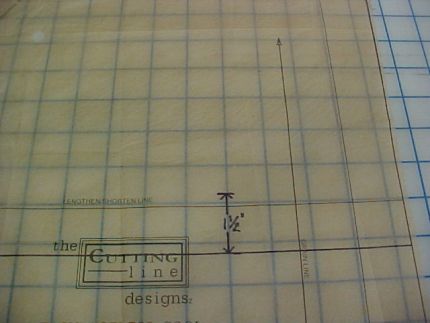 4. Draw a second line indicating the width for the drawstring, a 3/4″ to 1″ width is what you'll see in ready-to-wear. This is where you place the casing for the drawstring. At the center front a buttonhole and button must be placed to anchor the drawstring. Equally place additional buttons and buttonholes above and below the 'anchor' button placement to close the front.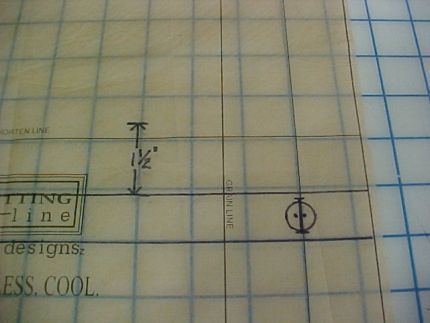 Start your 14-day FREE trial to access this story.
Start your FREE trial today and get instant access to this article plus access to all Threads Insider content.
Start Your Free Trial
Already an Insider? Log in