Project Runway 9: "What Women Want"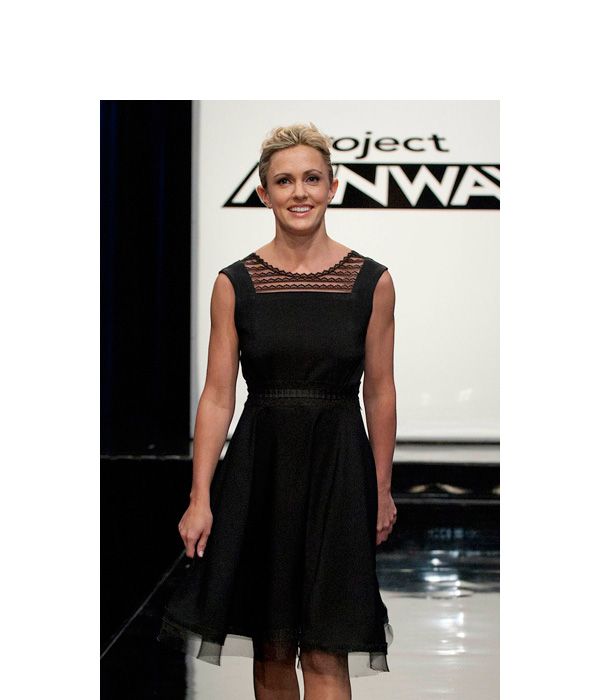 This week, the final nine designers were challenged to create looks for some unusual clients. The designers found themselves facing down a runway full of men, but this week wasn't a menswear challenge (tune in next week to see that one). This time the clients were requesting looks for the women in their lives. The biggest challenge for the designers was trying to make both the client and the model happy, while fitting women with some real curves. Olivier especially seemed startled to learn that his model wore a DD bra size.
In the end, Olivier was safe despite last minute sewing and emotional outbursts. It was Bryce that was sent home with his ill-fitting pink dress. The judges really liked some of the designs this week, and gave the win to Josh. There will be no more immunity for the rest of the competition.
What did you think of the garments this week? Did you catch the commercial for Project Accessory coming in November? Do you think you'll be tuning in for this spin-off?
Anthony Ryan: (bottom 3)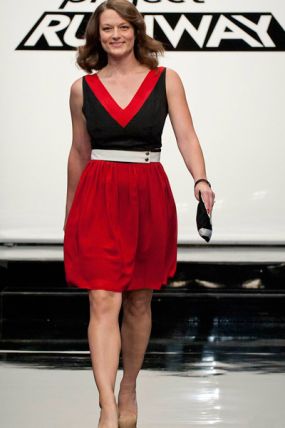 Anya: (top 3)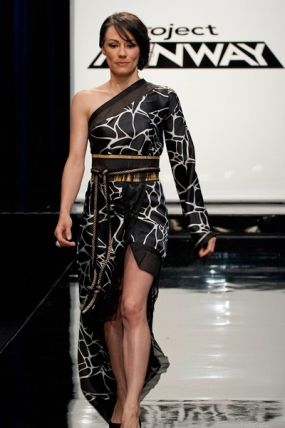 Bert: (bottom 3)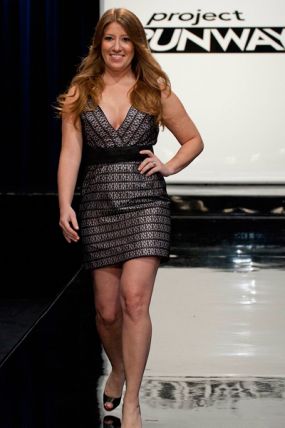 Bryce: (out)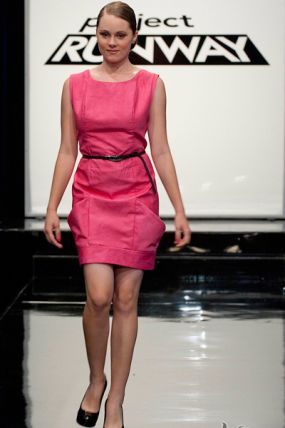 Josh M: (winner)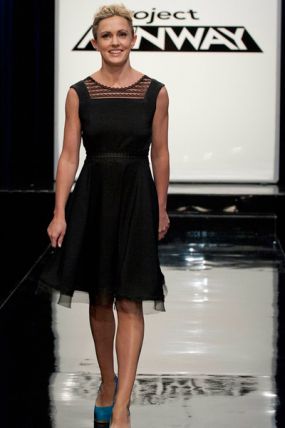 Laura: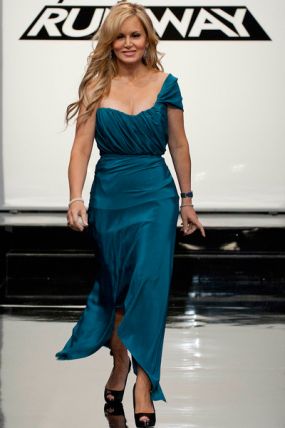 Olivier: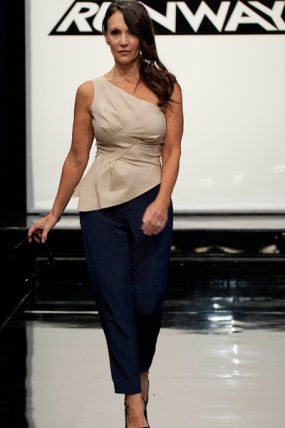 Viktor: (top 3)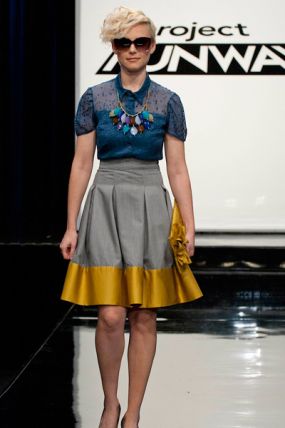 Season 9 Designers: (*eliminated)
Amanda Perna*
Anthony Ryan Auld
Anya Ayoung-Chee
Becky Ross*
Bert Keeter
Bryce Black*
Cecilia Motwani*
Danielle Everine*
David Chum*
Fallene Wells*
Gunnar Deatherage*
Joshua Christensen*
Joshua McKinley
Julie Tierney*
Kimberly Goldson*
Laura Kathleen
Olivier Green
Rafael Cox*
Serena da Conceicao*
Viktor Luna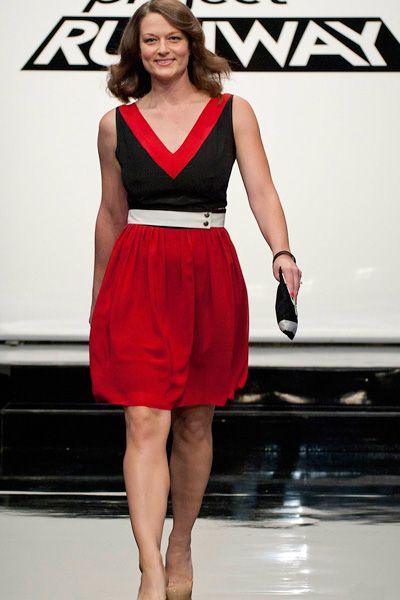 Anthony Ryan was saved in the end, but the judges were unhappy with this "cheerleading uniform."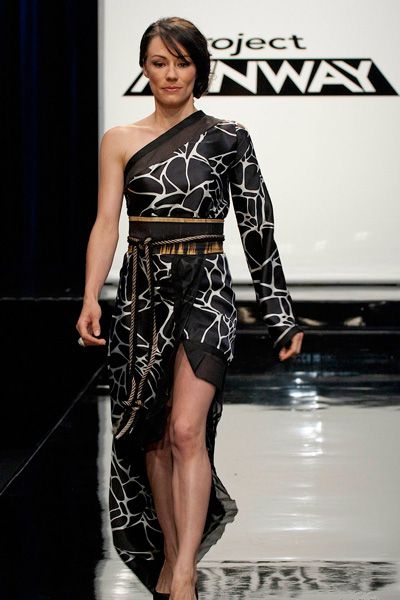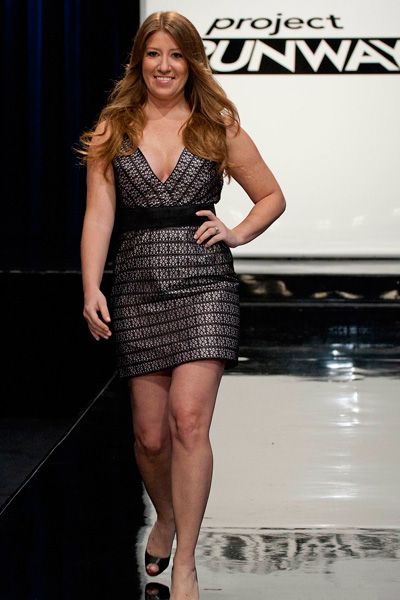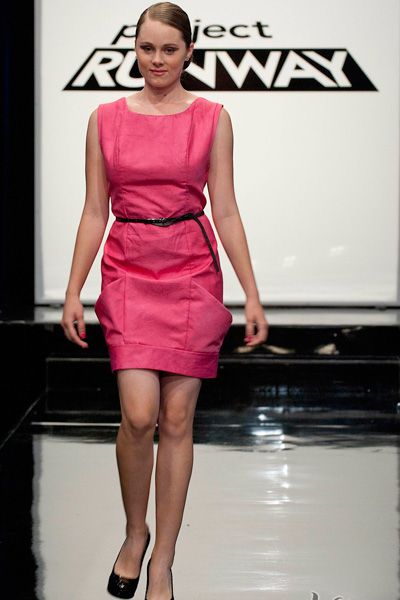 The pink color is the only thing the judges liked. Bryce is sent home with this ill-fitting garment.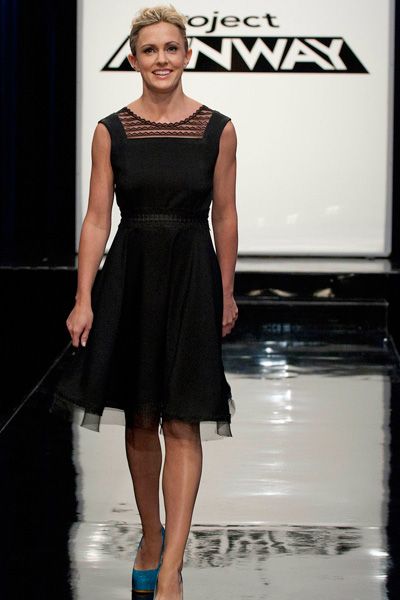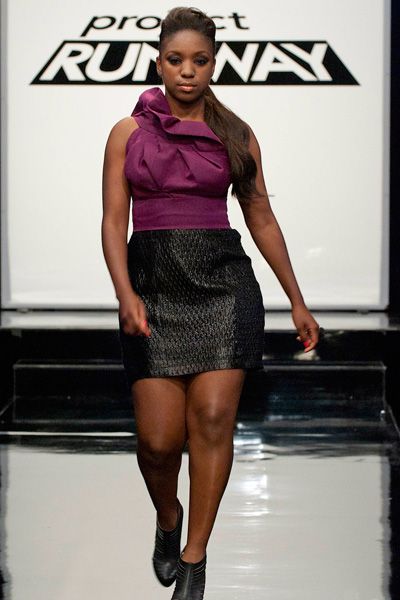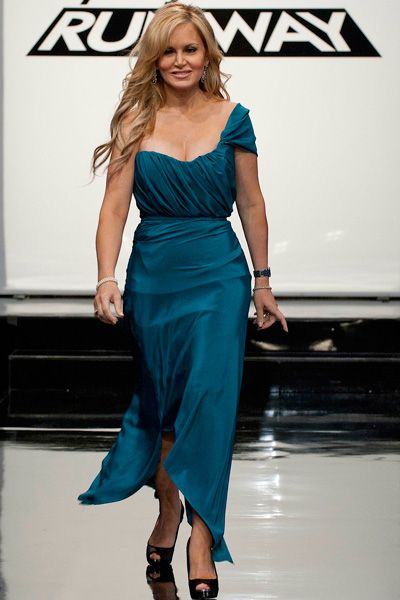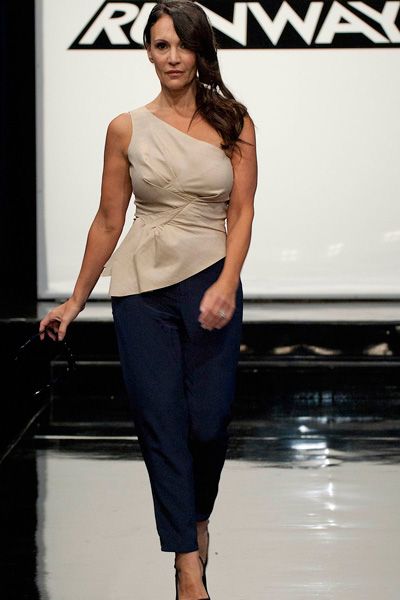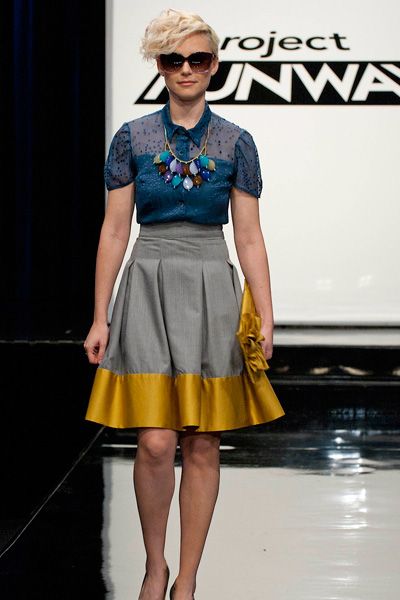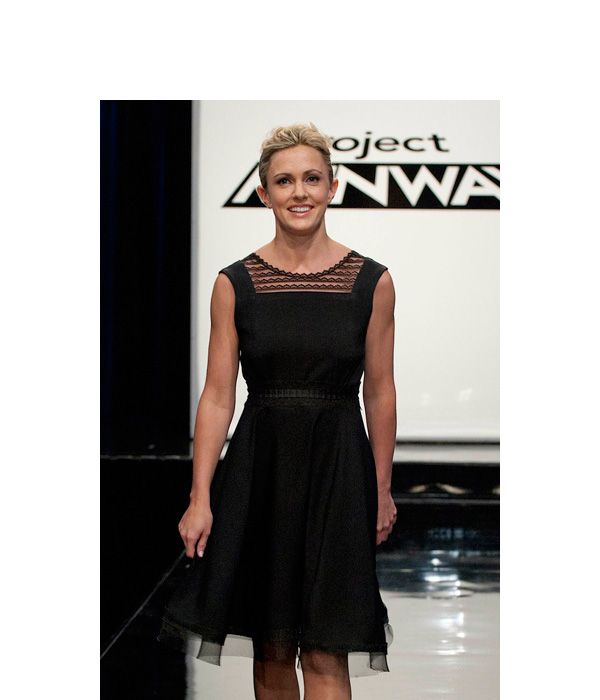 Josh M. wins for a second time with this classic look.